The online shopper in me.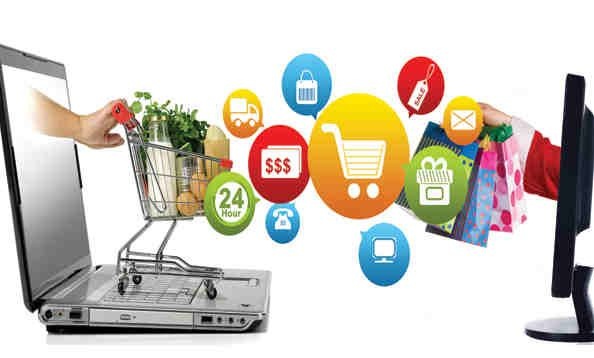 *Image is credited to www.pcquest.com
I received an email from an online store where I am buying my shoes, telling me about a discount for being one of their first customer, who have been loyal. And their store was my first online store.
Long before I have known about Lazada and Zalora, Suelas came first. Suelas is an online store for shoes, foldable flats to be particular. I have come to know Suelas through Cosmopolitan magazine, a recommendation and I did bought one of their shoes. Since I don't have any PayPal that time, my payment is though bank deposit. And since then, I have been checking their site I if they have something new.
And that started it all.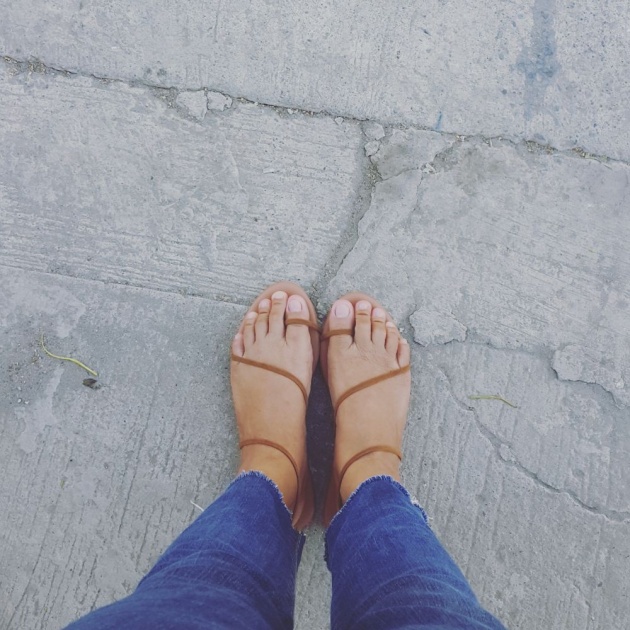 Me, wearing one of Suelas' shoes
*Image is credited to Rain Tajon
Online stores I am a frequent buyer.
I only have two online stores where I have been buying, aside from Suelas. And they are the following:
1. Lazada. Lazada is like a mall that offers a lot of goods and cheap price too. It has hundreds of categories to choose from. What I have been buying on this on line store are more of phone accessories and Korean instant noodles, specifically Ramyun. Some stores can send and ship the items that I ordered, some takes more than a week. With my experience with Lazada, I have a couple of not so good experiences, the first one was the item that I bought was not okay, the quality is just down with my expectation and the other one was I received a wrong phone battery and the latter, I got to return and have my money back. But despite the experience, I am still buying items, just being careful not to have the same thing again and checking rates and reviews.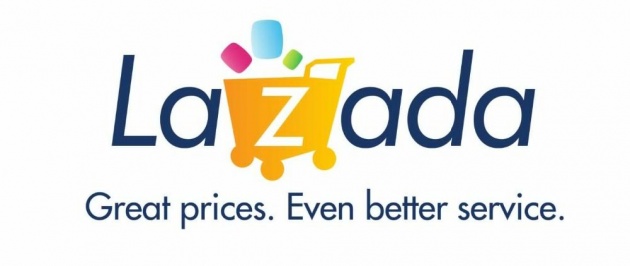 *Image is credited to www.wanderwine.com
2. Zalora. In terms with buying clothes, shoes and watches, Zalora has been my top on line store. The store offers a lot of things that I really need and they are authentic. I have check one of the items that i bought before and asked Google if it is not fake. What I just observe with the store, they don't have that much items on sale and it takes a lot of days before the items arrive. But nevertheless, I don't really mind as long as I have bought the real items.

*Image is credited to shopcoupons.my
Modes of payment.
In an online store, you can pay the item in any way you wanted or you are suitable with. With my case, I have been more on COD or cash on delivery mode of payment. It is because of one awful experience that I had with one store that promised to have the item delivered in one month and now, it has been more than a year and haven't received anything yet and worst, haven't heard anything from the store. I am so glad that there are stores that offers such mode of payment.
I have been paying through PayPal too. In the case of Suelas, instead of making a cash deposit, I have been charging it to my PayPal account since I have to pay another 50 pesos for intra branch deposit, and have to travel less than an hour back and fourth. Since I have a great experience with Suelas, I don't mind paying it through PayPal. Same thing goes with National Bookstore. I have bought one book from the National Bookstore and have the payment credited to PayPal.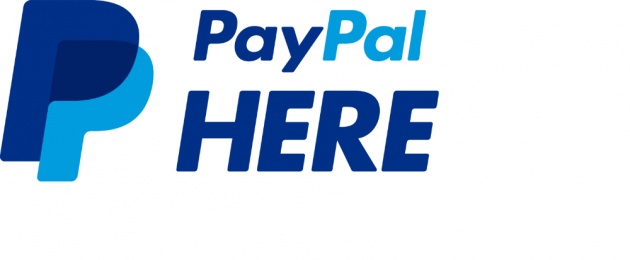 *Image is credited to www.paypal.com
Visa Card. This is the mode of payment I have only used once. I just need to buy the item that I want, so I have used the card. I am scared to use my card in shopping on line, maybe of those reports that has been on the news before, and to play it safe, I have been reluctant to use it again.
International Online Shopping Experience
After my not so good experience with one store, where I have paid $18.00, I have been quite scared to try buying on line that is considered an international online store. Since they have the nice site, looks like it, I did buy again again, clicked that "add to cart" then "check out", choose the mode of payment, and clicked PayPal, I hold myself for few seconds, asking if I am really doing it, or wanting that Nato Strap, then after a deep breath, paid $25 for, a $10 less than the price since I found a discount code.
What is great with the store is that I can keep track where my order is. And the same thing goes to those local on line store where I have been buying items. It makes me more trusting I am seeing it every move and the day that it will be arriving. And in less than a week, the Nato strap have arrived, and it is being wrapped nicely. And after a month, I bought a leather strap for my watch.
*image is credited to Rain Tajon
The good and the bad side of online shopping.
The good.
I admit, I have been busy, that I don't even have no time to go on shopping or even do grocery shopping. Not only that, there is a wide variety of items to choose from. And think about how much time I can save with just doing shopping at home. The time that I spend outside, is the time I can be finishing some works or be productive on line.
Another thing too is that, I can shop anywhere and anytime. I have both Zalora and Lazada apps on my phone. It is very convenient for me. Just one click, swipe and a little bit of search, I can see what I wanted and check them out and have it delivered on my doorstep. Fast and easy shopping. And I don't worry with the on line store if what time they will close since that are open 24/7.
The bad.
One of the things I don't really buy on line are clothes. Some brands can be too tight, while some can be quite bigger. To have it being worn and check if it does fit, that is the the down side of on line shopping. Not to add the chance of having teh item have a damage and the replacement is not that sure. Like Lazada, they just only allow 7 days return, while Zalora allows 30 days,which is great for me.
Sometimes I have to buy more items just to avail the free shipping. Making me not wiser with online shopping, that I think of saving but sometimes I feel I am spending more.
The payment may not be secure. That worries me most of the time if I pay through paypal. I am just thankful that I can pay COD.
*Video is credited to Affreen Ara via www.youtube.com
Piece of Advice.
Online shopping is fine. It does saves some time and money too. But don't splurge yourself too much on buying. You may think that you are saving, but it may costs a lot more than you are thinking.
Check those online shopping sites too. If they are legitimate or not. If they really deliver the items or not. Or the store are selling authentic items. Check the store reviews too. Be wiser before you become more of a spender that a money saver.
*******************************
Until next time. Thank you for reading