Continuing on the Sasketchshow history (as much as I can remember) we have the one year ago today release of episode 4, Season 1 of Saketch Show, 'Smartphone Vs. Brain'.
This was shot in Astoria and Long Island City, New York over three days in the Fall of 2012. The restaurant scene was filmed at a place called Fattys that has since closed because the building owner decided to open a pharmacy. They are reopening a little ways away( not sure if they're keeping the name), if you're ever in the area look them up. Yummy drinks and food. Get the Mole burrito, you won't be disappointed.
Ok, so it was shot in the Fall, maybe as late as December. I remember Paul, who worked the camera, talking about frozen hands as he couldn't work the buttons with gloves on. I'm pretty sure that he's all thumbs anyway, so I don't see how he could get into gloves. Maybe mittens.
The bus stop day was the coldest and rumor has it that Joe thought it would be a great time to go off script and work on some improv, much to the chagrin of all on set. Karen quickly brought him back into the scene and they were all able to avoid frostbite.
Don't tell anyone but, I think if you look closely at the bus stop scene you'll be able to see Pauls reflection in the tmobile sign.
The Joe street tripping bit was shot a few days before in Astoria underneath Hell Gate Bridge. It's an awesome bunch of blocks if you're looking for that kind of look.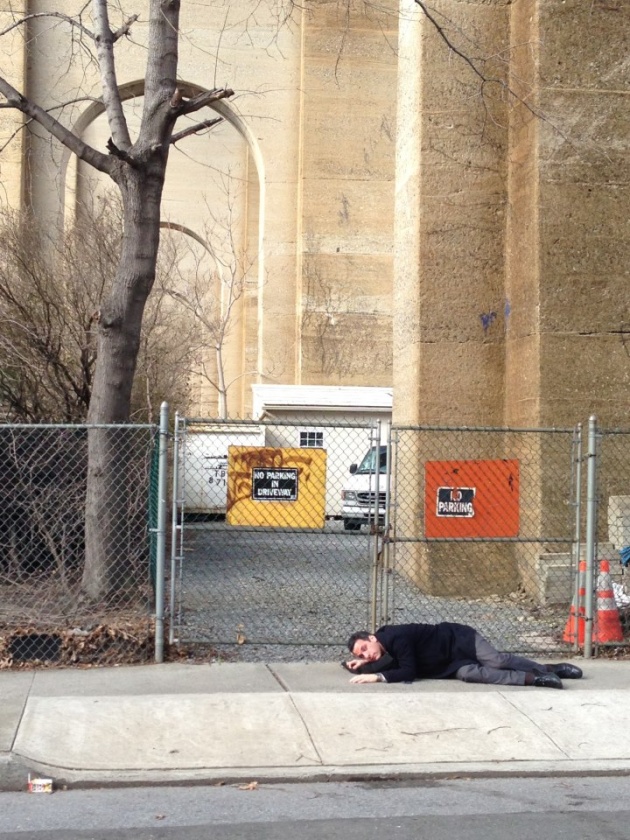 ( Joe Ham. Hamm. Joe Bellino.)
For whatever reason I feel like that scene has a real BBC detective show look to it. Maybe I've watched it too many times though.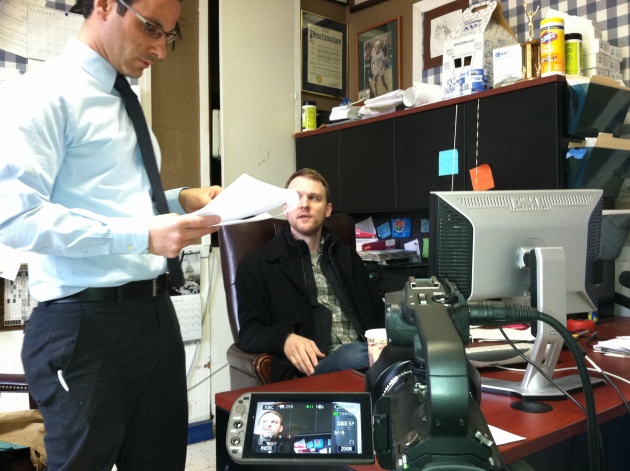 (Andrew and Joe going over the script at the location that shall remain unnamed)
For legal reasons I'm not sure if I can tell you where this scene was filmed. I can say that it was in Astoria. And there's a basketball court. And a pool. And a stage. That's all you get. Andrew looks very much in charge in this shot, right? The relaxed executive.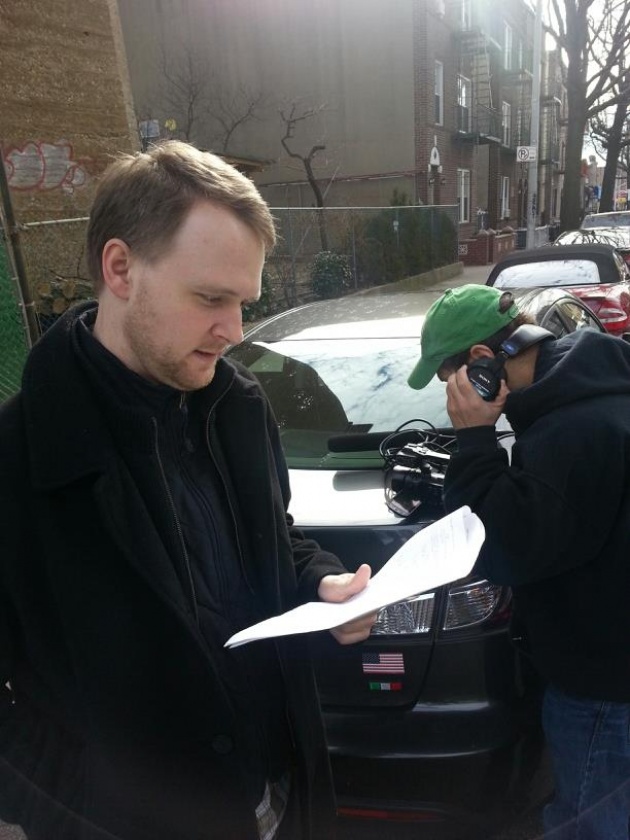 (Andrew and Paul at the Hell Gate Bridge shoot)
Watch it...
Rumor mill: Season three filming. One sketch is in the can and the remaining 8 are already written.
Check ya later,
Sange
Share this!!!!!
Follow and all that good stuff.
https://www.facebook.com/sasketchshow
https://twitter.com/sasketchshow