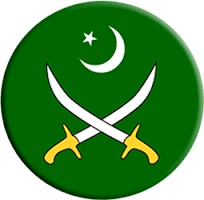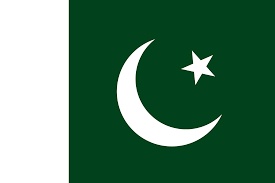 Pakistan Army is the land based service branch of the Pakistan Armed Forces ....It came into the existence after Pakistan came into being on 1947.As per my record and knowledge Pakistan Army have 550, 000 active persons on duty and 500,000 reserve personnel as of 2015 .
Since its establishment in 1947 Pak Army has 3 different parts, Pak Army Air Force , Pak Army Navy, Pak Army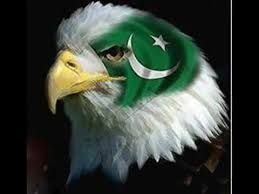 Missions: The Pak Army is under the direction of Federal Government , Defend Pakistan from external and internal aggression or threat from enemies across the border , and subject to law and do the aid when the time called upon to do so...
History of Pakistan Army:
The Pakistan Army was created on 30th June 1947 and then it comes to six armoured , eight artillery and eight infantry as per twleve armoured forty artillery and twenty one infantry regiments that went to India.
As because of the Indian when they tried to occupied the Kashmir and deployed their army in to Kashmir and that time Maharaja accessed to India.A ceasefire followed when Pakistan occupied the north western of Kashmir and India occupied the rest.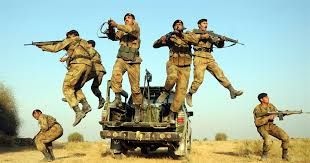 In 1958 Pakistan take a big decision to make General Ayub khan as a politican .He is a bloodless man .He formed a Muslim Laegue and the Zulfiqar Ali Bhutto is also the member of this convention and later on he's elected for the Prime Minister of Pakistan as well.
In 1965 the day which no one can't forget even the childrens of Pakistan , when India tries to occupied our Lahore, that night they opened the front war on the Province of Punjab , they too much tried to come closer the city of Lahore and the streets of that city but the war ended by Pakistan a historical victory.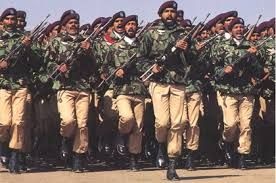 In the war both sides looses very high , but Pakistan build a huge pressure on Indian Army , Pakistan loose its 20 aircraft , 200 tanks and 3800 troops, at that war India mentioned its 3000 casualties and 126 looses of tank on the Pakistan end , the total casualties were 4,000 and many weapons and tanks were been captured of Indian Army.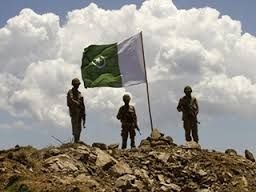 1971, was the year of Great Yahya Khan, the people of East Pakistan protest against various political parties and economicly dispiration from West Pakistan and in the result Pakistan lose a huge land of east Pakistan because of some factions of Pakistan Army and the people where against due to some political parties like Hindus and made their own country called Bangladesh, Yahya Khan was made that time a Operation Searchlight which was the basically cause the main reason of separation of East Pakistan and they disobeyd the rules of Pakistan and his political parties.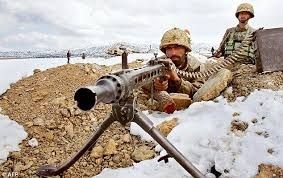 In October 1999, the Kargil War was ended with the conflict between government and Army and Pakistan and then again a Bloodless Coup General Parvez Musharraf came and hold the government of Pakistan but unfortunately Pakistan lose the huge peaks of Indian controlled and that time Prime Minister Nawaz Sharif was sucked down from Parvez Musharraf and He became the Prime Minister on August 2008.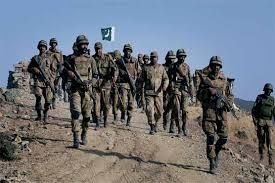 After the attack of 9/11 in United states Pakistan joined the US-led War against the terrorism and helped the USA to fight against Taliban in Afghanistan ,( Al-Qaeda ).
In July 2007 Pakistan decided to use the Pak Army to end the threat of Lal Masjid and after six months its end in the shape of newly Tahreek-e- Taliban Group and many more.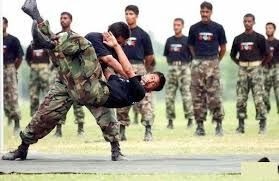 On Peshawar, December 2015 a Army Public School and College was attacked by Terrorist Daiesh (Taliban ) and many of innocent teachers people and especially students childrens were been killed by them and that time Pakistan Army decided to make a strong decision and they start their mission Zarb-e-Azb in Waziristan and now many of known terrorist group leaders are killed in this mission and day by day the terrorist attacks are decreasing and Pakistan secure his border lines as well .
The brave students of APS and their teachers are Martyred in Peshawar incident but their aim are not down now they are more motivated with their dignity and unity of Pakistan.
Pakistan Army is controlling on many major issues in Pakistan and across Pakistan as well and many of places are been safe by them , Our Millitry and Police is working day and night to make Pakistan and His Border safe more than any country .Not only for the war and war against the terrorism Pak Army also doing help on many other places and countries like 1999 in Republic of Congo , 2003 in Liberia , 2004 in Burundi Civil War and 2005 in Sudan Civil War and may more............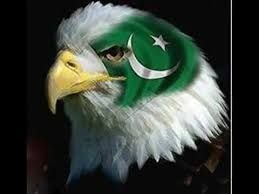 If we talk about Pakistan's SSG Commandos they are the number 1 in the world as they have very tough training in different academies like Kakul where the world's best soldiers are trained and daily training schedule is so tough under the supervision of great soldiers ..
Our SSG Commandos are the best army in the world they even lived without eating and drinking even in tough situation they eat snakes or hen's blood for drinking purpose , no doubt that is why they called the number one in this world , their training is too much hard ....Even from different countries soldiers are trained in Pakistan's Academy of Army
Now Army Cheif of Staff is Jeneral Raheel Shareef,He is the bloodless officer under his supervision Pakistan is now on safe hands as successful Waziristan Operation and Karachi Operations are the biggest achievements of him, he is the finest officer in Pakistan history. No doubt his brother Major Shabir Shareef and Father Muhammad Shareef also Martyred in war and they have Nishan-e-Haider as the bravest Award from Pakistan

. He is also awarded with Hilal-e-Imtiaz and Nishan-e-Imtiaz...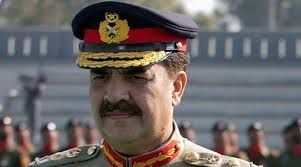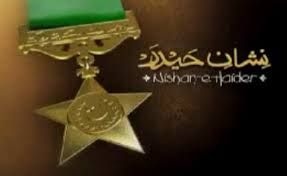 People of Pakistan have faith on Pakistan Army and their brave soldiers because they are fully prepared for any situation ......They proud to be a Pakistani loved their country and even their soldiers always want to be martyred in the way of people and country Safety , Proudness and Dignity.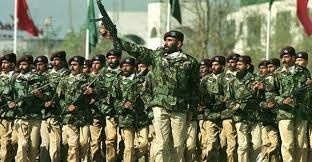 Pakistan Zindaabad!!!