When I started with bitLanders, there was an option for successful members to redeem CASH REWARDS via PayPal or Bitcoin. But after few months, bitLanders introduced major payment changes and paid us Bitcoin only thru Blockchain.info.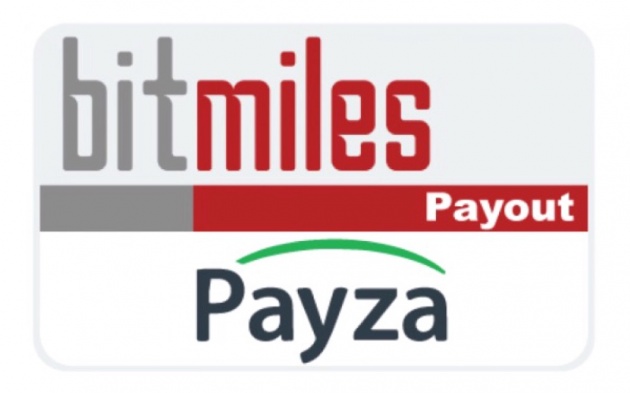 This year, bitLanders again revised their method of payment, this time solely paying us thru PayPal. However, there are members from countries like Pakistan, where PayPal is not available. So, bitLanders added Payza as an option.
Well, I can consider myself lucky because Bitcoin, PayPal and Payza are all available in the Philippines. Amongst the three, I find Bitcoin to be the best and most suitable payment option for us Filipinos. It is the CHEAPEST and FASTEST way of sending and/or receiving funds. It is a simple and user-friendly mode of transacting.
I created my first Bitcoin Wallet with Coins.ph last year. I created PayPal and Payza (former AlertPay) accounts in 2009 but haven't used the latter because all my three (3) debit cards (Global Pinoy Visa, SmartMoney MasterCard and Unionbank EON/Visa) were declined.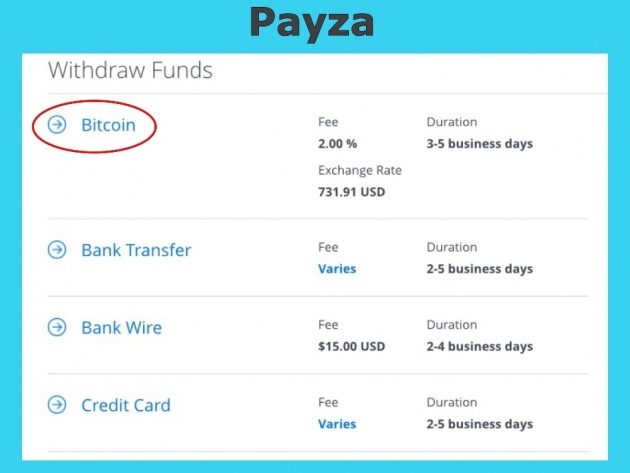 Now that Payza has a Withdraw/Transfer/Deposit to Bitcoin option, I thought of redeeming bitLanders rewards thru Payza. Withdrawing less than $200 from Payza to Bitcoin is cheaper than withdrawing PayPal funds to card ($5), but I found out that only VERIFIED account can deposit/withdraw.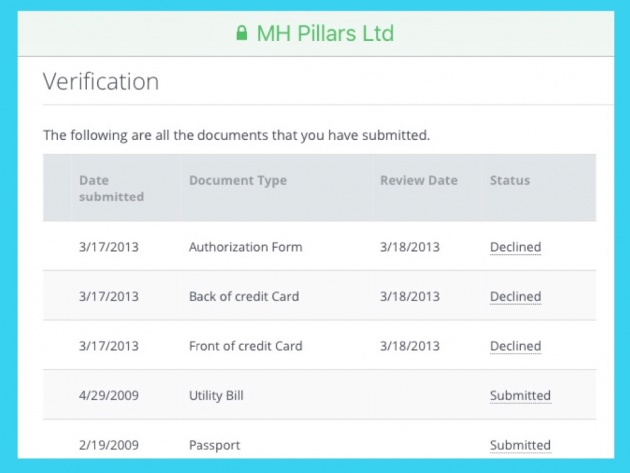 I tried to verify my account several times but until now my account is unverified. I submitted my passport and utility bill in 2009 but credit card was also required at that time. If I only knew it when I was still working, I wouldn't face this problem because I had two visa credit cards, postpaid cellphone, etc.
Today, I am only using visa DEBIT cards and prepaid cellphones. The only Proof of Address I have is my insurance yearly update (loan interests and dividends).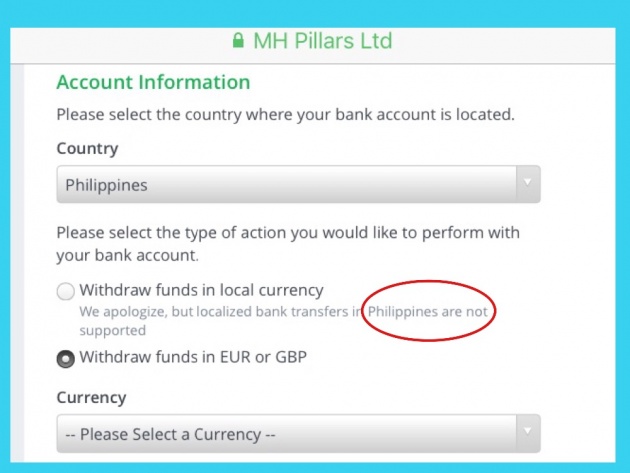 I heard credit card verification is no longer required. I want to verify my account but I could not find a link where to upload my documents. We cannot even add bank account nor debit cards unlike PayPal.

I am not happy so I CLOSED my AlertPay/Payza account and created a new one using different e-mail address.

I want to get verified in order to receive payments and withdraw funds but when I clicked the "Verification" link under my name it says my account "does not require verification at this time" blah blah...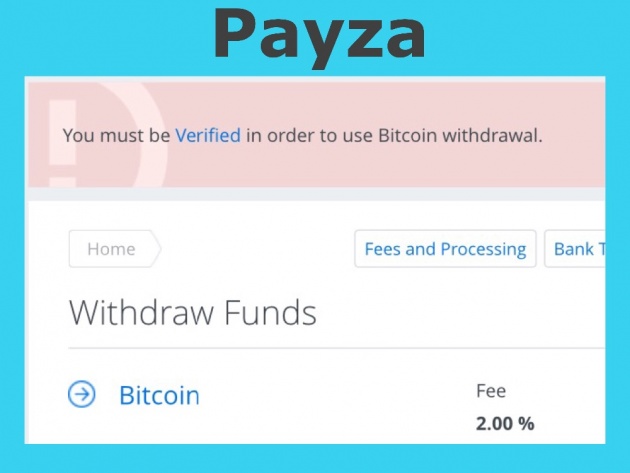 When I click Bitcoin deposit/withdrawal, it says "You must be verified". What the heck!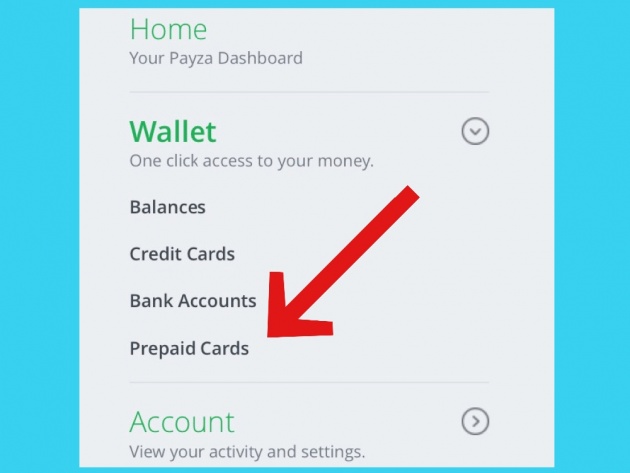 I continued exploring the site and finally found the link where to upload my documents for verification when I clicked the "Prepaid Cards" huh!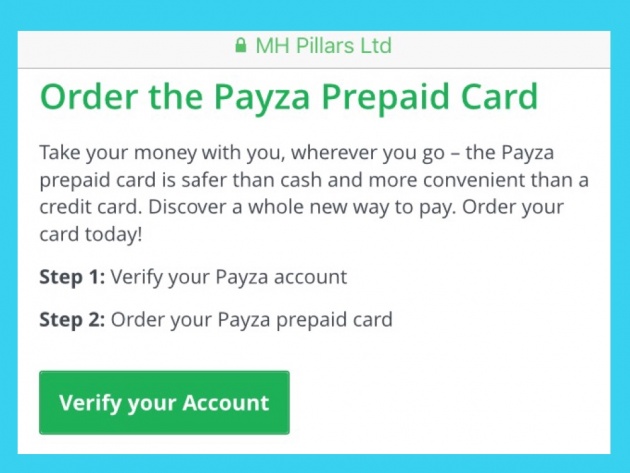 Thought we could add debit cards but the link directed me to order Payza MasterCard. Grrrrrrrrrrrrr!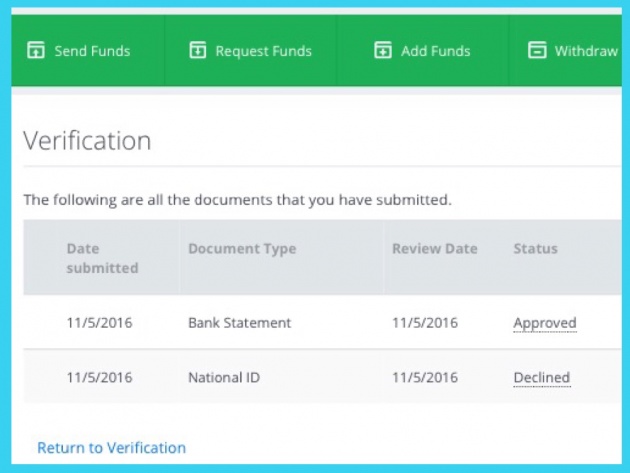 I clicked the "Verify your Account" button and uploaded copy of my Social Security System (SSS) ID but it was declined! WHAT?! Thought I would encounter problem with my Proof of Address because I only used copy of my Insurance Annual Status Report under "Bank Statement" but it was approved! Unbelievable!
I haven't renewed my passport (expired July 2016) so I guess I'd rather stick to PayPal and E-Coin/WirexApp!
How I missed Instant Bitcoin bitLanders Payment!
***Images are my iPhone screenshots edited with Phonto app***