No good deed goes unpunished."--Oscar Wilde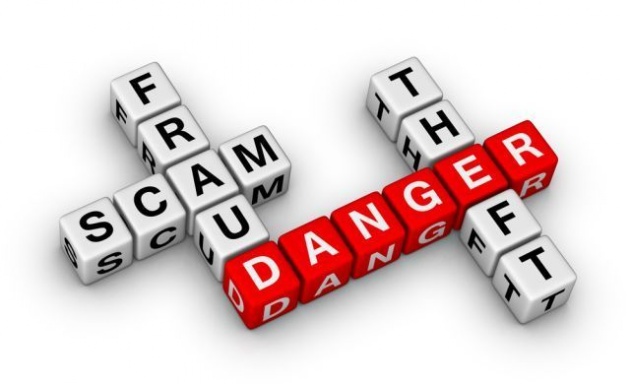 *Image is credited to www.scammer419.wordpress.com
Too good to be true.
That is my rule when I came to see with what they call, SCAM. Scam is defined as fraudulent, deceptive act or operation. It is synonymous to swindle, fraud and flimflam. There are a lot of scams all over the world, some involves with business, insurance and there is also travel scams.
Yesterday, while I was having my checks be photocopied in a store, I met a possible victim. This young lady wanted to send a thousand pesos to someone she didn't know, she received a text message that said, she will be receiving fifteen thousand pesos(Php 15,000.00) or around $300, that is a lot of money. The catch on this is, why this person would send her that amount, and in return, the young lady will be sending a thousand pesos? Fishy right? I am just glad that the store owner asked this young lay a lot of questions, for the store owner had another customer, who became a victim of text scam.
In the Philippines, we have a lot of scams. Scams that be just through text, or even on social media. We just have to be watchful on which one is what we can say a fraud. I am still trying to understand why there are still a lot of victims despite the continuous reports on those actions or operations, maybe they just fall for the easy money, or maybe not totally aware with such thing.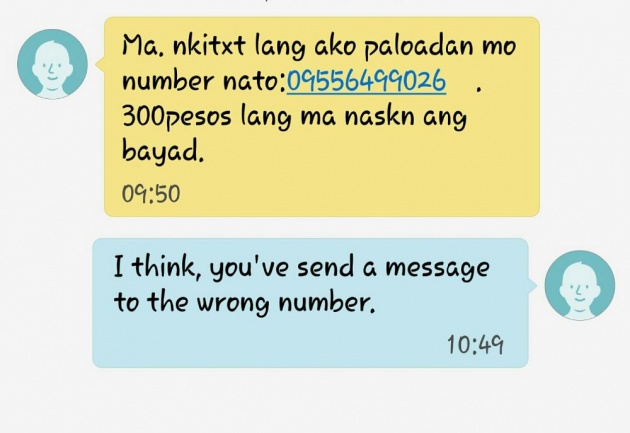 *Image is credited to Rain Tajon via www.bitlanders.com
Scams in the Philippines.
Here are some of the most common scams that has been all over the news for years, yet still many are coming out and admit of being a victim of one.
1. Text Scam. This is the most common of all the scams. A dubious text message is being received that said about winning a raffle, promo or contest. In the text message, it is stated whom you will be contacting and even has a DTI(Department of Trade and Industry) permit, sounds legitimate right? But, ask yourself, have you join any promo, raffle or contest? If you haven't joined anything, then you can say that the text is a scam. Yes, the amount can be as much as hundreds of thousand but, you have to really be more open. I have received some of this and I ignore them and I even replied one time, that I will report the number to NTC(National Telecommunications Commission).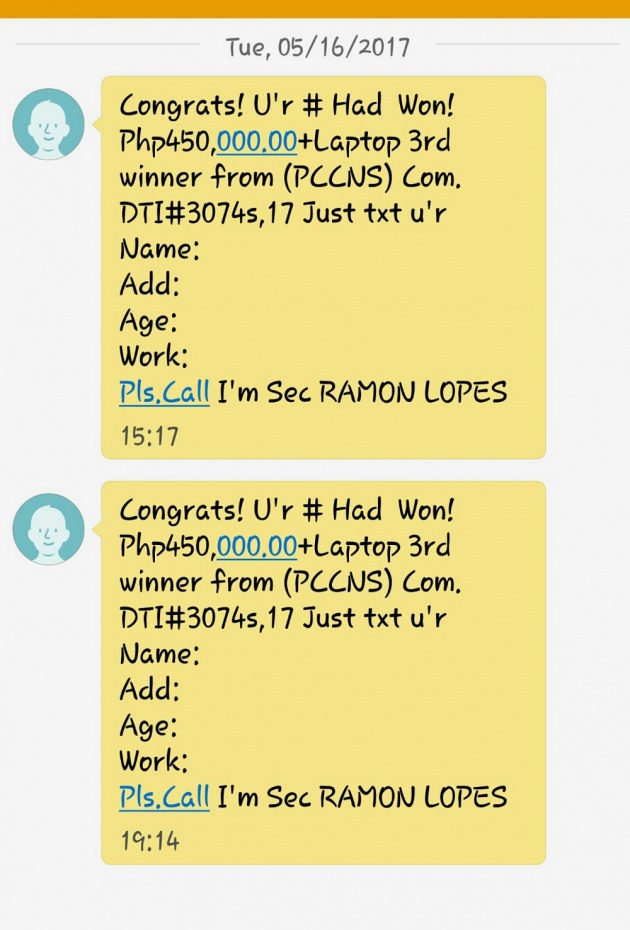 *Image si credited to Rain Tajon via www.bitlanders.com
2. Pyramid Scam. This is also called PYRAMIDING SCAM. This is said to be non-sustainable business model that involves the exchange of money if the person can enroll, or invite more to join the business. Some offered products or services, some don't, that is considered highly illegal. The person that is being recruited is being asked for an amount and that will be the only amount this person will give money, and if this person can recruit more under his/her name, this person can get more money. What would be the problem here is when the one who is in the lowest level can not recruit.
This is similar to Ponzi Scheme and Matrix scheme.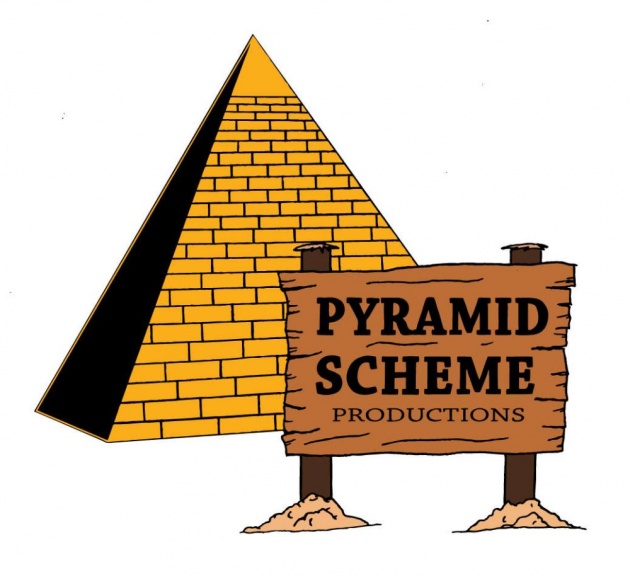 *Image is credited to www.armageddonworld.com
3. "Budol-budol". The persons that operates this kind of scheme are considered con-artists. This scheme/scam involves bundle(Budol) of cash padded inside with sheets of paper cut in the size of money. Reports said that the victims found those con-artists as sweet-talking, charismatic and convincing. But some victims said that they were being hypnotized since they just give the money. These con-artists get their victims mostly in money changers or the bank, just in time when the victim just got his/her money.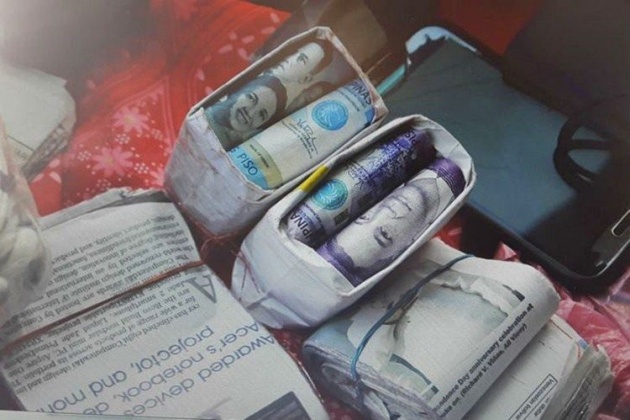 *Image is credited to www.notey.com
4. Ponzi Scheme. This is an investment operation that pays a high amount as a return for the investment. But where the money that will be given to the old investors will be coming from are those who just invested their money or new investors, and not from any kind of income from another investment, or from selling. Meaning, there is no real business that is happening. The scheme is name after Charles Ponzi an Italian swindler, a con-artist in the United States duing the 1920s. He had made a promised of 50% profit within 50 days and 100% within 90 days. Charles Ponzi will asked investors to buy discounted postal reply coupons.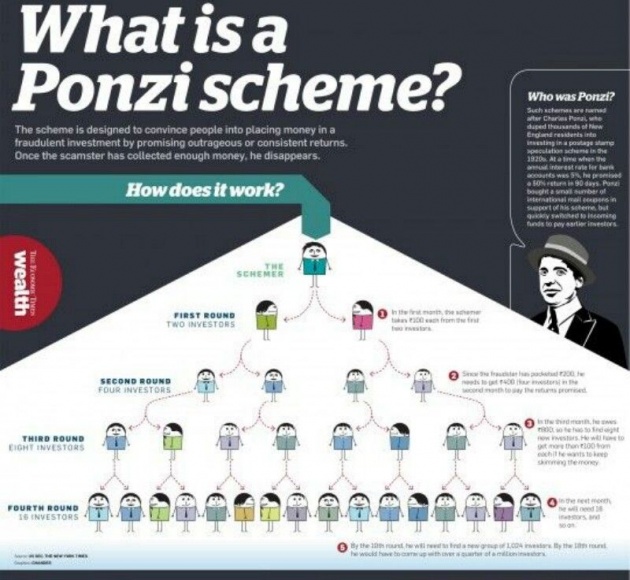 *Image is credited to www.blog.ipleaders.com
5. Dating apps. Those who are frequent facebook users may have heard about this scheme, this is the "Are you Interested?" dating app. Where it said to have "men from around the world prefer Asian women", sounds harmless right? But the catch will be on the time this "man" will be requesting money for bills, for her visa application or health issues. There are a lot of red flags if women pay attention to every detail, like the man have fallen inlove with her in short period, or the photo that is too good looking or have immediate plans on leaving the country. Check about the "fast stage" of getting into a serious relationship.
6. Email Scam. This is the same thing or close to a text message scam, only it is through email. I have received once an email that tells me that I have been an heiress of a millionaire, whose name is I have no idea, all I have to do is send my information for me to be able to receive the said amount. Why would someone I don't know would make me his/her heir? Just funny and I ignored the email.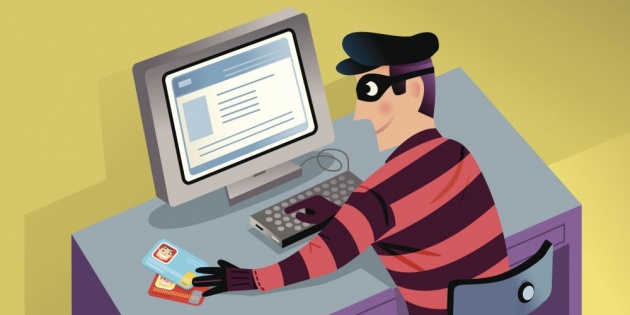 *Image is credited to www.technofaq.org
Being a victim of a fraud.
I have been both. I fall a victim of one online store that I saw on Facebook just last year. The watch looks cool, and the store is giving it for free and all I have to pay is the shipping fee since it will be coming from overseas. Yes, I gave in. Paid $18.00 through my PayPal account, with the promise that I be receiving the item in three weeks time since it will be delivered here in the Philippines. And reading the comments, it looks like a "legit" store.
When three weeks was over, I emailed the store, I got an answer saying that the item is on its way, I just have to wait for more days, then the days became weeks and months and now, it has been a year, more than a year to be honest. The amount I paid is big for me, have it converted into pesos, it can be my allowance for 15 days. Now, I get tired of sending them email and just prayed that they used the money for a great purpose.
Lesson learned, I never check any stores that I just saw on facebook. But it didn't stopped me from buying another watch, this is I think is a legitimate store, the Daniel Wellington store. That when I have my watch ordered, The item arrived in less than a week, faster than those onlines stores here in the Philippines.
Never trust a person that tries to sell you by how righteous they are. I'm telling you right now, it's a scam."--Richie Norton
*Video is credited to www.yotube.com com via rosaryfilms
Hope you are being watchful too, have that keen eyes and sharp mind to know what is scam is. Thank you for reading! Until next time!