In latest hundred years Afghan girls destination have got many vicissitudes. Afghan girls had terrible condition in Afghanistan. They were not permitted to go to school and educate. There were not many girls school in Afghanistan, and most families didn't let their girls to educate. 
When Amanullah Khan came to power in Afghanistan; authorized the first constitution in Afghanistan, one law was about obligation of girl's education, but this was not applicable cause of traditional societies and brunt of ultra-pastorates. So Amanullah Khan changed the 19th law of constitution.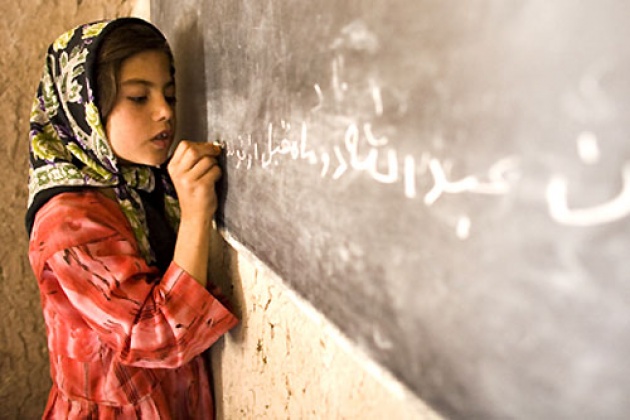 Thorough these years afghan girls and women suffered many problems and troubles but in latest 11 years their condition specially in education is getting better. In these years government made many school for them, and tried to make their condition better. As employees in ministry of education said that promotion of education in latest 11 years in Afghanistan was faster than what they had expected. 
Farooqh Wardak the minister of education says: "Now Afghanistan has 15700 schools. By attempting 9.5 million students, that 41% of them are girl; whereas 11 years ago no girl was permitted to go to school; but today over 3 million girls are studying. There are 200.000 teachers in Afghanistan, which 33% of them are women."
 Mr. Wardak says: "With continuous and hardly working, we made one Normal School "DarolMoalemin" in every province and 185 Annex Normal School in every district for girls, that is a affective step for betterment of education's condition in Afghanistan."
As Mr. Wardak said they will establish in two years a Normal School "DarolMoalemin" in every district in whole country. He says there wasn't any attempt for betterment of education in Afghanistan in the past, but now by spending every year 1.5% of girl students and 1% of woman teachers are increasing to education of Afghanistan. It won't be so far that we say 50% of our students are girls and 50% of over teachers are women. So we provided to give 60$ for every girl who studies and teaches in Normal School "DarolMoalemin" as an encouragement.
Khatere, student in 12th grade in Soriya High school in Kabul says: "I'm studying in Soriya one of best schools in Kabul. Now we have got good didactic facilities such as library, Laboratory, and etc. our school is completed from all things."
Still there are many problems for girl students in Afghanistan; over 70% of girls don't go to school cause of insecurity, absence of schools, far distances to schools and many other problems. Many girl students leave school after 5th and 6th grade because there are no women teachers in school.
But still there are many problems as Mr. Wardak says: "Hundreds of girl students are threaten by terrorists; there are 15700 schools active but 7000 of them are insecure; 40% of teachers in Afghanistan are professional but other 60 are not ; there are 777million illiterate young's in the world than 9 million of them are afghans."
The scientific, cultural, and didactic section of United Nations "UNESCO" in its latest report with admiration of Afghanistan's progress in girls' education said that Afghanistan in its attempts for girls education have come over big snags. This report of UNESCO has published with name of "Education for everyone". 
Minister of Education says till 2020 we will provide education services for everyone in the country. He said before specific date they will provide education services. Paulo Fontany the manager of UNESCO in Afghanistan said that Afghanistan have promoted very well in past 11 years in education. He emphasized that it should organize according to a scheme that young's should be able to learn a job beside their lessons.
Girls' situation in Afghanistan is getting better and they are improving in different parts of society. Every year many girls graduate from high school successfully and go to University. They are improving day by day and helping society to go through a better future for Afghanistan.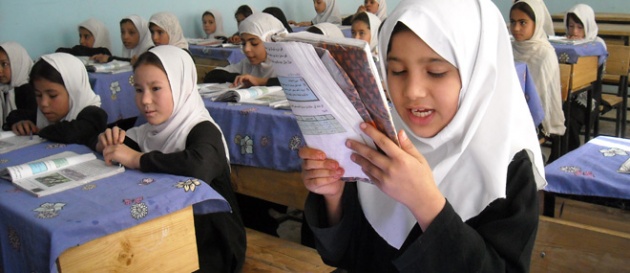 Film Annex started making online web classes for students of 7 girls' schools in Afghanistan last year, which causes sublimating of girls valence in near future in Social media and IT section, and we appreciate Institution's which stepped in this good task.