We got some great news on the past week: Film Annex now translated in Russian. You can find button at the bottom of the site. Now people from Russia and countries from former USSR can easily navigate the site without knowing English.
Today I want to talk about films in schools. I am not taking film schools or post-secondary education, I want to focus on primary and secondary education. I was born in Russia and unfortunately in my school there was no such a subject like film. I did study films on my own, but recently I know that Ministry of Culture in Russia was proposed to include "100 movies which school students need to watch" in school program. And I think its a good idea, because most films in the list are classics. New generation have to watch and learn best classic movies. And I tell you personally old films much better that new ones in Russia. And great news are that you can watch best Russian classic movies online for free.
Especially for developing countries like Afghanistan, Uzbekistan, Tajikistan, Kazahstan I really recommend for new generation to watch best Russian classics. Good films like good books, they can be very useful and educational. You can learn a lot.
Russian Films TV offers you great examples from Russian cinema, including Russian classics like The Battleship Potemkin, Alexander Nevsky, Man with the Movie Camera... This great classics included in educational programs in many film schools in USA.
I recommend for everyone to watch Russian animation about filmmaking. Its 20 minutes long, silent (You don't have to know Russian) and funny cartoon:
Today We picked up Sony FS-700 camera. It allows you to shoot super slow motion (1080p/ 240fps). We did few tests, it looks impressive. But it allows you to shoot in slow motion mode only about 10 seconds. I am not a fan of big cameras, I prefer to handle small (DSLR) cameras, its easy to handle, light and you can attach it to different spots. But FS-700 is great professional camera for $7,999. Complete review you can watch here.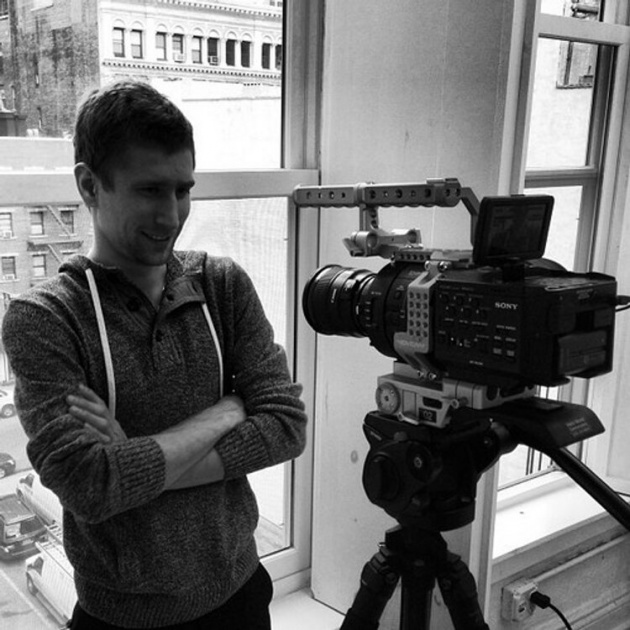 We rented this camera for 2013 New York Open Team Judo Tournament - Sunday March 3, 2013 at NYAC. Get ready for crazy judo super slow motion shots. If you don't know what i am talking about, check out the same event we did last year:
Here is usual week recap:
Shooting Jobs:
1. Fashion Business and Social Media - Michael Jarvela, Founder of Frank and Lu
2. Music for learning apps with Ben Allison
Editing Jobs:
1. Dr Arthur Canario, On the NYAC Judo Open Cup and Sports in Central and South Asia
2. Altitude Digital Gives Back to Colorado
3. A Conversation with Nobel Laureate Paul Greengard of the Rockefeller University
Ushma Neill of the Journal of Clinical Investigation speaks to Nobel Laureate Paul Greengard of the Rockefeller University. Greengard's studies on neurotransmission and how the brain signals are the basis for much of modern neuroscience.
4. Examer Platform, Filmmaking for Afghan Students, and Online Film Distribution by Eren Gulfidan
5. Targeted Heat Therapy with Dr. Augustine Y. Cheung, PhD, President and CEO
Don't forget to subscribe and have a great weekend.
Sem Maltsev