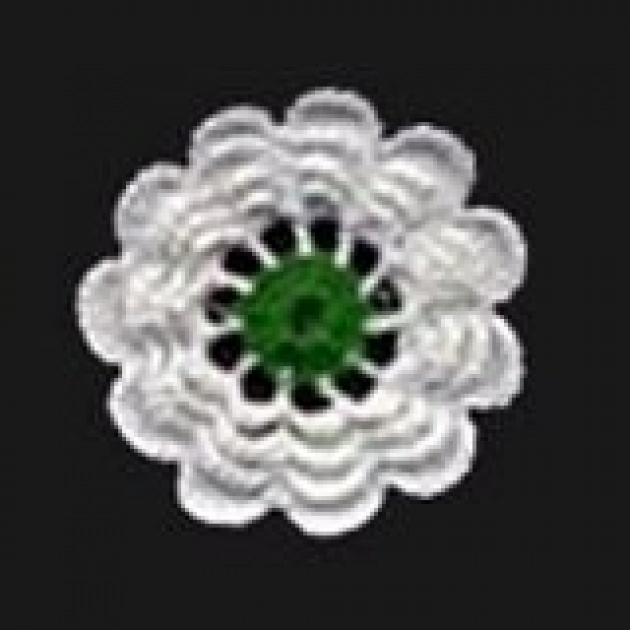 "May grievance become hope; may revenge become justice; may mothers' tears become prayers, that Bosnia and Herzegovina, and Srebrenica never happens again; to no-one and nowhere! "Javi Se, Babo" "Father, call for me" -- These words are emblazoned in the mind, heart, and psyche of Naida Sekic, contributing guest writer for Diplomatically Incorrect. She herself was only twelve for the 10 year commemorative anniversary of Srebrenica where she witnessed a little boy holding up a poster with those words. They were her inspiration to call all humanity to remember and never forget the genocide of Srebrenica, 11 July, 1995. Naida has prepared a special commemorative text for our viewers.


Brought to you by Susan Sacirbey and Diplomatically Incorrect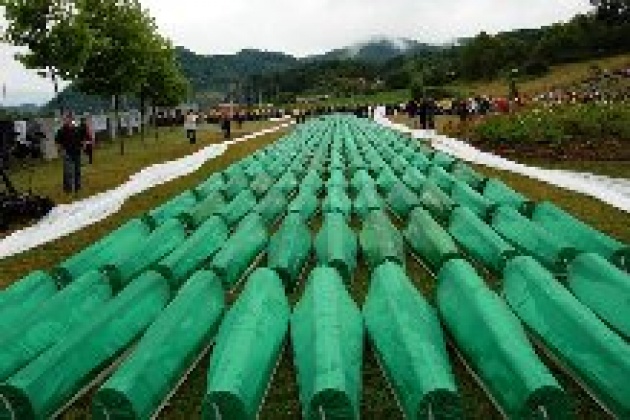 "BOSNIA IS BEYOND BEAUTIFUL. WHY? DESPITE SREBRENICA, SHE RESPONDS IN LOVE AND MERCY – REMEMBER THE BOSNIAN AND HERZEGOVINIAN HOLOCAUST" -- By, Naida Sekic

Follow Naida on TWITTER @SrcePutnika and Facebook: Naida Sekic



"I am so confused. How did this happen? What did I do wrong? I am a good boy. In school, I always share my pens with my friends. When my mom makes cake, I bring it to school and I never eat alone. My mom tells me to always share, and I do share. My mom makes the best hurmašice in the world – so sweet and tasty. At home, I play with my little brother. He is so cute. But school is a long way from here. Home is even farther away. 'Sine, you must walk faster!' My dad squeezes my hand even harder as we walk through the bloody forests of Srebrenica in a colony of thousands. 'I am too tired. Please let me rest, just for five minutes. I promise daddy, just for five minutes.' 'My son, you cannot rest!' My feet are sore. I am no longer hungry, but the thirst is killing me. Whenever I look back there are fewer and fewer people. I wonder where they have gone. My dad looks like a skeleton. His legs are red. 'Quick, down! Lay on the ground! Keep your head down!' Heavy gunfire hits us from the back. They have spotted us. And they shoot at us. But why do they shoot at us? We are already hurt. My dad lies on top of me and asks me if I am all right. 'Yes daddy, I am fine. Who are these people, daddy? Why are they doing this to us? When will this end? I do not want to be here anymore.' I can feel his heart pounding. I want to cry. I want my mommy. But where is my mommy? Where is my brother? After some time we gently rise from the ground and continue our walk to freedom. Through the trees I witness a Srebrenica I no longer know of. What have they done to my home? I have been nothing but a good boy. I always shared. At night five men join our walk. I cannot recognize their faces. Again, as we are hit from the back, my thoughts sail away, 'I love you, mommy. Please remember me.'"


[It all began six years ago on July 11, 2005, when I, for the very first time, sat with my mother to watch the 10th memorial commemoration of the Srebrenica Genocide; an important day in the lives of many people, including my own – for ten years prior to 2005, thousands of people faced execution, the savage experience of Genocide, whilst ten years later, the desire to spread the truth of their tragedies bloomed in the heart of a little twelve year old girl. One specific memory has clung to my mind; a picture of a little boy holding a big poster saying "SREBRENICA – JAVI SE, BABO" – which may be translated into "Father, call for me". I believe that little boy was searching for his father in hopes of finding him alive. From that moment on, I decided to do my very best in the little way I can to prevent such crimes of being committed in the future by speaking of them, for no child shall ever have to live thinking whether one's father lies in several mass graves, carved up into pieces or if he remains complete? No child, regardless of religion, culture, nationality and ethnicity, deserves that. This memory of mine lays as the ground to this commemoration, which marks 16 years after the biggest human atrocity in Europe after the Horrific Years of the Second World War. Today, Srebrenica is to bury an additional 613 of 8372 victims of genocide. My parents have taught me that a child is a child, and I wish to believe that a child remains a child in all eyes, regardless of whatever. Yet despite this, thousands upon thousands of children vanished in thin air during the aggression of Bosnia and Herzegovina. Deprivation of human rights, denial of basic human commodities such as water, food and electricity; killings of fathers, mothers and siblings, in addition to being under constant terror, starvation and fear for, what seemed to be forever. How is this so? How may this be a fact? If only I knew why the world chose to keep silent and go blind whilst Bosnia was a place of hell on earth; a place of torture and misery; a place where people were longing to taste the sweetness of death.


20,000, up to 50,000 women were systematically and sexually abused during the aggression. Just imagine what this makes of a child; knowing one's father is killed or tortured in atrocious death camps or one's mother suffering the psychological genocide of rape? Sadly, this brutal truth may come as a surprise to many given that the Bosnian and Herzegovinian Holocaust is merely a forgotten episode in the history of man in the eyes of the world. Yet for many children, the vicious past of war remains very much present. Let us open our eyes and recognize the horrors of Bosnia and Herzegovina, and let us open our heart to work for a better tomorrow! I know my people. I am aware of our potential and I believe in our strength. But, the children of Bosnia and Herzegovina cannot blossom into the golden lilies they are if the world remains silent. All children matter and all children, as well as all people are entitled to their rights as human beings! I pray that little boy has found his way in life, and that he has become a man of good, a man of ultimate peace and justice.]


July 11, 2011 – Kuala Lumpur, Malaysia. A year ago, I stood before students and professors to pay my respect to the victims of genocide in Bosnia and Herzegovina. This is my duty as a humanist, as a citizen of the world, and as a Bosnian. Today Bosnia and Herzegovina is to bury an additional 520 identified victims of genocide. I hope, with all my heart and soul, that genocide never happens again, to no one and no where! May grievance become hope; may revenge become justice, may mother's tears become prayers that Srebrenica never happens again, to no one and nowhere! My beloved ones, may you all rest in peace.







Become a Facebook Friend: "Susan Sacirbey" & "Diplomatically Incorrect"



Follow on TWITTER @DiplomaticallyX




 See our Online Video Platform and Current News Event Articles by Naida:



"Home is Where the Heart Is -- One Woman's Story" "Remember the Bosnian & Herzegovinian Holocaust -- Remember Srebrenica" By Naida Sekic diplomaticallyincorrect.org/blog_post/home-is-where-the-heart-is-one-womans-story-by-susan-sacirbey/41925


 "International Children's Day" diplomaticallyincorrect.org/blog_post/international-childrens-day/53470 and "Ignorance Is a Choice" diplomaticallyincorrect.org/blog_post/ignorance-is-a-choice/52598


See more at our Popular Video Blogs & Current News Event Articles – diplomaticallyincorrect.org/c/bosnia and www.diplomaticallyincorrect.org