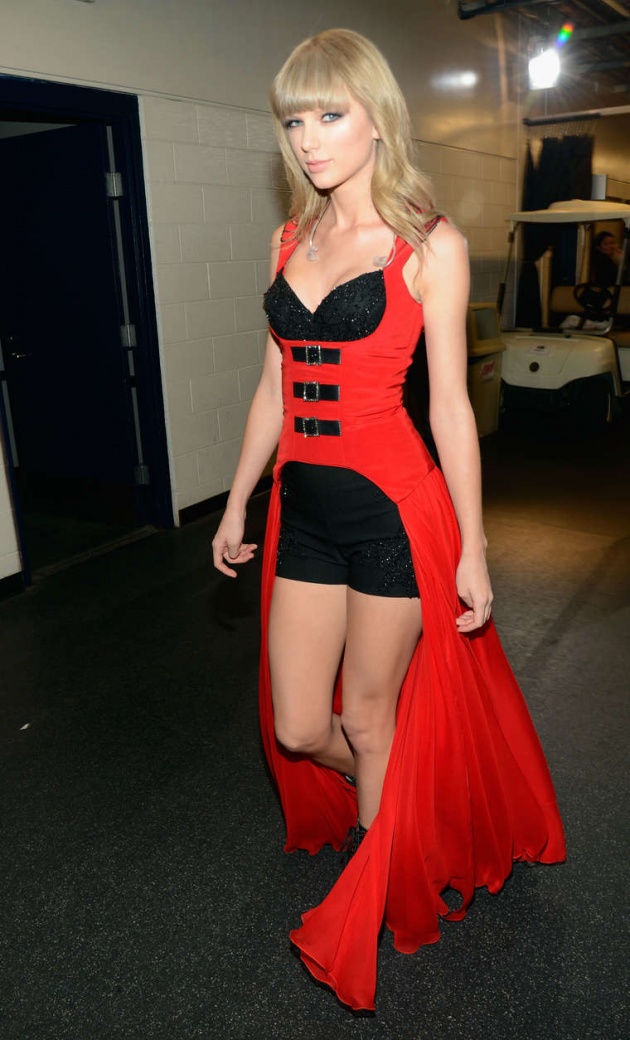 Taylor Swfit's penchant for being a drama queen will be tested when the young singer heads to the big screen for "The Giver," the adaptation of the belowed 1993 novel by Lois Lowry.
Swift previously appeared as part of the ensemble in the romcom "Valentine's Day" and played a bit part in the Fox series "New Girl."
"The Giver" stars Meryl Streep, Jeff Bridges, Brenton Thwaites, Katie Holmes, and now Swift.
Phillip Noyce ("Salt") is reportedly directing the big screen adaptation about a boy named Jonas who is chosen to train as the Receiver of Memories for the society. He learns everything from the Community's Giver. The utopian fantasy is scheduled to open nationwide on August, 2014.