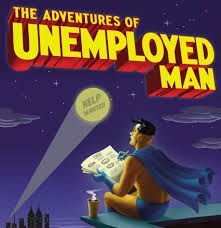 Last night, when I was browsing instagram, I saw this meaningful picture above. It is some what like funny being able to see a person in a hero costume facing an employment crisis which is nonetheless common to every society nowadays. I research this image further and found that The Adventures of Unemployed Man is a 2010 parody comic book created by Erich Origen and Gan Golan. The book was published on October 18, 2010 through Little, Brown & Company.
Origen and Golan stated that they came up with the idea of using the comic book as a medium as a "dose of emergency comic relief" and because they saw the idea of "ordinary people" dealing with large issues such as unemployment as "not that far" from the idea of superheroes battling large villains.
In the Philippines, coming from the data given by Commission on Higher Education, higher education graduates in all disciplines increased by 3.44% from 481,862 in AY 2009/10 to 498,418 in AY 2010/11. In private HEIs, the number of graduates produced increased by 0.48% from 289,317 in AY2009-2010 to 290,696 in AY2010-2011. On the other hand, graduates in public HEIs increased by 7.91% from 166,754 in AY 2009-2010 to 179,945 in AY 2010-2011.
Majority of the graduates are those who took business administration and related disciplines which comprises 124,754 or 25.03% of the graduates; followed by graduates of medical and allied disciplines with 102,782 or 20.62%; and finally education and teacher training discipline graduates with 62,832 or 12.61%. In the fields of trade, craft and industrial, mathematics and computer science, home economics and general programs, only less than 2,000 graduated.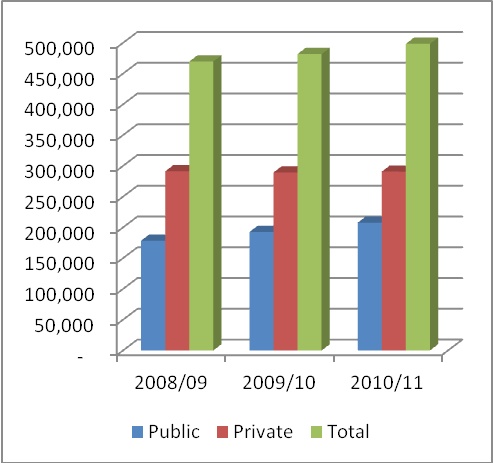 Number of Graduates by Academic Year: AY 2008/09 to Ay 2010/11
From the given statistics, accordingly rarely half of the actual graduates can get a job in a year, some other percentage got into working with job that does not coincide with their field of education and even settle for job who does not require much higher education.
This is true to many job seekers and fresh graduates. Some of us prefer to work with the job we always dream and wanted but because of scarcity of vacancies around every company and also the stiff competition between candidates we tend to settle to what we call as "No Choice".
I don't know as to where might be the problem, from the government? HR rep? or just you? But, according to our government, there are a lot of jobs available for those who wish to apply both local and abroad, and it is up for us to look for that jobs.
But don't just lose hope, there are really so much opportunities you can find almost everywhere and if you are much that eager to look for those, God can see and hear you. Great things will come for those who are eager and determined, don't just stop and wait, patience comes from great perseverance and hard work.