It is a country and member state of the European Union since 1986.
Flag: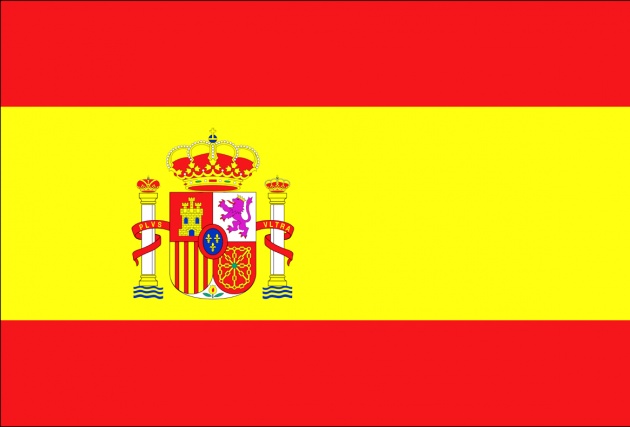 Capital: Madrid.
Currency: Euro=1.4 U.S dollars.
Location: located in southwestern Europe. Its mainland is bordered to the south and east by the Mediterranean Sea except for a small land boundary with the British Overseas Territory of Gibraltar; to the north by France, Andorra, and the Bay of Biscay; and to the northwest and west by the Atlantic Ocean and Portugal.
Size: (504,782 sq) it is the second largest country in Western Europe and the European Union after France.
Language: (Spanish) From Spain emergence till now there are 500 million Spanish speakers.
Demographics: In 2008 the population of Spain officially reached 46 million people
Economy: Spain's capitalist mixed economy is the twelfth largest economy in the world and the sixth largest in Europe. It is also the third largest world investor, including the tenth-highest quality of life index rating in the world.
Tourism: During the last four decades the Spanish tourism industry has grown to become the second biggest in the world, worth approximately 40 billion Euros, about 5% of GDP, in 2006.Today, the climate of Spain, historical and cultural monuments and its geographic position together with its facilities make tourism one of Spain's main national industries and a large source of stable employment and development.
Education: State education in Spain is free and compulsory from the age of 6 to 16.
Sport: Sport in Spain has been dominated by football since the early 20th century. Real Madrid C.F. and F.C. Barcelona are two of the most successful football clubs in the world. The country's national football team won the UEFA European Football Championship in 1964 and 2008 and the FIFA World Cup in 2010.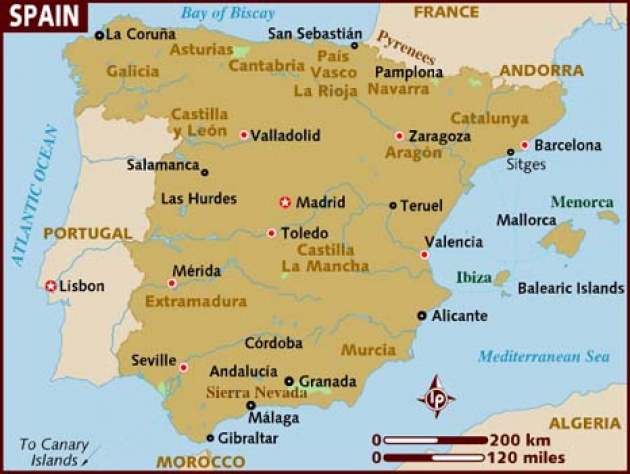 Written by: Mohammed Hussein