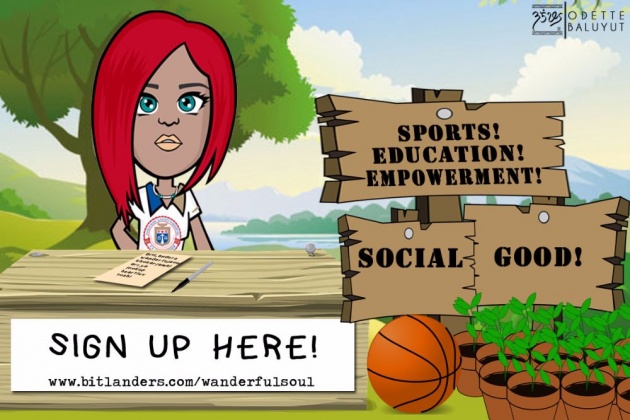 (Image by Wanderfulsoul)
Hello there humans! I'm back! This blog is actually the sequel of my NBA CARES! DO YOU? blog which is inspired by the awesome Blog about Sports and Social Good and earn Double Rewards blog. Yup! I have a sequel of this blog. Why? It's because there is so much to talk about and I'm not okay if I can't explain everything. Okay, don't worry guys; this blog is shorter than the previous one and is composed of mini narrations of my life story. You will enjoy it! (*wink*)
❤ RUNDOWN:
To those who weren't informed, I have actually written a blog about BITLANDERS SURVEY CHAT: A NEW WAY TO EARN REWARDS WHILE HAVING FUN! This blog is an introduction to BitLanders's Survey Chat where BitLanders members are given bitMiles points by just answering the interesting survey chat through global chat. (To learn more about the survey chat and how you can earn more here in bitLanders without a sweat, click this link.) Through the survey chat with Mr. Micky-the-slanted-salerno, I have learned that there is an organization which NBA players lend their hands to help children, inspire and educate them. Due to this reason, it inspired me to write a blog — NBA CARES! DO YOU? —which explained what NBA cares is, what are their programs, who are their partners, what I like about the said organization and how you can help. (To learn more about my NBA CARES! DO YOU? blog, click this link.) Alright humans, I suggest you read both blogs before proceeding in reading this blog so that you will be fully informed or be aware of what's going on. If you have already read both blogs, then let's start on
WANDERFULSOUL'S REAL LIFE EXPERIENCES ON SPORTS, EDUCATION AND EMPOWERMENT!
Since I was in High school helping those who are in need is my passion. This passion grew when I got more involved as a member of the student government in Silliman University. I have tried climbing mountains just to reach to the rural area where grade school students need a lot of help. In this blog, I will be telling my experiences in helping children and how I can relate to NBA and WNBA Cares.
❤ HOW BITLANDERS SURVEY CHAT MADE ME REMINISCE THE GOOD OLD DAYS:
As what I've said in my previous blog, if it wasn't for Mr. Micky's advertisement on NBA Cares, I wouldn't be aware that NBA Cares and WNBA Cares ever existed in this planet. As Sir Micky introduced this foundation through the survey chat in the global chat, it made me curious. I clicked the link he gave which is the official website of NBA Cares. Upon knowing more about this foundation as I read its articles and programs, it made me realize that the professional basketball players are not only for the game and the trophy but they are also leaders and educators. In my NBA CARES! DO YOU? blog, I have stated ways for us to help our community and solve social issues. Because of the programs of NBA Cares it made me ask myself, did I ever help those who are in need? This goes back to BitLanders Survey chat, if it wasn't for Mr. Micky's survey I wouldn't be able to realize and remember those days when I helped my fellowmen.
I will merge my experiences into three subtopics, first is HEALTHY LIFESTYLE FOR THE YOUTH, the second part is GO GREEN! And lastly, AN OUTREACH PROGRAM FOR THE STUDENTS IN THE RURAL AREA OF MABINAY, NEGROS ORIENTAL. These subtopics are what I remembered when BitLanders, through the survey chat, reminded me the social good I did.
❶ HEALTHY LIFESTYLE FOR THE YOUTH: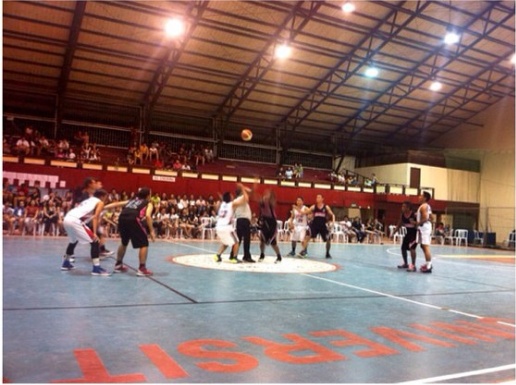 Basketball is very popular in the Philippines. If you'll visit each barrio in my country, you'll see that we have at least 1 basketball court for each barrio. This is because Filipinos love basketball so much! If USA has NBA, Philippines has PBA (Philippine Basketball Association) I won't tell you guys the background of PBA but if you really want to know, check out Kyndrel-Montalban's blog about Sports5 and TV5 : Philippine Basketball Association.
Back in my college days, as one of the missions of the organizations that I joined, we organized sports events that can help the children or can help us raise funds for a specific project. One event that we organized was a campaign to a healthy lifestyle for the youth. We invited youths from different barangays that wants to play for our basketball tournament. We divided them basing on the age bracket that they belong. The tournament was a round robin tournament and it lasted for a month since most games are played during weekends. After the championship game, the winners got a reward of Ᵽ200.00 each and a membership reward to a local gym for them to stay physically fit. As for the kiddies' basketball tournament, we also gave the same amount for each player that won. Aside from the basketball tournament, we also invited speakers and conducted a talk to educate and inspire the youth to stay physically fit.
❷ GO GREEN!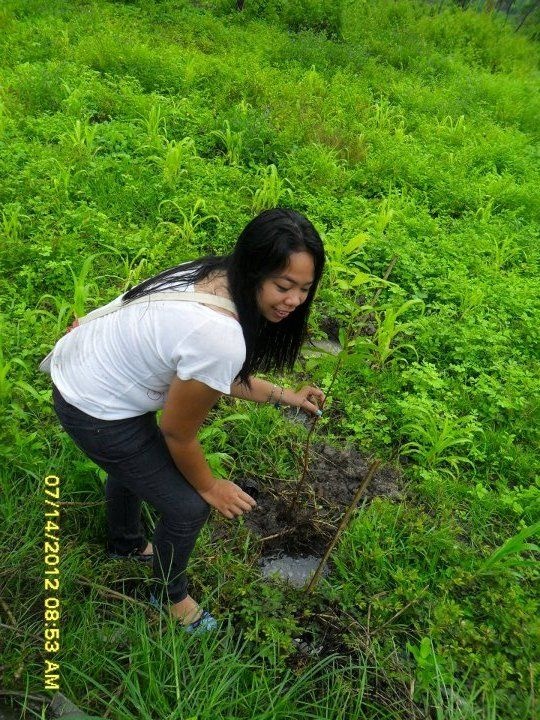 As part of the events that History & Political Science Society S.Y. 2012 – 2013, we had tree planting at Siation, Negros Oriental. Siaton is an hour drive from Dumaguete City. We were accompanied by the Military just to make sure that we were safe since there was a rumor that rebels a.k.a New People's Army (NPA) who are hiding from the mountains would capture locals. We started travelling at 7:00am and arrived there at around 8:00am; we started planting immediately. By the way, It raining when the tree planting happened also, I haven't taken a lot of pictures because we were assigned to plant 10 trees each and we needed to go home that morning. There wasn't much time for a photo shoot. (haha)
❸ AN OUTREACH PROGRAM FOR THE STUDENTS IN THE RURAL AREA OF MABINAY, NEGROS ORIENTAL: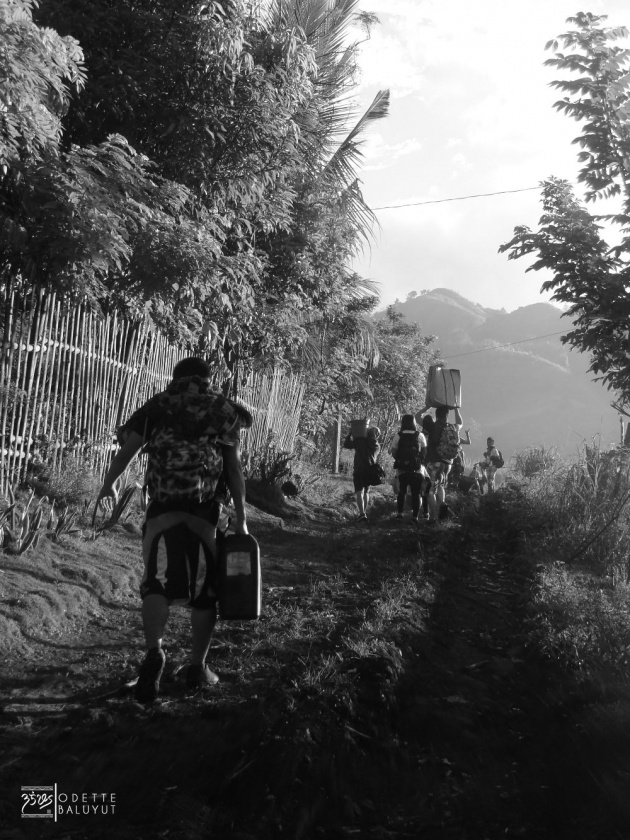 I was the president of History & Political Science Society from S.Y. 2014 – 2015 — the student government under History and Political Sicnece department in Silliman University — the first American School in Asia. As part of the University's goal, students need to help and be a good example to others. Aside from sports tournaments, we also helped organize an event that aimed to help a certain school in the Mountains of Mabinay, Negros Oriental. Sadly, I cant remember the name of the school. This project was actually organized by the Silliman University Student Government a.k.a SUSG 2014 -2015 together with Miss. Silliman Foundation 2014 -2015 and in cooperation with History & Political Science Society 2014 -2015. Anyways, Please bear in mind that Mabinay is located in a mountainous part of Negros Oriental, Philippines and the elementary school that we helped is on the mountains of Mabinay.
It was already 4:00am when we traveled and rode a rented Jeepney instead of our school bus from Silliman University, Dumaguete to Mabinay, Negros Oriental. We arrived at the Jumping-off point at around 6:30am and started trekking at around 7:00am. During the trek, my classmates, schoolmates, together with the Miss Silliman 2014 -2015, two teachers and I, each carried 1 or 2 items that we used for our Outreach program. Then, we all hiked for almost 3 hours and trekked a total of 3 mountains. After all the struggles that we had, we arrived at site of the elementary school at around 10:00am.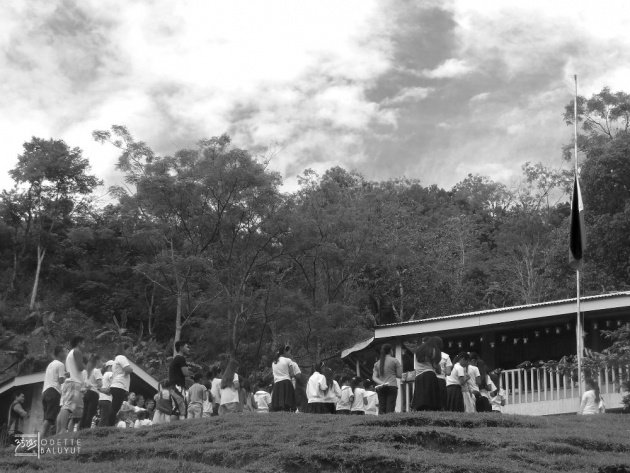 The students, teachers and even the parents of the students welcomed us by giving us fresh coconut water. The school was surrounded by mountains; you can only see the trees and the sky when you are there. There are only 3 classrooms available in that school. These classrooms are for grades I, II and III students only. There is only one restroom available and this restroom is shared among students whether they are a boy or a girl. Since the school is too far and the teachers don't live near the school, there is a separate cottage that is composed with a single room with three bunk beds so that the teachers can rest and sleep instead of going home every day. The teachers also have a bathroom in the old cottage and a small kitchen where they use logs to cook their food; beside the cottage is a river. Sadly, the teachers there doesn't sleep in the cottage anymore because they fear that the rebels from the mountains would go down there and do something to them. One teacher told me that there was once that they noticed their stuffs was moved when they arrived at the school from their respective homes. There was also news that the New People's Army or NPA's a.ka the rebels are hiding out 2 mountains away from the school. In fear that NPA would do something bad to them, the teachers would go home every day. They start their classes at around 9am and end their class at 3pm so that the teachers and students can go home and go to school during broad daylight safely. Because of this, the students have lesser hours to learn than the other students which are located near the center of the Municipality of Mabinay.
When we arrived there, each committees assigned in their specific tasks did their work. One committee was assigned to cook for the feeding program, and the rest of the committees were assigned to teach and educate the students. As for me, I didn't belong to a specific group or committee because I needed to facilitate my fellow officers under my administration. We started the outreach program with a prayer, singing of the National Anthem and an exercise dance for the children.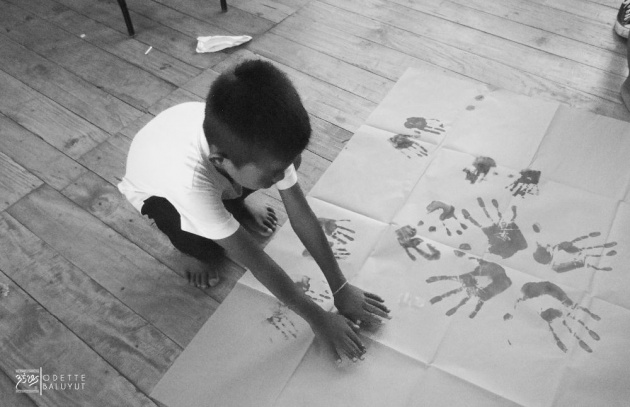 After that, the students proceeded to their classroom and started their classes. I first helped my fellow officers that were assigned to teach Grade 1 and 2 pupils; we translated easy bisaya —our dialect words to English words like Mata for Eye, Ilong for Nose, ba-ba for mouth, dila for tongue and so on. Sadly, these grade I students aren't still familiar with English words. Then, I went to the next classroom where grade II students are, we taught them good values and manners, read an English short fairytale stories and did some art work. I only peaked through the third classroom and didn't go inside since the members of the student government were assigned in that classroom but I noticed that they were forming a line and had a game.
We planned to give ice cream for each students after the feeding program but the ice cream started melting since the ice cream was from Dumaguete and was brought to the school because some students there never tried ice cream or ate an ice cream, but only once or twice in their entire life as a child. So anyways, we gave away the ice cream in which the students really did enjoy the cold treat!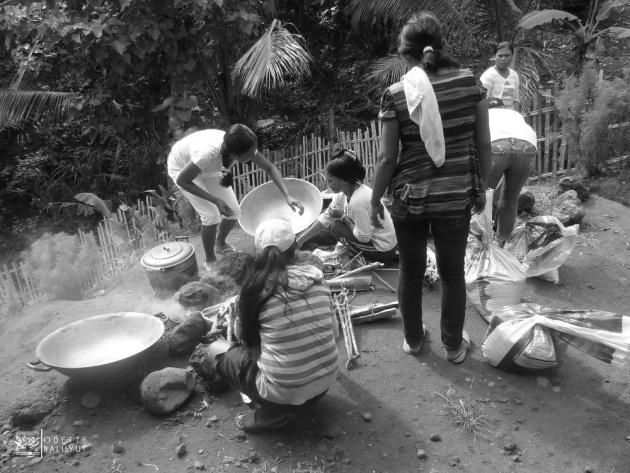 I went back to the old cottage where the students who were assigned cooking was. Since we were not used to cooking big portions of food and is cooked using logs, the parents of the students helped us. There was a lot of food that was cooked so it took us a while to cook everything. We started eating at around 2:00pm which is pretty late for lunch since lunch time is at 12:00 noon. Since I was exhausted from the trekking and the teaching plus the food was served late, I never got a chance to take photos of our cooked food or the children eating. Everybody was tired during that time. Finally! The fried chicken, the rice was and the Pancit Canton was cooked, everyone started eating. We prayed, and then we served the children, the teachers and even the parents. After them, we also ate our lunch.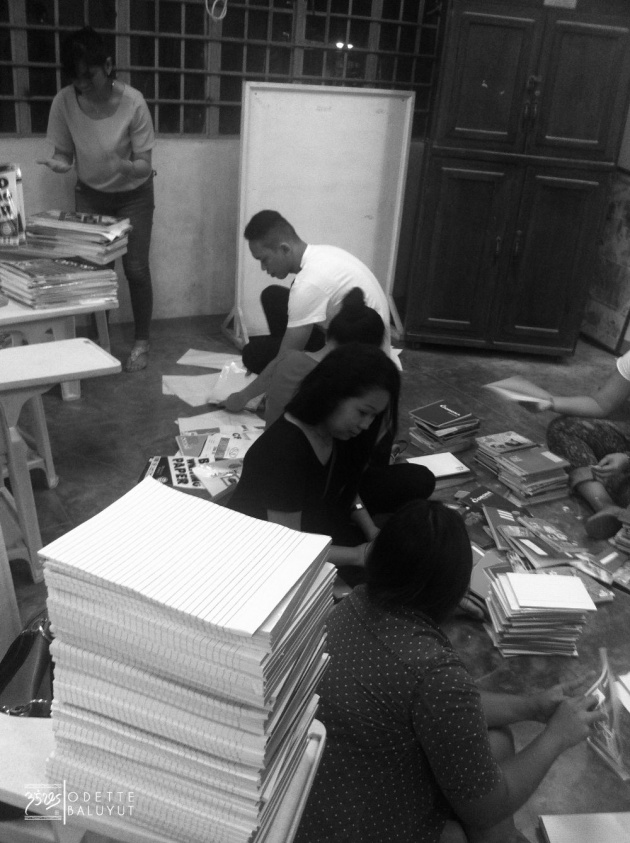 After our late lunch, we had our siesta hour where we allowed students to play inside their classroom. It was about time to go home because it was getting late so we handed out the school supplies and some biscuits for the students.
(This image was taken, nights before the outreach program. Apparently, I wasn't able to take photos during the distribution of school supplies during the outreach program.)
.


(Image by wanderfulsoul)
As quoted from my trekking to Mabinay album in facebook;
"there are only three things i've realized in this trek that i should always keep in mind, and these are: 1.) There are always struggles either when youre climbing up or going down, but if there are people who are willing to stand by your side during your hike (in life or literally) it will always be easier. and that my friend, you shouldnt forget to thank them 'coz you will never make it to your destination if it wasnt for them. 2.) i can literally relate to a quote, "the climb is tough, but the view from the top is worth it". and 3.) there is no reason at all that i should complain in my status in life or what God gave me because seeing these people living in this remote area made me realized that indeed i am blessed and i should be thankful. This was my first trek, and it was indeed an unforgetable experience knowing that i almost fall of a cliff, and i also thank the people who helped me climbed up and down. i appreciate these people who lives in the rural area of Mabinay who are very kind and the teachers (all females), who climbs up in the three mountains that we trekked daily just to educate their students. i salute you!"

— wanderfulsoul
As you see, NBA and WNBA players helped the youth and the environment; I also helped my fellowmen and the environment by planting trees. Just like the basketball tournaments that we organized back then, NBA cares has Jr. NBA where they educate children through basketball and NBA Fit — a program that inspires everyone to be physically fit. In NBA green, NBA players helped protect the environment. We also helped protect our planet by planting trees and Season of giving by NBA cares which is the same with what we did in the Mabinay outreach. There is not much of a difference between my help and NBA Cares help. I can help others in my own little way. We don't need to be popular and to be rich in order to help others. So what are you guys waiting for? Click this link and start your survey chat in order to understand social good!
If NBA players, BitLanders and I can do it, so can you. Let's help each other and have a better world for our generation and for the next generations to come!
All photos above are mine!
check out my album, CLIMBING MOUNTAINS FOR OUR OUTREACH PROGRAM to see more photos during our outreach program in Mabinay, Negros Oriental.
Well, this is it for now humans,
Until my next blog!
TTFN!
Ta! Ta! For Now!
COPYRIGHT © 2016 ODETTE BALUYUT. ALL RIGHTS RESERVED.