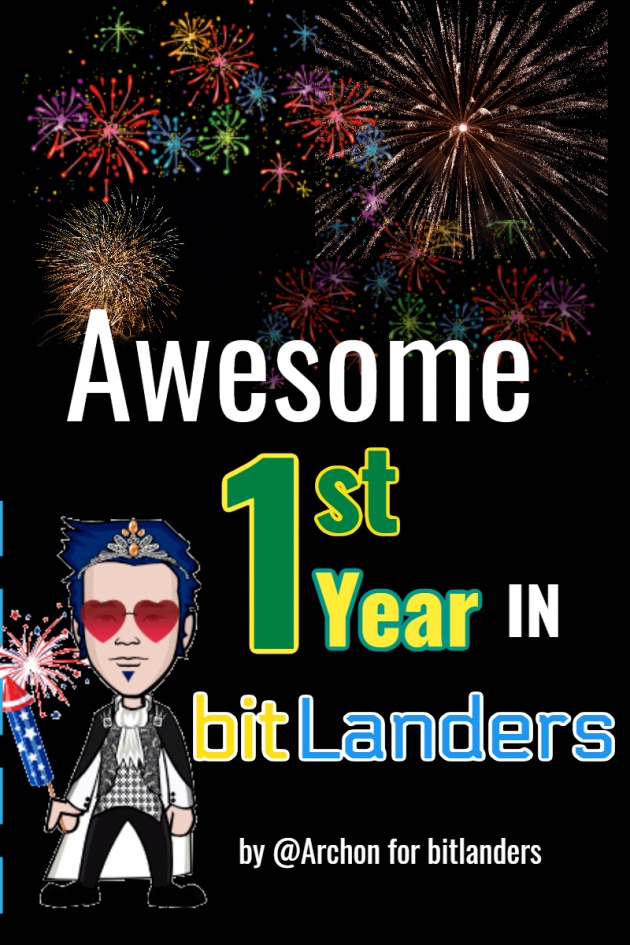 Image Credit: Edited using Pixteller by @artbytes for bitLanders
Hello, bitLanders friends. It's already over a year since I started blogging in bitLanders. To "celebrate" my first anniversary here in bitLanders I have thought of making a quite unusual post.
To look back into my 1 year of experience, learning and earning in bitLanders, I made a self-interview or question-and-answer type of a post.
So here it goes.
Say something about yourself.
Hello, I'm John from the Philippines. I am a freelance IT specialist, a part-time teacher, a struggling web-designer/developer.
I am also a self-taught photographer and graphic artist. I do these two as hobbies.
When did start blogging in bitLanders?
I actually had to take a peek at one of my early posts here to check when I started writing for bitLanders. It was in the third week of October 2017.
How did you find bitLanders?
From a forum. I found a link posted by @Sharon-Lopez. I''m not inactive on that forum because of bitLanders.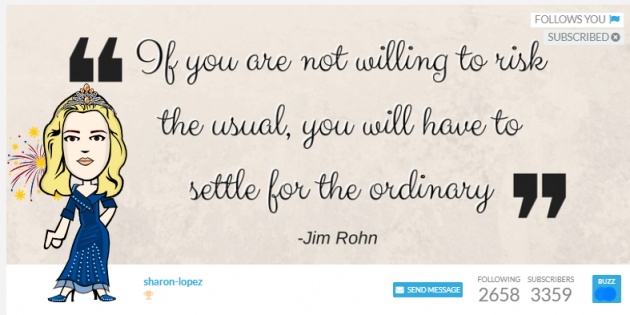 Image credit: screenshot by @artbytes via bitlanders
Do you know what bitLanders is during that time?
All I know at the time is, it's a revenue sharing site. Like some of the other sites that I have previously joined:
Redgage
Bubblews
Niume
Virily
Like these sites, bitLanders share the revenue of the contents posted by their members. However, as I continue to read the posts of other members, I learned that BitLanders is not anything like the other revenue-sharing sites that I have joined in the past.
Perhaps this interview with the founder best explains what I mean.
Vide Credit: @BitsOnline YouTube
What made you stay in bitLanders?
Bitlanders has a different way of rewarding the members. This buzz-point system is quite a good dopamine booster. I mean, you have some daily tasks and when you accomplish each you get buzz points. You write a good quality blog, you get a higher buzz bonus. Somebody reads your posts, they can give you buzz points.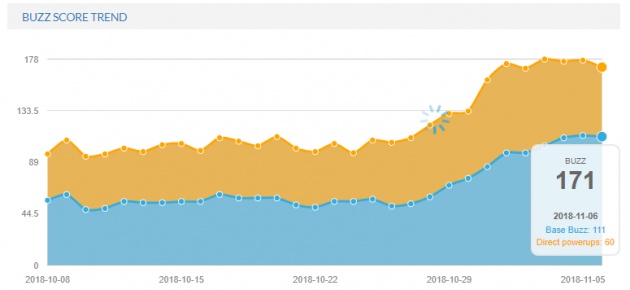 Image credit: screenshot by @artbytes via bitlanders
Counting the buzz points is like counting the 'Likes on your Facebook posts. But the buzz points here in bitLanders are convertible to cash. The Likes you get in Facebook, well you get Likes, nothing else.
Bitlanders Daily Quests
Another thing that keeps me writing her on Bitlanders is the set of daily quests. The simple reward system on the daily quests is quite effective in getting a little shot of dopamine.
What's dopamine? I will let Simon Sinek explain that in this video.
Video Credit: @Joshua DeGeorge via YouTube
I suppose you understand now why writing and doing the quests in Bitlanders is quite addictive.
What are that things that you have learned while blogging in bitLanders?
A lot! Before bitLanders, after I compose my blogs, I rarely review them and edit them. On my own blog (currently deactivated), I used YOAST SEO to check the quality of my post. But I learned using YOAST is not enough for Ms. Hillary.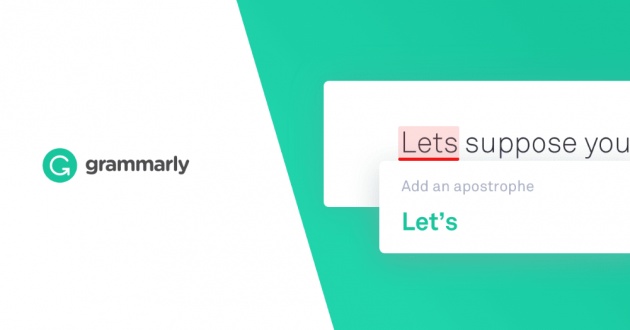 Image Credit: Grammarly.com
Grammarly. I learned from the top members like Jean-Beltran and Sharon-Lopez how to use Grammarly.

With Grammarly, my writing skills have improved a lot. I used to commit a lot of typographical errors. Grammarly shows me the errors as I type.
I also learned about the following tools.
Canva - a graphic-design tool. Since I use my tablet a lot, I used the Android app.
Ubersuggest- a keyword generating tool. It's a great tool to find the perfect keywords for your blogs.
Coschedule - Run your headline on their headline analyzer and you can try different variations that will get the highest scores.
Image Credit: Screen of Coschedule by @artbytes for bitlanders
Are things that you don't like in bitLanders?
Bitlanders is a great system but it's not perfect. First, there are actions made by some members, especially newbies that I don't like at all.
Begging for buzz
Sadly, these people are almost on every social network. Posting comments like:
" I buzzed your posts, now buzz mine!"

" I subscribed to you, plus subscribe back!"
In case you did this, please read the screenshot from the FAQ.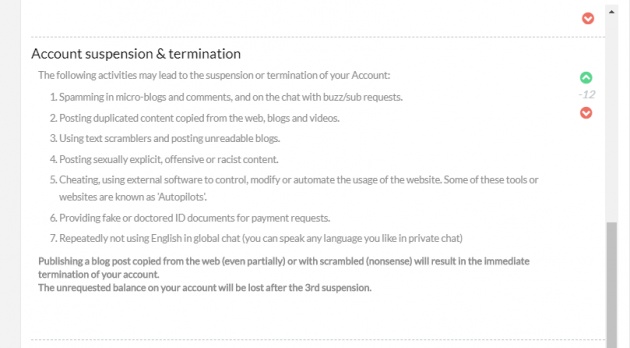 Image credit: screenshot by @artbytes via bitlanders
Source http://www.bitlanders.com/pages/faq
(You can find this under "Account and Termination".)
Sticker Comments
Stickers are great. I love them. But most members (including me) often post only stickers on the comments. Limiting The interaction between members.

Frankly speaking, because of this, I often ignore the notifications that say:
"someone has commented on your post".
Most of the time I see only stickers.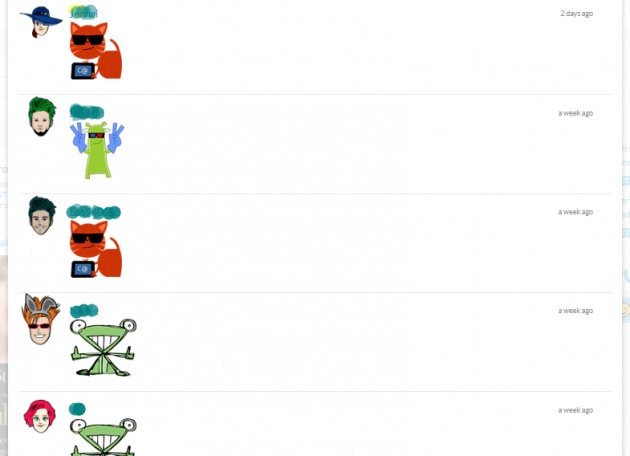 Image credit: screenshot by @artbytes via bitlanders
So what would the owner of the post say in response? I'm not saying I'm not doing it though. I'm also guilty of doing it.

On another site that I am active in, they discourage even the posting of short comments like:
"Nice!"
"Nice work!"
"Awesome!"
They require at least 20 characters comment.
This way, the readers really need to say what he/she like on the post. Also, anyone can reply on the comment itself, not just on the post. This way, an interaction between users are encouraged.
I hope bitLanders could do this also.
The Removal of the Gallery;
I don't know why the bitLanders administrators disabled the posting of galleries. But I remember one member posted a number of different images containing the same message. I saw no other posts from other users but his. So I unsubscribed instantly.
But having a gallery is great in making a quick post. I think should be some requirements though to prevent abuse. Like requiring to have at least a hundred-word text to come with the image.

Have you encountered some problems with bitLanders?
Yes. Everybody is seeing this image frequently lately.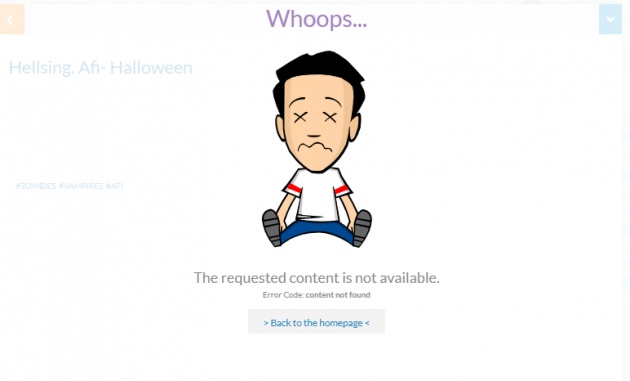 I hope this is temporary.
There was a time also that I can not save my post.
Aside from these two, the site is working smoothly.

What challenges have you encountered in bitlanders?
Submitting one blog per day is the biggest challenge. This includes the challenge of writing at least a thousand-word blog, with 10 images and two videos.

Image credit: by @artbytes via bitlanders
Lately, I have learned two write a thousand-word blog in about two to three hours. Depending on my mood and the topic actually. But it takes a few more hours to gather the images and the videos.
Getting that 5-Star rating. I only got at least three 5-Star blogs so far. It's very challenging to get a consistent 5-star rating.

What are your best experiences in bitlanders?
Getting the first Five-Star rating is the best experience so far. I thought, I finally got it. But as I have mentioned above, it is very challenging to get a consistent 5-star blog.
Finding out my niche. Niches actually. I have so many things in mind. So many ideas that I wanted to share. But the ratings that I got on my blog posts here suggest where I am really good at.
My first five star was:

Do You Know How Much You Will Need When You Retire?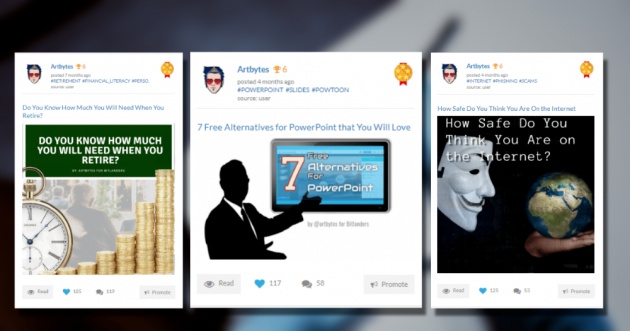 Followed by:
How Safe Do You Think You Are on The Internet?
and
7 Free Alternatives to PowerPoint That You Will Love
So far the topics that I am really good at is IT related. This is in line with my profession actually. Then Personal Finance. Perhaps this is due to the training that I got as a personal finance advisor.
How much have you earned so far?
At the time of writing, my all-time total is 531.089 gBM which is equivalent to US$ 531.09. Deduct the amount I spent to buy the gems and the Tiara, which is about a hundred dollars. So probably I have withdrawn about $400. Minus the PayPal fees.

What are your goals in bitLanders?
I wanted to start earning at least $5.00 a day before the end of this month. If I get to the top then that's a bonus.
Currently, I am earning about $2.50 a day. and I have posted only about two blogs per week. If I post more quality contents, I can reach my goal.

Any parting words?
Bitlanders is a fantastic site. The admins are very active. I guess that's the reason they lasted more than 9 years as a revenue sharing site.
If you love to write and want to earn from it, bitLanders is a great site to start with.
A great site to learn and earn online.
Bitlanders is a great site if you want to earn online. It's not that big but earning 5 to 10 dollars a day from blogging is good enough to supplement your other source of income.

Besides, there are lots of good articles that you can learn from. Thus you can learn and earn at the same time.
I am going to stay active on this site as long as I can.
Thanks to the friends I met here, and thanks to admin of bitLanders.
Thanks For Reading
Related Posts:

Greetings Bitlanders! I Come in Peace
My First 60 Days in Bitlanders
Blogging with Less than $200 Equipment
John Reynold Loberiza (a.k.a @artbytes) is a freelance graphic artist, web developer, and blogger. He is also a licensed Financial Adviser under Insular Life.
The content of this blog post is the author's original work. Proper credit is always given to the respective sources of information and images. Please feel free to check out my other blog posts: http://www.bitlanders.com/Artbytes/blog_post
If you have any reactions or inquiries regarding the subject of this post, please write it in the comment or send the author a private message.
For more information or questions you can also:

follow me on Twitter: https://www.twitter.com/jrlcentral
or email me at jrlcreativeideas@gmail.com
Join Bitlanders

If are not a member of Bitlanders yet and you are a content creator- a writer, blogger, photographer, an artist or a hobbyist, you can earn from your creations (blog posts, photos, artworks, or videos) by uploading them in Bitlanders.
You can join Bitlanders by clicking THIS LINK.