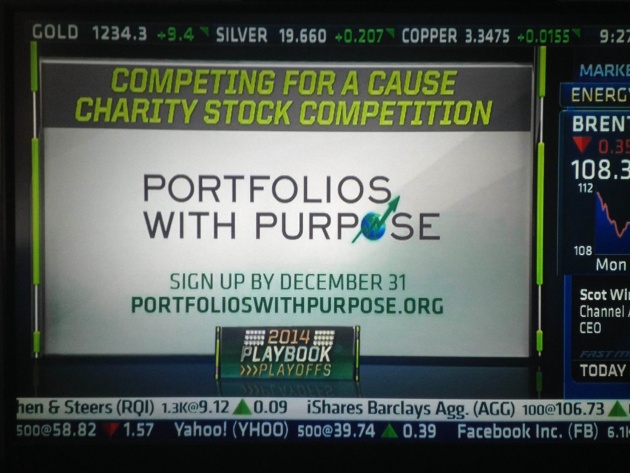 Investment professionals are known for their competitive approach to business. But that doesn't mean they can't compete for a good cause, too. About to launch its third annual contest, Portfolios with Purpose (PwP) engages financial investment leaders in an annual mock stock selection competition, with 100% of the proceeds going to charity. This year, I am playing for our Women's Annex Foundation: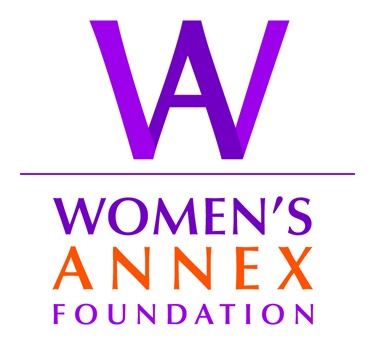 Here is a video interview with Portfolios with Purpose Founder Stacey Asher:
Every January, investment professionals choose five stocks (long or short positions), then select a non-profit organization to compete for. Over the course of the trading year, capital gains are tabulated on the PwP leaderboard, ultimately arriving at nine total winners —three from each "class" of investors. The Master Class requires a $10,000 entry fee; the Professional Class a $1,000 entry fee; and the Novice Class, a $100 entry fee.
At the end of the competition, the pool of entry fees are distributed to the selected charities. The winners of the 2013 competition are scheduled to be announced on CNBC on December 19 —registration for the 2014 competition is open through December 20.
Portfolios with Purpose is a hallmark example of the sustainable philanthropy model that we utilize through our own film distribution network and its partners to bring the economy of Afghanistan into the digital age and empower students in Central Asia. In fact, PwP players can even choose to play for the Women's Annex Foundation, Inc., whose 501(c)(3) tax-exempt status was recently approved.
Similar to our model, PwP leverages the resources and expertise of financial professionals, extending their influence into the charities and non-profits working to help the world's less fortunate.
In its two years to-date, PwP has netted great results for charities, and 2014 is poised to be its biggest year ever. The 2013 contest drew over 400 players from 8 countries, over a 400 percent increase from its inaugural competition.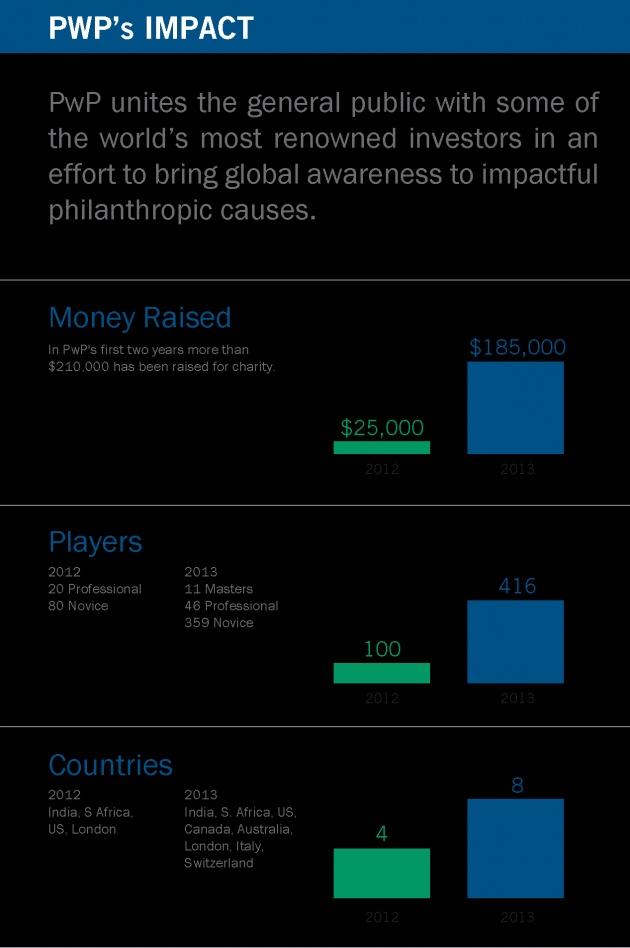 And in addition to the $185,000 the contest has raised in 2013 so far, PwP also benefits its players —it is a 501(c)(3) non-profit institution, and all entry fees are tax deductible. There is also an awards party for all players at the conclusion of the competition.
Here at Film Annex, we love seeing innovative forms of philanthropy that benefit all parties involved. Portfolios with Purpose proves that competition doesn't have to be a zero-sum game; after all, beneficiaries are "winners," too.