by Jasmine Davis
When you write for a living, you see lots of cool stuff around the Internet and you learn about things you never even knew existed. For me, one of those moments happened earlier today when I was doing some research for an article. I came across Skateistan, an international non-profit educational facility that began in Kabul, Afghanistan in fall of 2009, from this Jezebel article.

The folks behind Skateistan have made it their mission to empower women in Afghanistan from a young age. 40% of the students aged 5 - 18 at Skateistan are girls. They attend classes in subjects beyond skateboarding, developing skills in multimedia, creativity, leadership and more. Here's a bit of Skateistan's origin story, from their website:

"As soon as Australian skateboarder Oliver Percovich dropped his board in Kabul in 2007, he was surrounded by the eager faces of children of all ages who wanted to be shown how to skate. Stretching out the three boards he and a former girlfriend/aidworker had brought with them, "Ollie" began dedicating himself to the creation of a small skate school in Afghanistan."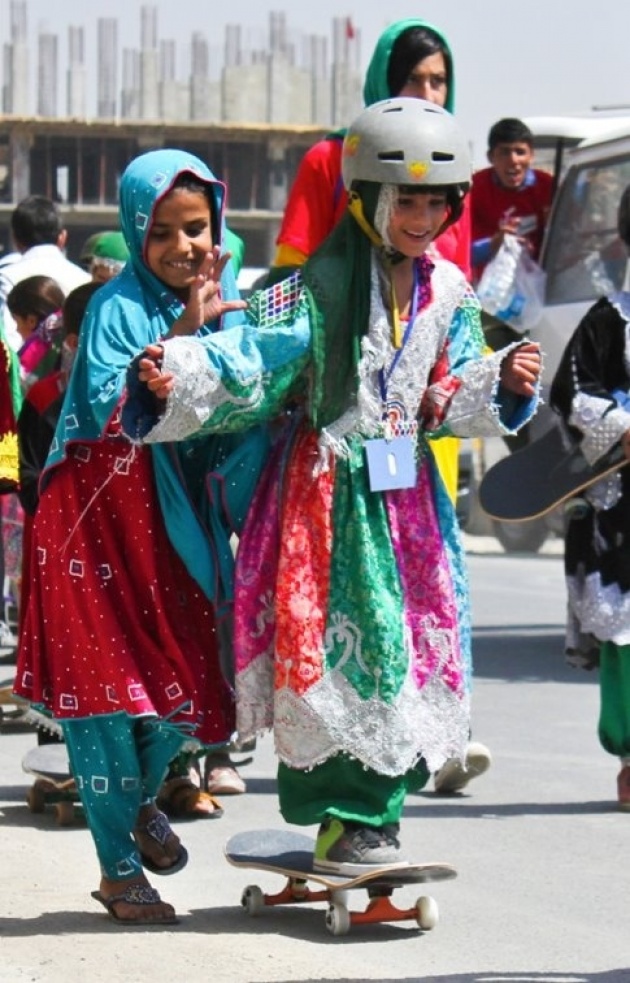 Womens rights in Afghanistan have traditionally been squelched, but Skateistan believes in using skateboarding as a tool for female empowerment. The school upholds tenants like equality, respect and trust. Bringing Afghan girls together and teaching them amazing skills, in fact, reminds me of one of my favorite projects.

Giving Afghanistan women education is a great way to provide female empowerment. Education in useful and modern skills is even better. That's one of the many reasons I love the Afghan Development Project. They, much like Skateistan, empower women in Afghanistan through education. In the case of the Afghan Development Project, they do it through technology. Wired computer classrooms bring Afghan girls and boys one step closer to gaining the technological education they'll need to compete in today's global marketplace.


A sure step to female empowerment is education. Whether it's learning to skateboard or gaining social media skills, educating women in Afghanistan gives women there an opportunity to thrive. Education fosters equality among and respect for Afghan girls as they grow up - no matter what skills they're learning.