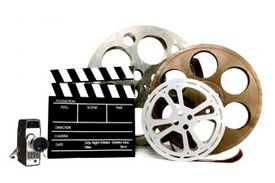 Choosing a movie can be difficult--you have to choose between various genres, filmmakers, actors, themes and more. However, Film Annex recently passed a new milestone that's going to make it easier to find the right film for you. That's right, over 42,000 movies have been uploaded to Film Annex, all thanks to users like you!
Now it is time to make money via Film Annex! See the BuzzScore video and #SocialMediaThatPays explanation HERE.
And follow me at Film Annex as I explain how to make money and use the Film Annex platform.
Whether you're looking for a hard-hitting documentary about global warming or an old-school animated Betty Boop classic, we've got 'em. 42,000 videos, mainly user-submitted, means that you'll not only find something you want to watch, but it's likely to be totally original--something you won't find on other video sites. Every person who registers for Film Annex has the ability to curate their own WebTV channel from among these 42,000 movies, creating totally personalized collections of videos and films. If you're interested in curating films (and making money online from your WebTV!) you can get started here.
Film Annex is proud to bring you original content from users just like you. Not only do we give professional filmmakers a platform for distributing their work, we also help them get paid for what they love to do through advertising revenue. Each time one of these 42,000 films is viewed, the filmmaker receives part of that money to put toward financing their work. We're excited to have passed this landmark and can't wait to see what the future holds. If you're a filmmaker, help us get to 50,000 videos by submitting your film today and make money with your BuzzScore!