Video Credits: Jason Whaling via YouTube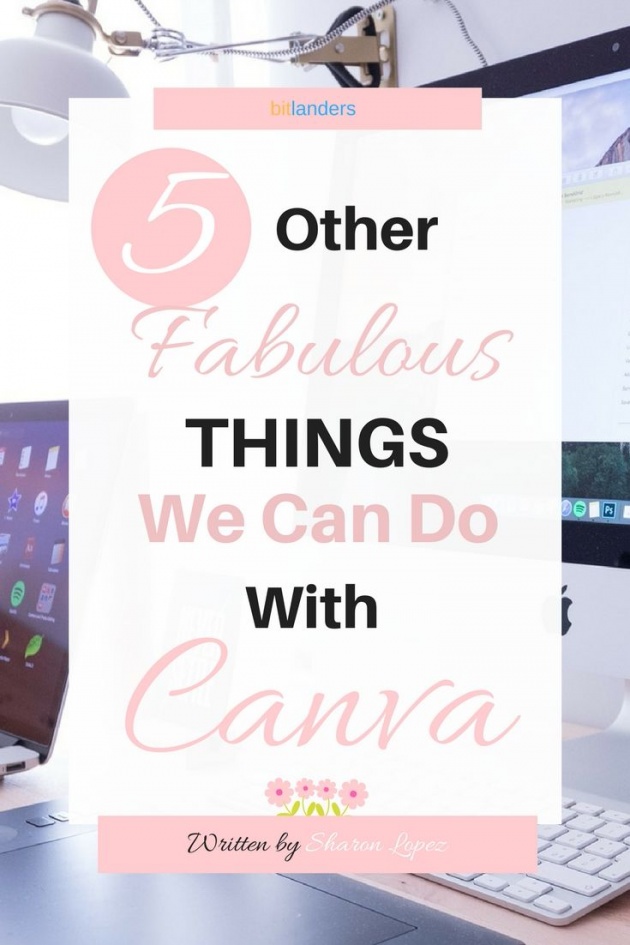 For a short time that I have been using Canva for my blog graphic designs, I can say that I truly enjoy using this wonderful program. If you would notice, Almost all of the blog graphics I am using as cover images for my blog posts here in Bitlanders were created using Canva. That is how addicted I am to this program. Isn't it amazing that even though we don't have a formal background in design, we could create awesome graphics that we can be used for our online work? And the good thing about it is we can have it for free.
Aside from using it for my Bitlanders' blog posts, I am also using Canva for my own blogs. I couldn't be thankful enough for all the knowledge I am learning every day from working online. Yes, there are numerous skills and endless learnings that keep on pouring in as the passing of time. Continuous reading and searching for answers will definitely give us more than what we are hoping for.
If you haven't started with Canva yet, I would suggest that you tried it out and start utilizing the program's amazing benefits.
Why I Love Canva?
Related Post: How to Create Awesome Blog Graphics Using Canva
One of the reasons why I am using Canva for my blog graphics is because it is easy to use and the designs are amazingly beautiful! When I discovered that vertical images would automatically become the cover photo for my Bitlanders' blog posts, I started experimenting with the different graphics to complement the topic. That was the time when I started learning the basic of using Canva. Since then, I fell in love with this design application.
Almost all of my blog graphics are designed using Canva. I also make Facebook pages and calendar templates. Likewise, I recently created Board Cover for my Pinterest account. I am currently in the process of building my Pinterest account.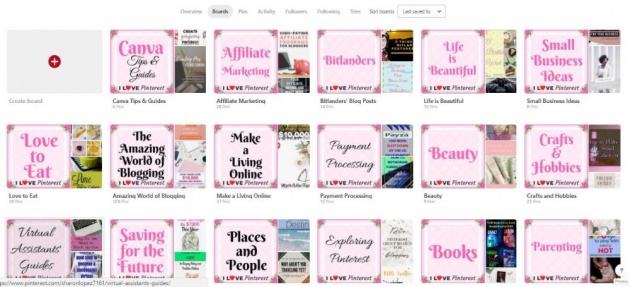 Image Credits: Sharon Lopez via Pixabay
'My Pinterest Boards.'
But did you know that aside from creating blog graphics there are other stupendous things that we can do with Canva?
Here they are:
(1) Resume
No need to worry yourself about creating a resume for your job application. Canva has it all set up for you. You can choose from a wide selection of templates which are mostly free. Change the details, attach photo, download, and print. The employer will surely be impressed of your resume.
You can easily create a resume by opening your Canva account and choose 'Resume' from the designs under Documents.

Image Credits: Sharon Lopez via Bitlanders
You can choose from the ready-to-use templates from the left panel of the editor page.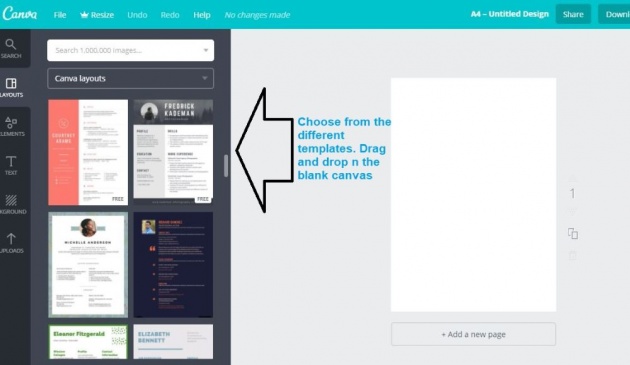 Image Credits Sharon Lopez via Bitlanders
You can easily edit the page by replacing that current data with your own information. Upon completing the form, you may now print it.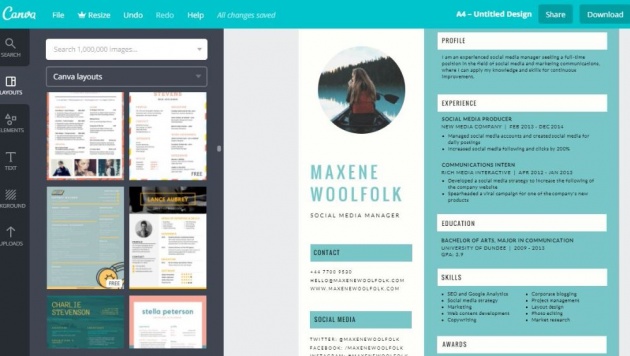 Image Credits: Sharon Lopez via Bitlanders
(2) Brochure
Three-fold brochure templates will make it easier for you to create a brochure for any occasion. You can choose from different designs or you can create your own design.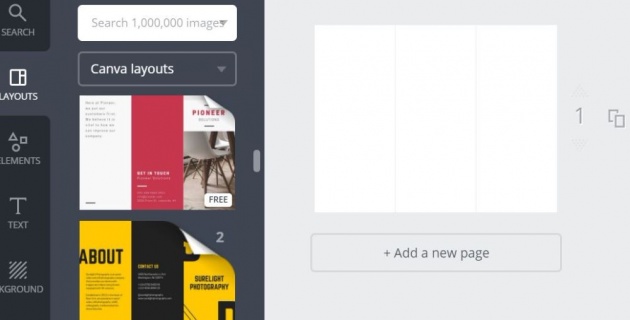 (3) Photo Collage
There are different templates for photo collage projects that you can use. The process is simple because of the ready-made templates that is available.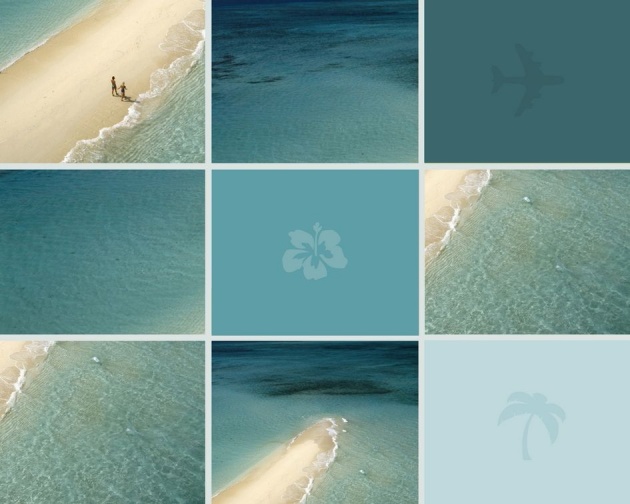 Image Credits: Sharon Lopez via Bitlanders
(4) Quotes
I love creating designs for quotes. I would usually use some of the ones I created for Facebook posting and others on my site. Here is a sample of the quotes that I made myself. I am planning to have those quotations printed and I could probably give those to some of my close friends.
Image Credits: Sharon Lopez via Sharon S Lopez
Creating one is easy with Canva. You can choose from the different designs on the site or you can set your own size. You can use your own photo or you can use the templates from the site.
(5) eBook
Image Credits: Javier Rodriguez via Pixabay
If you are planning to create an ebook and sell it on your blog, you can make it in Canva. You may choose between the 16x9 presentation and the 8.5x11 presentation which are perfect for mobile. You may also use magazine template.
Creating an Ebook may be a daunting task but once you get used to it, it would be easier for you create the ebook that you want.
But if you are creating a Kindle ebook, this may not work.
Additionally, the free version of Canva allows only 30 pages. So if you doing a larger ebook, say 90 pages, you will need to create 3 ebooks and upload it to a third party site in order to combine it into one ebook. However, on the paid version, you can have it for an unlimited number of pages.
Here is the amount you need to pay in case you decided to avail of the Canva for Work. Here is how much you will need to pay: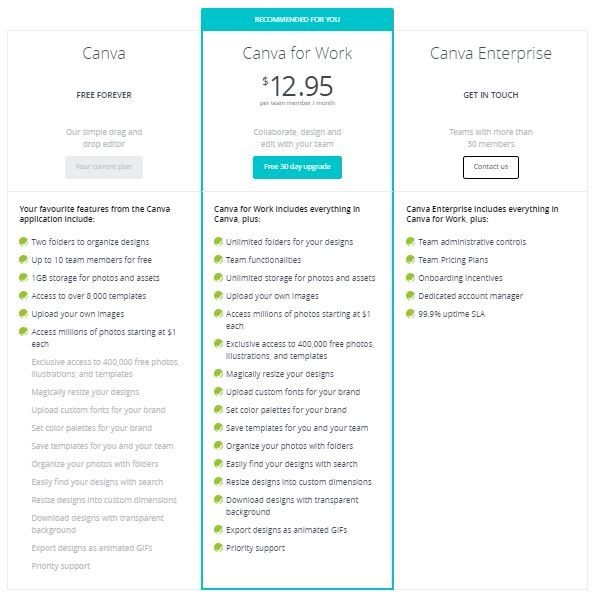 Image Credits: Sharon Lopez via Bitlanders
Though you can use the site for free forever.
Here is another video which could serve as a guide on how to create a trifold brochure. Enjoy watching!
Video Credits: Gretchen Smith via YouTube
Conclusion:
Canva is a super tool for designing. We can use it for free but if we want to make use of other features such as creating a GIF or even video, we can opt to upgrade our account.
Meanwhile, here is a Querlo Chat for you...
___oOo___oOo___oOo___
Written for Bitlanders
by Sharon Lopez
Thank you for reading!
Here is the link to my BLOGS where you could find more quality blog posts.
Sharon Lopez is the owner of Online Working Solution and Sharon S Lopez
You may visit me on
Facebook, Twitter, Pinterest and LinkedIn
///////////////////////////////////////////////////////////////////////////////////////////////////////////////////////////
Would you like to earn from sharing your ideas, videos, and photos? Join us in Bitlanders!
///////////////////////////////////////////////////////////////////////////////////////////////////////////////////////////
DISCLAIMER: The views and opinions expressed in this blog post are that of the author and does not in any way represent the agency or department she currently belongs.
ADDITIONAL NOTE: The sites mentioned in this post are for information purposes only and links are provided for easy access. The author does not receive any remuneration from the said companies or sites.