20th Century Fox has just uploaded this new poster for their upcoming summer film Dawn of the Planet of the Apes, featuring Caesar holding a baby ape that might be his own. Check it out!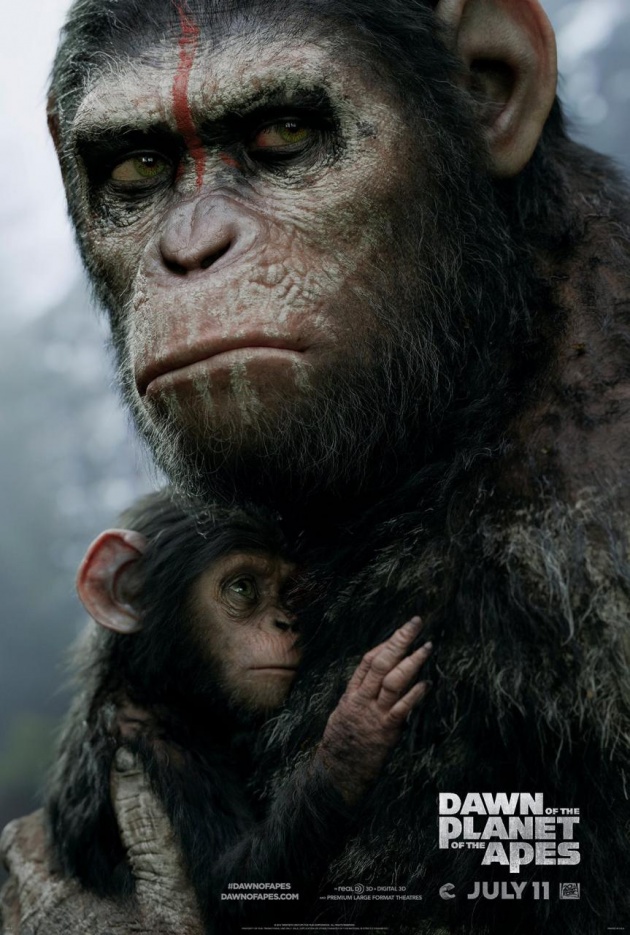 Synopsis

The growing nation of genetically evolved apes led by Caesar is threatened by a group of human survivors of the deadly virus unleashed a decade earlier. They reach a fragile peace, but it doesn't last for long, as both sides are brought to the brink of a war that will determine who will become Earth's dominant species.

Directed by Matt Reeves and starring Andy Serkis, Jason Clarke, Gary Oldman, Keri Russell, Toby Kebbell, Kodi Smit-McPhee, and Judy Greer, Dawn of the Planet of the Apes will open in U.S. cinemas on July the 11th.
Follow Maumau Web TV on facebook and twitter!