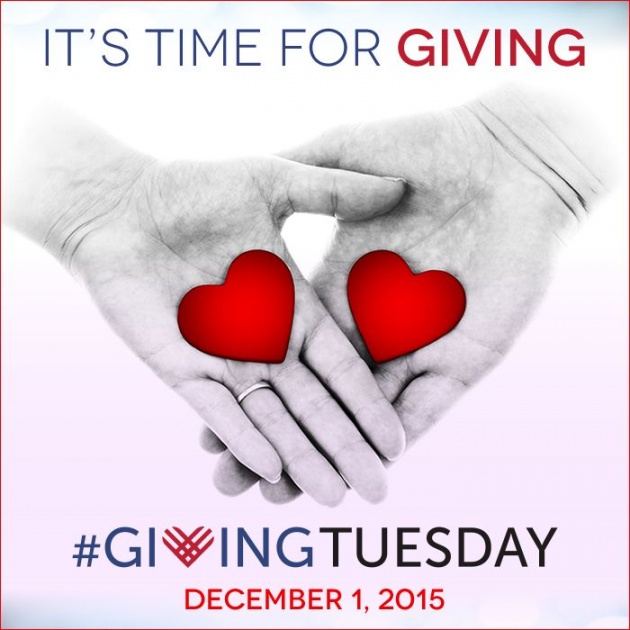 Image source: http://www.givingtuesday.org/logos/
#GivingTuesday
Giving Tuesday is a day of celebration that is all about "GIVING". It is the Tuesday after the celebration of the Thanksgiving in the United States. It was first started in the US in 2012 by the 92nd Street Y. Giving Tuesday was a response to Black Friday and Cyber Monday which is the beginning of Christmas shopping season in the US. The movement Giving Tuesday is built to create a national holiday of giving at the beginning of Christmas season.
Now Giving Tuesday or #GivingTuesday becomes a global day celebration of giving. On December 1, 2015 is #GivingTuesday a celebration of giving back. Everyone is encouraged to do a simple idea of giving. Giving and sharing comes from the heart, it doesn't ask a huge amount of money from our pockets for us to be able to give to someone else or to give back. We can give in our own little way in our family, community or in any organization that we belong. We can give by giving our time, helping and donating as long as it comes from our hearts.

To know more about #GivingTuesday, kindly visit their site >>> http://www.givingtuesday.org/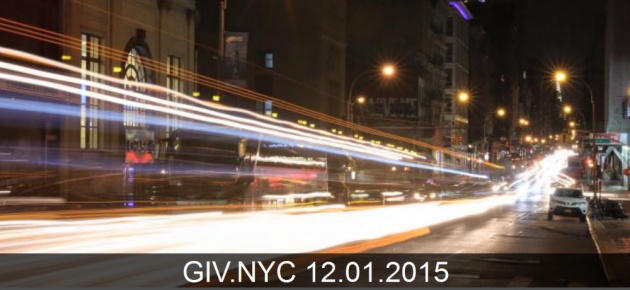 Image source: https://givkwik.com/nyc
GIV.NYC 12.01.2015
GIV.NYC is an event that will be held in New York on December 1 which is the global celebration of giving, Giving Tuesday. GIV.NYC is powered by givkwik which is a purpose-driven software company whose mission is to connect companies, causes, and communities.
GIV.NYC is an event where communities, causes and companies will gather for a night of making connections and for the chosen causes a chance to win $10, 000 and more!
There are 25 causes to choose and favorite from. These are the causes that tackles big issues in New York City. New York is considered as the most populous city in the United States. New York is also the leading entrance for legal immigration in the US, thus making the city populated.
These causes are various nonprofit organizations that are helping the community and each have a different goal and mission in helping the people and the community of New York and they also spread philanthropy in developing countries.
On the night of December 1 the top ten causes that got the most number of votes or the most-favorited causes will be presented to the live audience for a chance to win $10, 000 and more that can help their organization.
To know more about GIV.NYC and to vote for your favorite charity you can visit their website

Below are the lists of 25 Causes that you can choose from and to help through clicking favorite.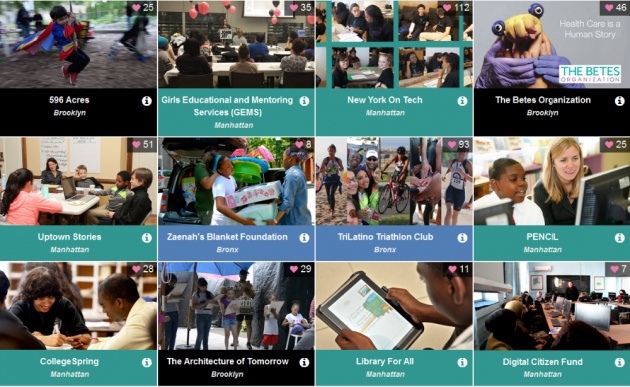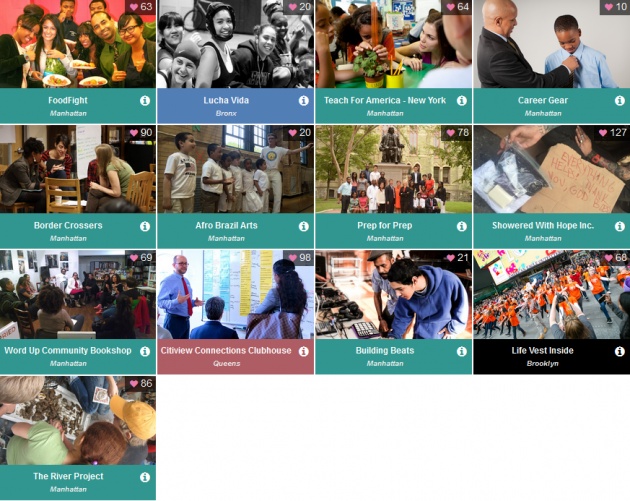 4 Causes that I favorited
Here in Bitlanders aside from earning through socializing and posting content, we also get to share and donate to Bitcharities of our choice. Each time we earn from reward, buy something in the shop we are helping a charity, through micro donations. And if we are generous we can also donate to the lists of nonprofit organizations on Bitcharities. This part of a simple act of giving is what make Bitlanders different from rest social media site. I am grateful that Bitlanders gave us a chance to see the world of various nonprofit organization and write the topic regarding GIV.NYC.
Here are the Causes or nonprofit that I favorited that while doing this blog, I learned more about the different nonprofit organization, I became more aware of what kind of organization they are.

Since there is no limit on the number of causes to favorite and there are 25 of them that are all making a great impact on their community and spreading their mission to other developing countries. I am rooting for 4 nonprofit organizations that had an impact to me while I am watching their videos, reading and learning about them.
FoodFight
Food is important to man and eating the right and healthy food is important as well. Our health plays a bigger role in achieving our dreams and how we can be a productive member of the society. Food Fights goal is to "revolutionize the way people eat and think about food".
To learn more about Food Fight visit their website at http://www.foodfight.org/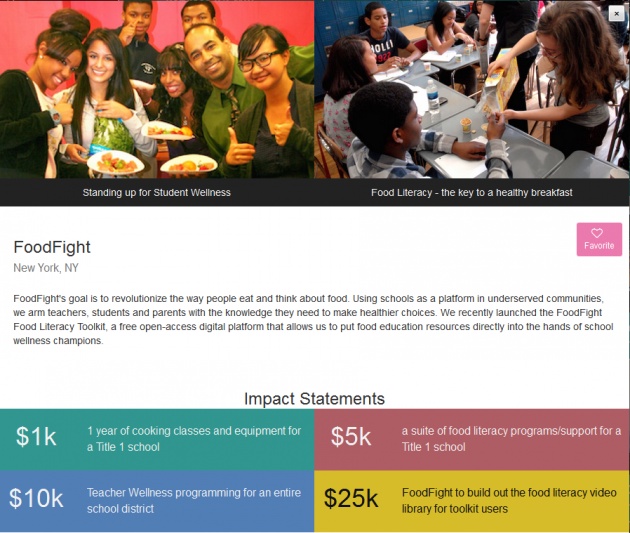 Library For All
Right to have proper education is important for a child to have. Learning to read, write and have ambition for a better future someday. And yet many don't have this kind of human rights. Many of the developing countries still don't have access to educational materials such books. Library For All's mission is "making knowledge accessible to every person on the planet through our digital library".
To learn more about Library For All, visit their website at http://www.libraryforall.org/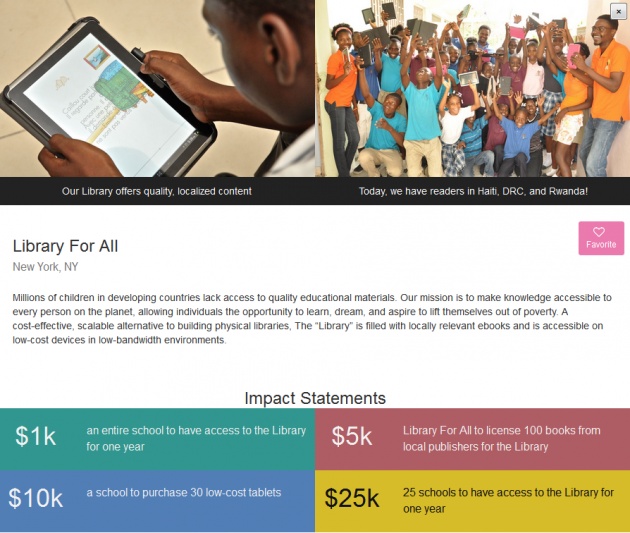 Border Crossers
Racism still plays a major issue in our world, particularly in a multicultural society. Border Crossers mission is "to train and equip educators to be leaders of racial justice in their schools and communities".
To learn more about Border Crossers, visit their org at http://www.bordercrossers.org/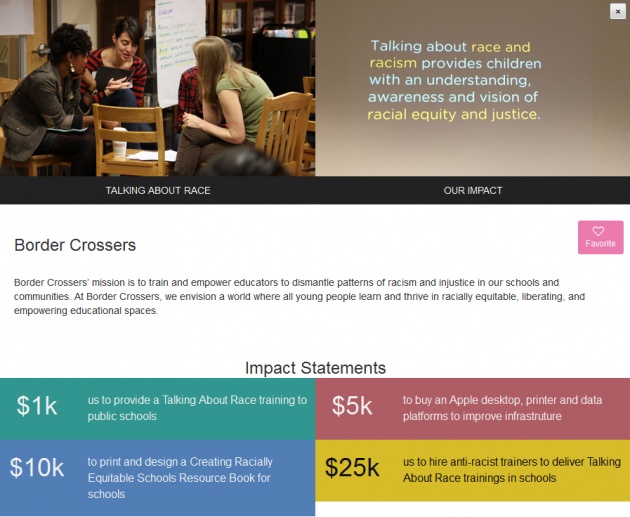 Life Vest Inside
Wouldn't be amazing if everyone of us spread kindness in our little way. That every time we do an act of kindness for someone, that someone will do it to others as well. Spreading kindness that what Life Vest Inside is all about. Spreading change and kindness through their annual worldwide dance for kindness. Life Vest Inside mission is "to empower and unite the world with kindness".
To learn more about Life Vest Inside visit their org at http://www.lifevestinside.com/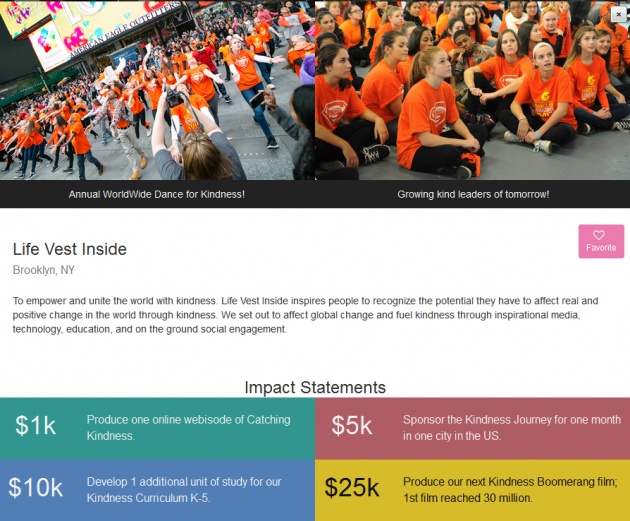 Thank you for reading!!!