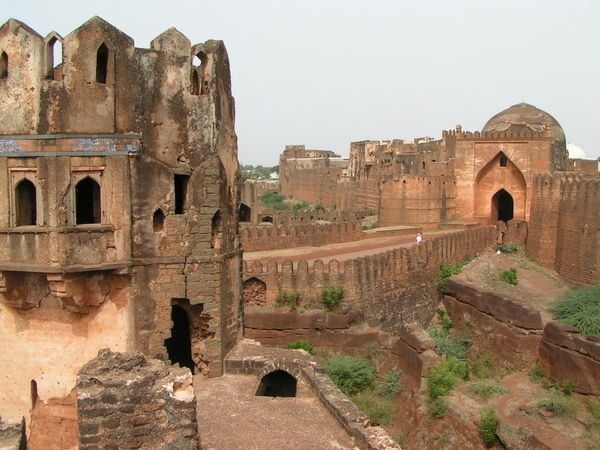 Totally excited to be with my cousin who had come all the way from Kolkata to Hyderabad. She was quite reluctant to visit the usual side-seeing of Hyderabad as this is her third visit to the City of pearls. To make her stay more fun we planned a short trip to Bidar a small town in Karnataka that can be covered in a single day.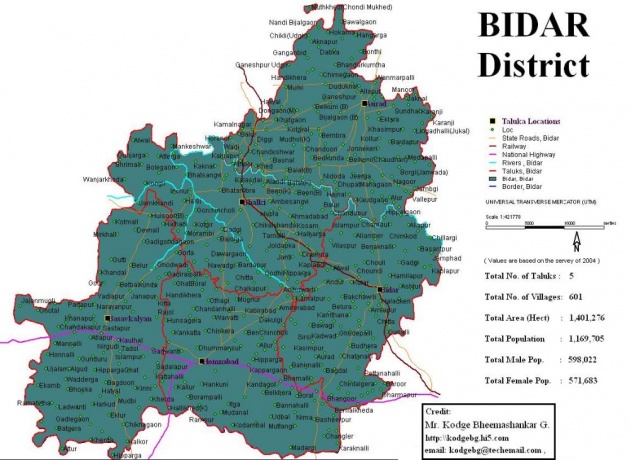 We took our bags accompanying us with some dry food on the way started quite early in the morning to reach the town 130 kilometer off.
The old city greeted us, as we entered the old fort gate on the right. Travelling straight confronted us with the distinctive clock tower. Our first stop was the remains of the Mohamad Gawan Madrasa , an ancient theological college built in 1472 by Gawan, a Persian exile and scholar of the Bahmani court, this was one of the greatest centers of Islamic learning of its time, attracting students from all over. It's a huge two storied building with most of the parts worn out due to time. The remains of this temple of learning will definitely keep your eyes set to admire the beautiful colour combination of light and dark blue stones in one of its Minar that still remains intact with its previous glory.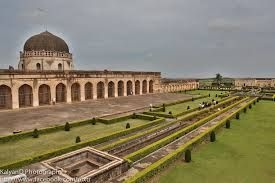 The next destination was Bidar Fort another kilometer drive. We crossed two fort gates with the usual concepts of a fort structure leading us to a huge complex of amazing and remarkable architectural marhals especially the Rangeen Mahal which took our breath away. The interiors decorated with wood and stone carvings. The Solah Khamba mosque, you can literary count the columns painted white gave a very smoothing peaceful touch. We learnt this mosque was only meant for the ladies to pray. The museum inside looked interesting with old ammunitions displayed, paintings, sculptures, door lock so big you need a handful of people to handle them.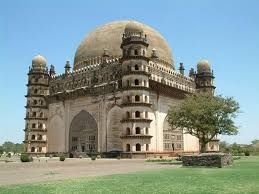 This lovely trip really refreshed our regular office engagements with a little out of the box tripping trapeze.