Video credits: Maria Wilma Jubilo via Youtube
Since 1995, Davao Metro Shuttle traverses the Davao Region with routes from Davao to Tagum, New Bataan, Monkayo, Digos, Bansalan, Malita and Laak. Our 170 buses are air-conditioned and non-airconditioned ranging from 18 to 58 seaters. We have 600 employees ensuring that passengers are given a Maayong Pagsakay experience.

Credits: davaometroshuttle.com
Before I rode in the bus, even when that time when I was still planning on going back to Davao, I have always dreamt of riding in the Davao Metro Shuttle. Because I have heard, it is very nice to ride in that bus. But with my first trip, my view about the Davao Metro Shuttle changed.
Image credits: picssr.com
Well, let me start about the good points first. And what I liked about riding in the Davao Metro Shuttle.
>> THERE ARE CHARGERS!
Who would have imagined that one day, an ordinary bus can have USB plugs that you can use to plug in your phones to charge in each seat? This itself reminds me that time have changed. The technology is fast evolving. From cellphones, Tv's, appliances, and now, even with the BUSES! Just WOW! I was really amazed by it! And with the thought of it having chargers, that caught my attention because every time I travel to and from Davao, I always have dead battery problems and I need my phone that much because I have a very protective boyfriend that even if he is in the opposite side of the world, he is still there to make sure I am safe. He is actually tracking me using the GPS of the phone so if the phone is dead, he won't be able to track me and he'd start worrying that is why the thought of having chargers in the bus really interest me that much!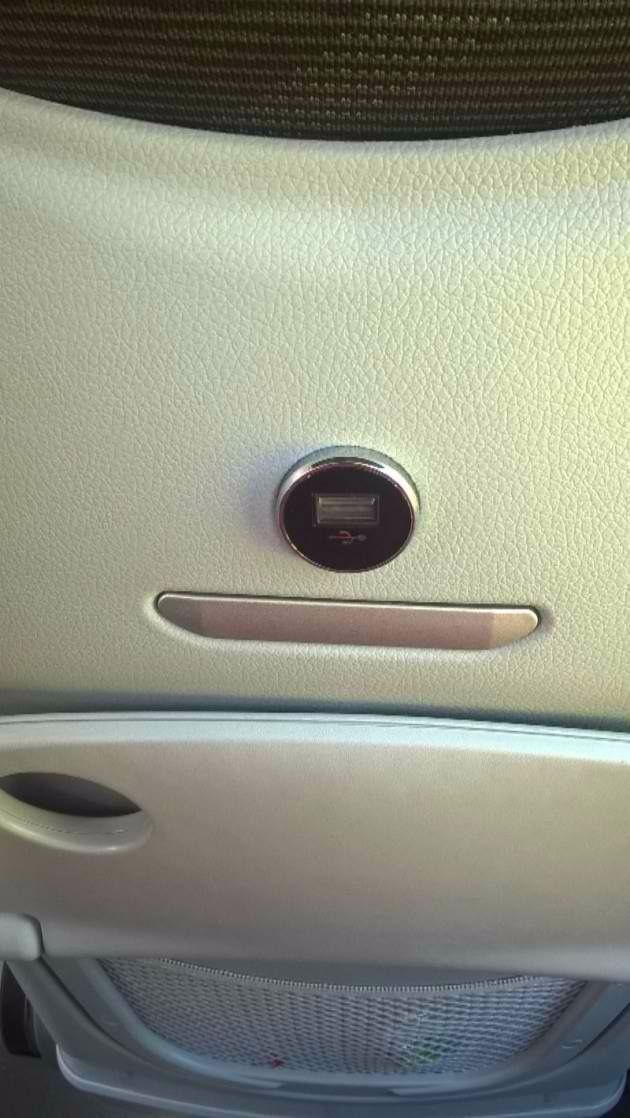 This is what the USB plug looks like :)
Image credits: Pumpkin642016 via Bitlanders
When I rode in the bus and was comfortable in my seat, I saw there is really a USB plug. And I was like,
"OH WOW! This is heaven!"
>> FULLY AIR-CONDITIONED
Image credits: picssr.com
Comparing it with the regular buses, I can say, the Air-condition in the Davao Metro Shuttle works best! It is really cool inside. Very perfect for a hot afternoon and for comfortability in a long trip. But there are also some kind of Davao Metro Shuttles that doesn't have air-condition.
>> NEAT AND CLEAN
Image credits: silaabdabaw.wordpress.com
The seats are neat, the arrangement inside looks just so neat and it looks more professional. I even thought that the fair would be more expensive than the regular buses because in the Davao Metro Shuttle, you can feel that you are really pampered.
Image credits: www.flickr.com
>> THE DRIVER AND THE ASSISTANT
Image credits: philippines.pierremm.com
The crew in the bus are nice. I have a lot of things that I brought with me and I am very thankful that they helped me whole-heartedly. They even let me go in and said that they will just be the one who will be taking care of my baggage. And, also, of all the buses that I rode before, it was the first bus that I saw who offered cellophanes to those who feel nauseous, so they can use it in case they will vomit. Sounds nice, isn't it?
Image credits: www.flickr.com
Overall, if you are going to ask me, the bus is indeed nice. The only thing that really bothered me was my motion sickness. The bus is running very fast (which is good to lessen the time for travelling) but for me, it is not good. The first hour of my ride was okay but like 2 hours after, I started feeling weird. I was eating candy trying to ease the weird feeling. And thank goodness! The bus stopped for a while in an eatery, so we can eat lunch. I don't really feel like eating so I just bought cup noodles and ate it because every time I feel weird like that in travelling, I would love to have some soup. It was perfect. It soothes the weird feeling I have for a little bit.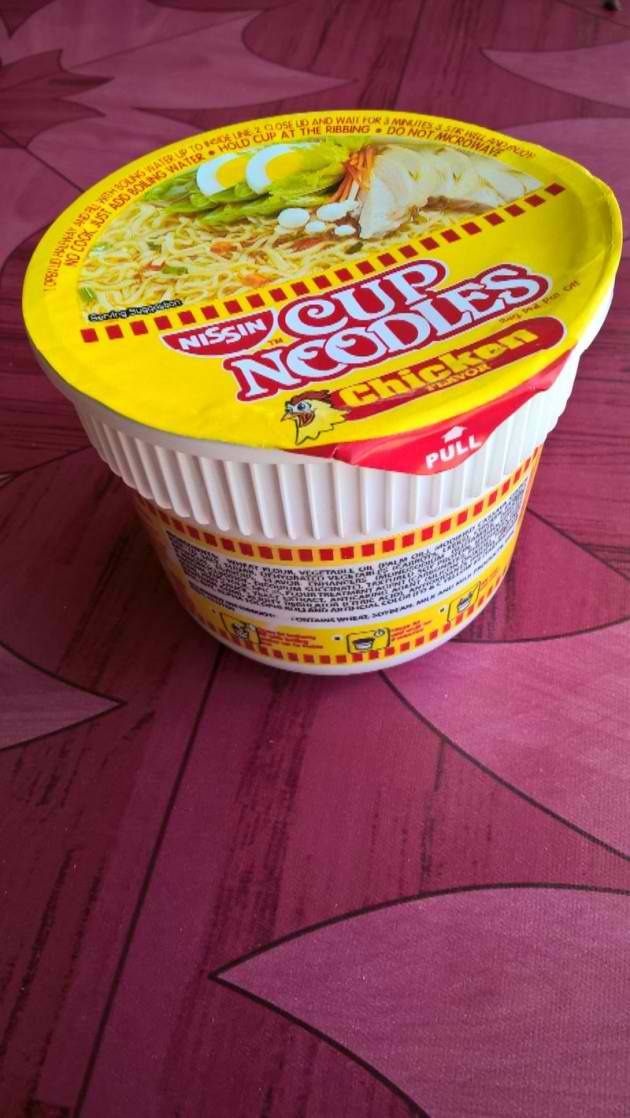 This is the image of the cup noodles I ate :D
Image credits: Pumpkin642016 via BitLanders
But when we got back on the road, there, it started again! A lot of the passengers are vomiting that is what triggered me. (Excuse me to those who are eating while checking out my blog) I was feeling really weird already and I can't handle it anymore. I tried to call and ask for cellophane but, it's already too late. For the first time in my hundred times of travelling back and forth to Davao, I vomited. :/ That sucks! But, oh well, at least it is over now. :)
That feeling relieved moment. LOL! :D
Image credits: mequilibrium via mequilibrium.com
I told my boyfriend about it and he is all like,
"How are we going to go places when you come here? I wonder what causes that and how to stop that."
He really got worried because you know, in the US, they always use cars with air-conditioner to go around places. The answer to his question, I am not sure about. Well I guess, I just have to cross the bridge when I get there. :D
Image credits: www.alamy.com
And with that trip, now I am scared to ride in a Davao Metro Shuttle again. I don't know if I will still have an interest to ride there again. Or maybe I would. But I will make sure to take Bonamin before I ride. :D
Video credits: Kevin Nebria via Youtube
Do you also have motion sickness? How did you deal with it?