Video Credits: IBM Watson via YouTube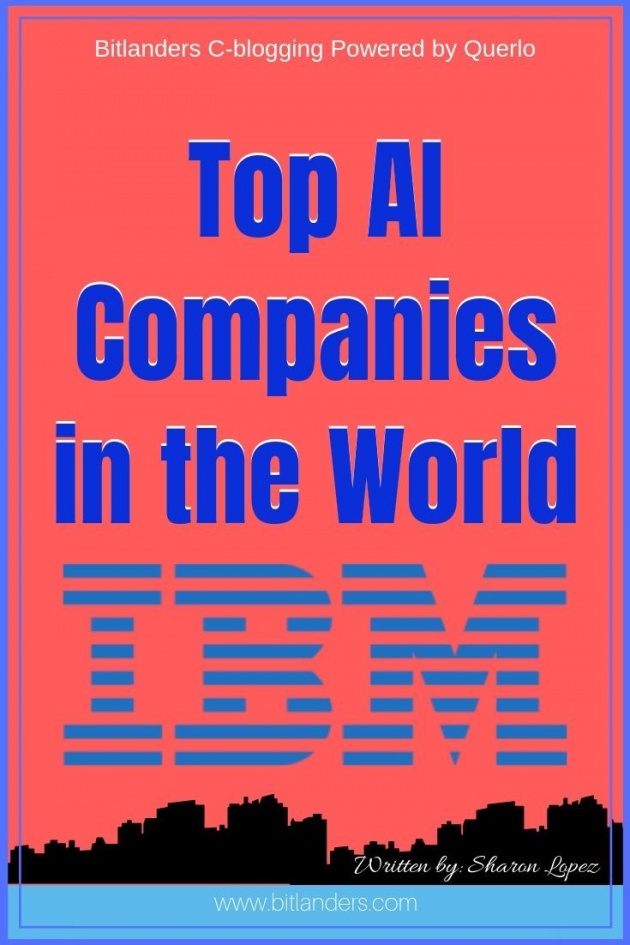 Image Credits: Sharon Lopez via Bitlanders
International Business Machines Corporation (IBM) is an American multinational information technology company with headquarter in Armonk, New York. IBM is operating in 170 countries worldwide and currently has more than 350,600 employees. The company is being considered as one of the top 10 AI companies in the world by Technavio Blog, Vianinsider, Datamation, and other online sites doing extensive reviews on this field.
Artificial Intelligence is a hot topic in the scientific field and is receiving enormous attention from the business industry. Research and Market released a report predicting the global artificial intelligence (AI) market to grow with a Compound Annual Growth Rate (CAGR) of 50% over the forecast period from 2018-2024 (source).
AI is driving significant investment from giant firms and venture capital firms focusing on academic research and startups. As a result, job openings across a multitude of sectors is also rising giving more opportunities to job seekers across the globe.
I have started this series of blogs giving major focus on the top AI companies in the world and what we will be discussing today would be about IBM. This is my fourth blog post covering this topic. If you missed the previous posts, you may visit my Bitlanders' Blogs to get more access to my previous blog post.
THE IBM COMPANY
IBM is the largest computer company in the world, known as 'BIG BLUE'. It was incorporated on June 16, 1911, as the Computing-Tabulating-Recording Company in a consolidation of three smaller companies that made punch-card tabulators and other office products. It was on February 14, 1924, when CTR's name was changed to International Machines Corporation or IBM.
The company's first large contract was to provide tabulating equipment for the tabulation and analysis of the 1890 US census.
SOME INTERESTING IBM PRODUCTS
FLOPPY DISK
Can you name a product that is produced by IBM? Well, for me, when I heard IBM, the first thing that would come into my mind is the floppy disk. Are you familiar with this product? Or, were you able to use it?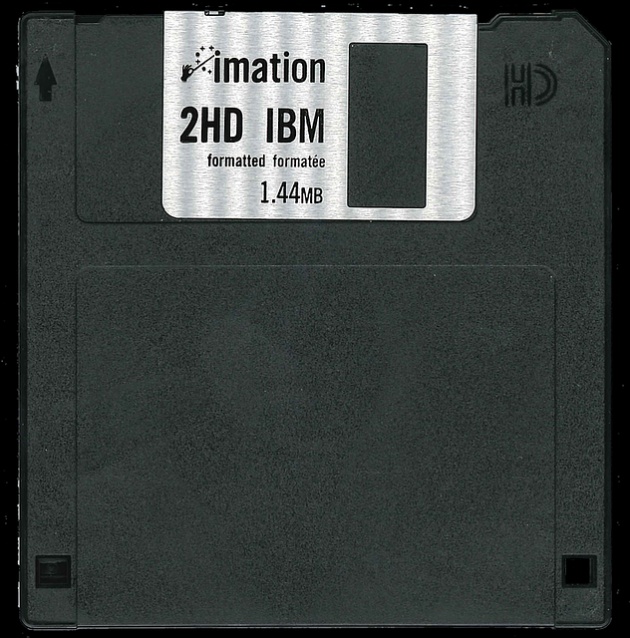 Image Credits: Pixel Perfect via Pixabay
Based on some article I found online, there were 3 sizes of floppy disks that were introduced in the market. These were the 8-inch (203 mm) media, 5 1⁄4-inch (133 mm) and 3 1⁄2 inch (90 mm) sizes. I was able to use the 3 1⁄2 inch (90 mm) size.
IBM PERSONAL COMPUTER
Well, I am not sure if you were able to see or use the IBM Personal Computer Model 5150. This product was released in 1981. This was the first IBM PC, was based on a 4.77 MHz Intel 8088 microprocessor and used Microsoft´s MS-DOS operating system. The IBM Personal Computer was using basic software, MS-DOS, or Microsoft Disk Operating System. It was the first PC to gain widespread adoption by industry and the first to revolutionize the computing business.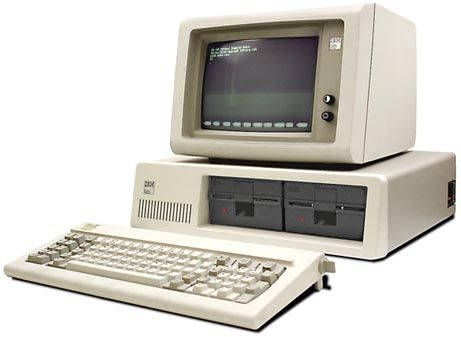 Image Credits: Oldcomputers.net
IBM has been in the business for more than a hundred years. It involves in the manufacture of computer hardware, software as well as cloud-based services, and cognitive computing products.
I have prepared this c-blog to discuss more of the products and services being offered by IBM. I hope it may help you learn more about the company.
CLICK HERE TO HAVE A FULL-SCREEN VIEW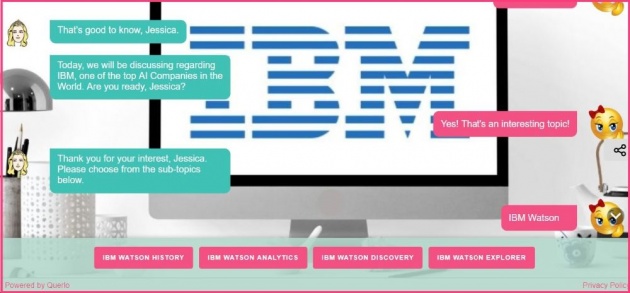 Image Credits: Querlo Screenshot of Top AI Companies in the World - IBM
Please join me as we explore the exciting development inside the company.
Thank you for reading.
You may also find the following interesting:
Top AI Companies in the World - Facebook
Top AI Companies in the World - Siemens
Top AI Companies in the World - AI Brain
Would you like to earn more from Bitlanders? Join Bitlanders AI-Themed blogging! Learn more about this from Micky-the-slanted-Salerno's post:
Important Update: BitLanders AI-themed Blogging!
★★★★★★★★★★★★★★★★★★★★★★★★★
Do you need help in creating your c-blog? Let me know and earn more from Bitlanders. You can connect with me on MY SITE and other social media accounts below.
★★★★★★★★★★★★★★★★★★★★★★★★
DISCLAIMER: The views and opinions expressed in this c-blog post are that of the author and does not in any way represent the agency or department she currently belongs.
ADDITIONAL NOTE: The sites mentioned in this post are for information purposes only and links are provided for easy access. The author does not receive any remuneration from the said companies or sites.
★_★_★_★_★
Written for Bitlanders
by ★Sharon Lopez
Date: July 10, 2019
Connect with me!
★ IDEAL CAREER IDEAS★FACEBOOK★TWITTER★PINTEREST★LINKEDIN ★
All Rights Reserved 2019