BY: Ksenniya Grisé
It is amazing to watch how men's fashion is taking the reigns over women's these years. Menswear has become a priority for many luxury and fashion brands of Europe and the U.S. since about 2012, when the growth of this market segment has first outstripped womenswear, a longtime prerogative of the fashion world, by almost a double.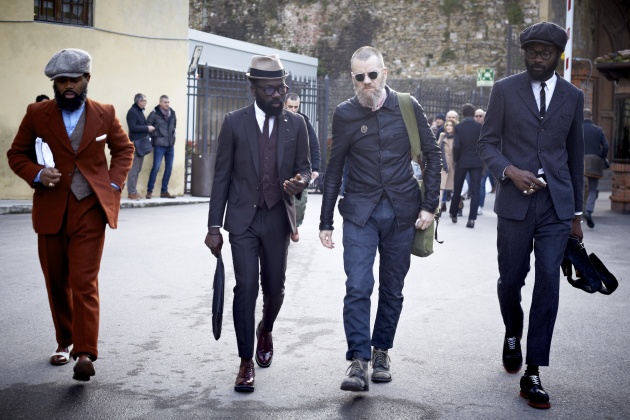 Since then we have noticed a lot of changes. First of all, fashion brands concentrated their attention on their men's lines by opening boutiques and flagship stores for men only. Established menswear brands like Brioni decided to extend and broaden their lines. London has launched its own series of men's fashion shows. Even the street style photographs are now equally divided in ratio between men's and women's shots.
This year the obsession about the menswear has continued with even more fervor.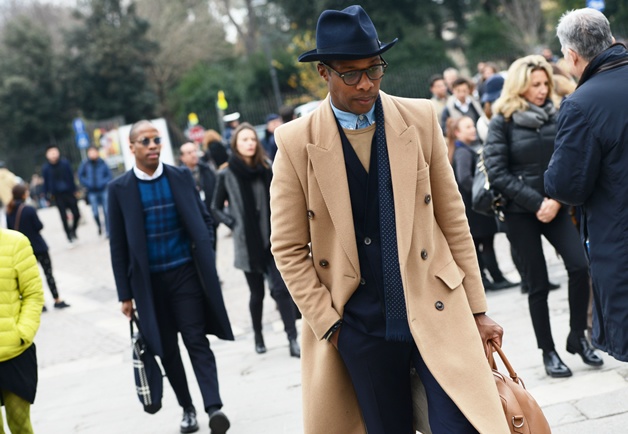 As men's fashion weeks were about to start fashion editors, journalist and buyers by tradition approved their schedules and booked tickets to London, Florence, Milan and Paris respectively. But not traditionally, this year they had to choose which event they want to see more.
The Spring/Summer 2014 season showed us an open and obvious competition between the two most important events on the menswear fashion calendar - London Collections: Men and Pitti Uomo. The two-day overlapping schedules not only amazed and shocked the fashion public, but also caused a lot of inconvenience.
Though been hosting men's fashion week only for the fourth time, London has become very powerful on the international men's fashion arena. But there is no need for LC: M to compete with almost half a century history of Florentine Pitti Uomo. For many representatives of the fashion world the two showcases are on different ends of the pole as LC: M and Pitti have completely different style and format, and they attract "different" public.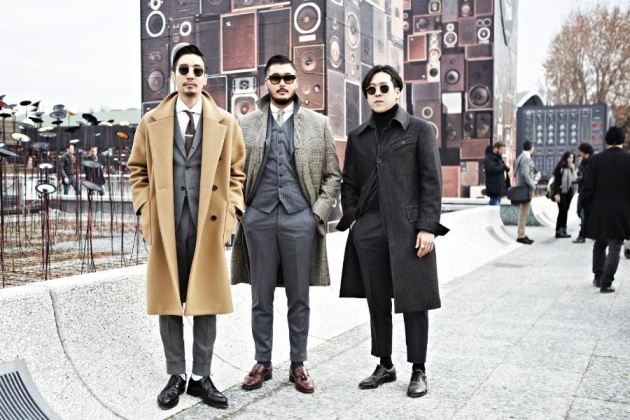 Historically, Pitti, being the first stop of the international menswear fashion "tour" is a trade fair that attracts mostly buyers from all around the globe. Booths, presentations, business cards exchange, thousands of meters of fabrics are all the traditional parts of the Pitti trade fair. London, on the opposite, is a traditional fashion show, with runways, dinners, parties and pre-parties.
Pitti Uomo is an Italian style parade. Nowhere is the world you are able to watch such enormous amount of perfectly dressed men as in Florence two times a year. Street fashion at Pitti has become somewhat of a trademark. London with its attention to street fashion is not at this stage yet.
If we dig dipper we might see the reason of such tension underneath it all. For many centuries Italy and England both have that unique style when it comes to men's fashion. Preciously tailored suites, perfect color combinations, pocket square. But even here there is a difference. London with its main Burberry show is the representation of British chick and its cultural landscape. Florence still stays loyal to its Italian classics.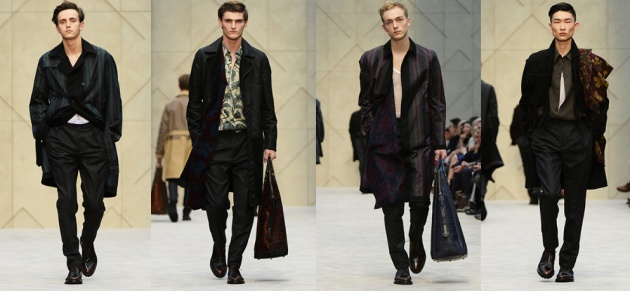 Of course there can only be one winner, but this is not a competition. We all should understand that. The same way the womenswear fashion capitals has divided their credentials; London and Florence should stay focused on their own unique features.