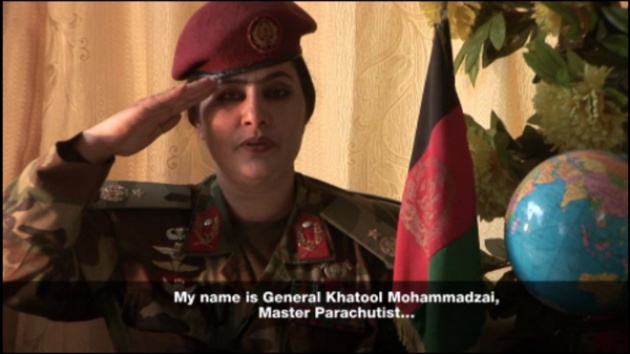 I was fortunate enough to stumble upon the site Kabul: A City at Work recently. The site, which features videos and photos of Afghanis at work directed by David Gill, is phenomenal. Sam French, one of the writers behind the site, is also the writer and director of Oscar-nominated short film, "Buzkashi Boys," set in modern-day Kabul.
Although the site features both genders, the interviews of women in Afghanistan at work are particularly interesting and moving. Rights of women in Afghanistan traditionally don't include work - almost every woman working in Afghanistan has a story about how she's been harassed - and it's refreshing to see female empowerment in the spotlight.

The site, which aims to explore the city of Kabul through its working people, features many different women, from Naheed Farid, the youngest female MP in Afghanistan's Parliament to Major Latifa Nabizada, a helicopter pilot. Each of the stories discusses the challenge of being both a mother and a career woman. Nabizada even says, "Before I was married, I had more time to work but now it is different and actually I haven't flown for 8 months as Malalai is getting to an age where she needs to go to kindergarten, yet there isn't one I can send her to so the responsibility falls on me."

Creating more schools in Afghanistan creates opportunities for more than just children. Women who send their children to school also see benefits. The time they gain when their children are at school can be used for furthering their careers. General Khatool Mohammadzai, a master parachutist in the army, says, "Despite being an officer in the ministry, I am a woman, a mother and a daughter at home. When I get home, then I am like all other women and I clean and sweep our flat, wash clothes, cook dishes. But I study in my spare time."

Another thread throughout all the womens' stories is concern from family and friends. Zahri Nabi, a program manager on local Afghani TV show "59 Minutes Duel", says,
"My family and friends were not okay with my job to begin with, but they got used to it. When I first saw it I didn't like it either. I thought I was too loud and messing around too much. In Afghanistan, women are usually quite formal. I messed around with the first cook on the program and he got really pissed off with me. He said 'you really disturbed me'. But now everyone sees that I am the same with everyone, it's my job, they don't mind any more."
However, taekwondo teacher Salma Hosseini points out that not everybody is opposed to female empowerment for women in Afghanistan. She says, "The uneducated and uncivilised people don't approve of us. They say, 'women shouldn't be doing this, women should get married and have babies'." However, she points out that, "[M]y father and brothers support me so it's OK for me."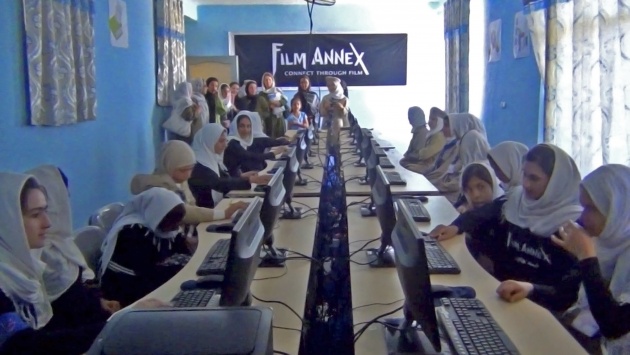 Although rights for women in Afghanistan were diminished under Taliban rule, today's modern women in Afghanistan are returning to work as business owners, television personalities, chefs and more. Education for women in Afghanistan can only open them up to more opportunities for their futures. For example, the Afghan Development Project (ADP) seeks to connect schools throughout Afghanistan to the Internet to further education for women in Afghanistan. Founded in May 2012 by Francesco Rulli and Roya Mahboob, the ADP has already connected 7 schools. Their goal is to connect 40 schools internationally and provide support for 160,000 children throughout Afghanistan. Creating connected schools in Afghanistan is just one step toward fostering female empowerment in the country.

To learn more about Film Annex's work with education in Afghanistan, click here.