Hoy ha sido una pelicula-dia. Yo estaba en la Salle Lumiere, donde la ceremonia de apertura y de cierre + premios se lleva a cabo. Vi The Captive y Winter Sleep. ME encanto Winter Sleep, es una pelicula de 3 horas y media pero vale la pena cada minuto! Por cierto felicidades a Turquia, que este año celebran su 100 Aniversario de Cine.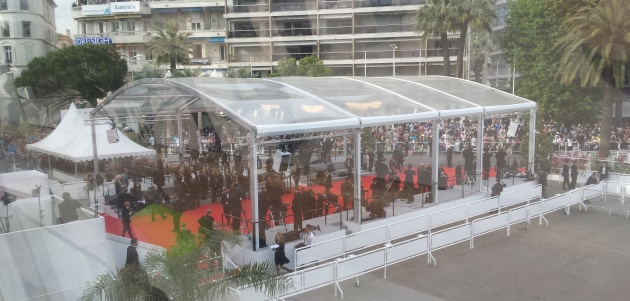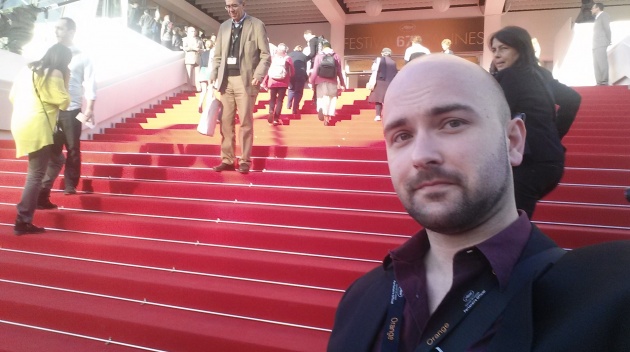 Salle Lumiere puede permitirse 2300 personas aproximadamente.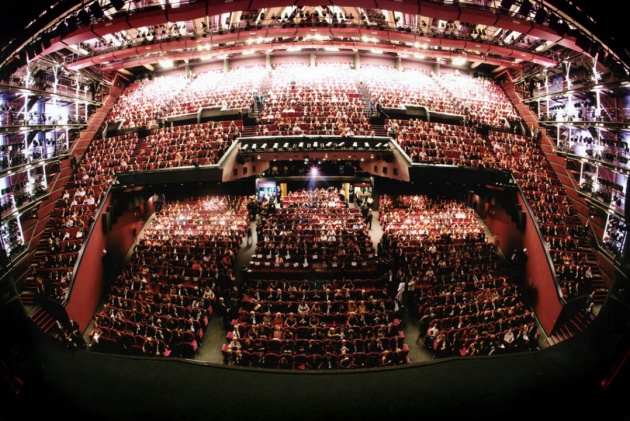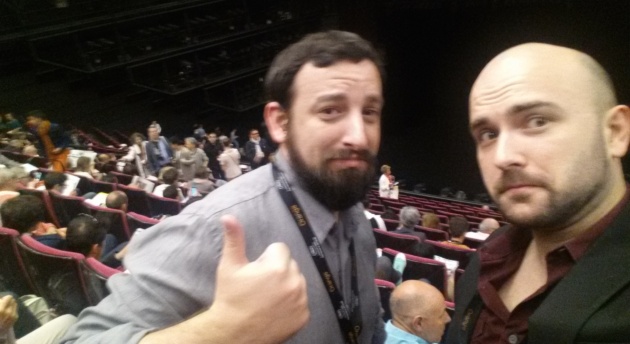 Este es Omar, periodista en Terror Weekend y un amigo mio, listo para ver The Captive.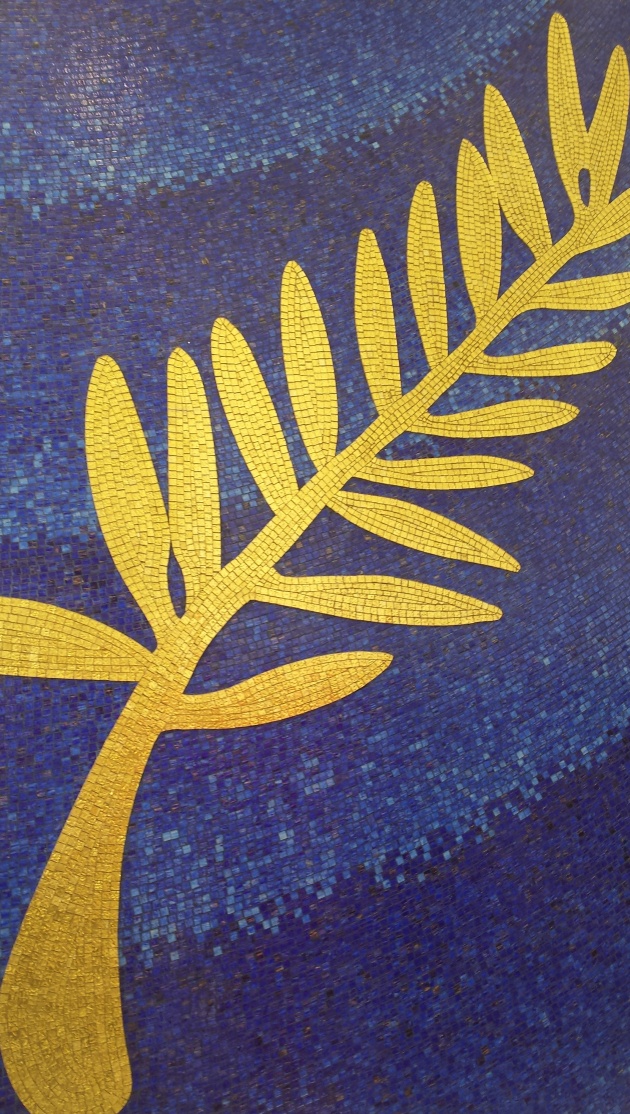 Despues de estas peliculas,fui a otro teatrop, Salle du Soxianteme, a ver Mr. Turner. Es una película biográfica muy, muy poderoso sobre un artista británico impresionante.Un poco lento, pero muy buena pelicula, aunque mi favorito por ahora es Winter Sleep.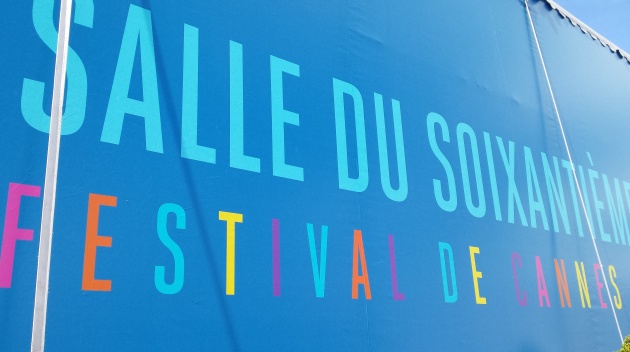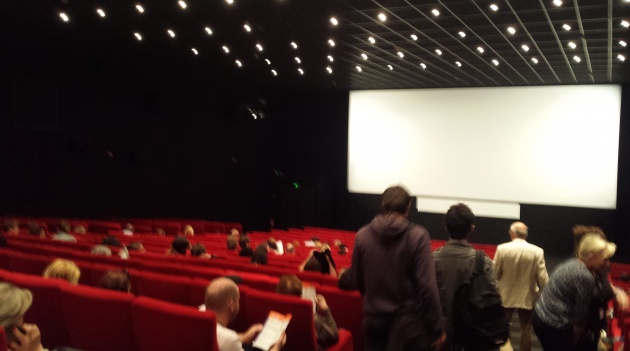 Para asistir a las proyecciones y estrenos debe llevar su acreditacion y tambien una invitacion a ver la pelicula, y un curioso detalle sobre Cannes es que hay tanta gente en la entrada principal de los teatros pidiendo una invitacion... Cuanta gente hay, es una locura!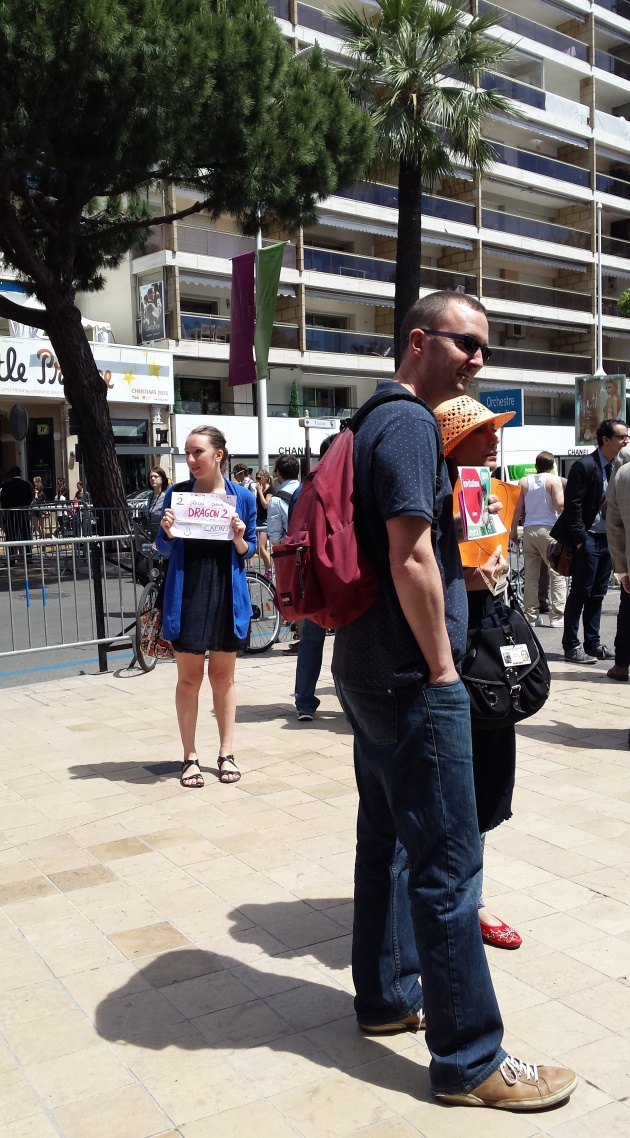 Es increible la cantidad de gente por todos lados cada vez.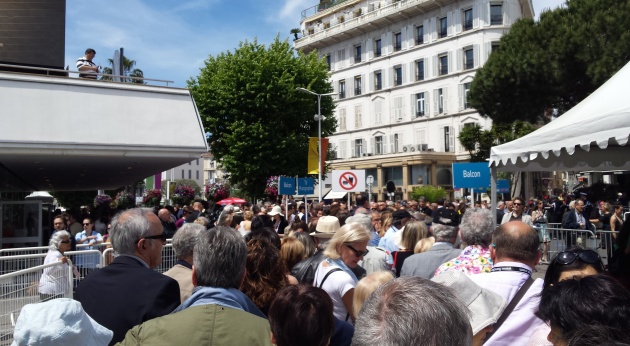 Despues de comer nos fuimos a ver el documental sobre Cannon Studio, Go-Go Boys. La proyeccion conto con la participacion de los propios niños Gogo Epico!
Para aquellos que no recuerdan sus peliculas que son los productores de peliculas de Charles Bronson, muchas peliculas de Chuck Norris como Delta Force,Superman IV, Masters del Universo, algunas peliculas de Stallone,etc... leyendas de accion de los años 80`s,Cannonfue la mayor compañia de cine independiente en los Estados Unidos por un largo tiempo!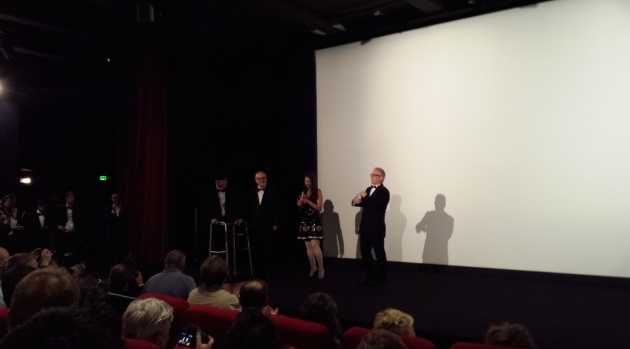 Mañana tengo mas seleccion de proyecciones oficiales... vamos!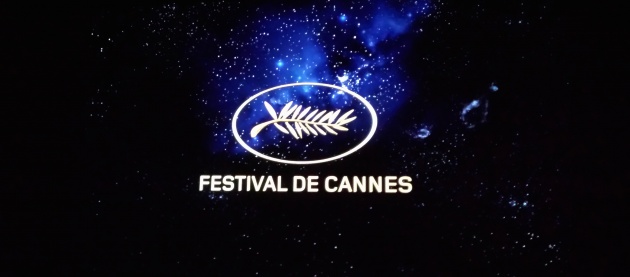 Leer el dia 1 de el blog de Cannes.
Leer el dia 2 de el blog de Cannes.