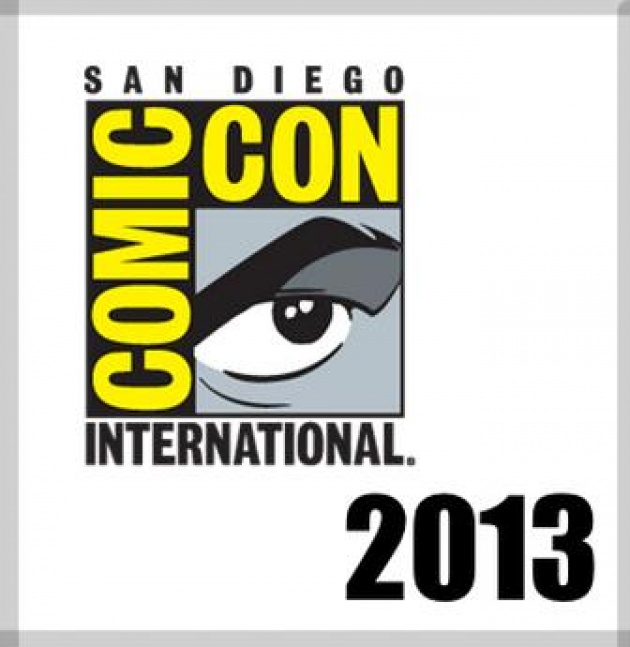 Yes, the geeks won! The 2013 Comic-Con was brimming with excitment, specially the last two days, where DC and Marvel surprised everyone with fantastic news! And yes, they were really fantastic and made nerds, like yours truly, creamed with excitement!
"SUPERMAN/BATMAN"
"Superman" and "Batman" will team-up on the big screen and it was made official by Warner Bros. at the Comic-Con panel in Hall H last Saturday! "Man of Steel" director, Zack Snyder, took to the stage and revealed that a sequel to his Superman movie is flying to the big screen, and he's bringing Batman with him! "Man of Steel" actor, Harry Lennix (he played General Swanwick in the movie) walked on stage and read a section of Frank Miller's "The Dark Knight Returns" which goes something like this, "I want you to remember, Clark, in all the years to come, in all your most private moments, I want you to remember my hand at your throat. I want you to remember the one man who beat you."
And then, the iconic Superman logo appeared behind on the screen, superimposed with the equally iconic Batman logo. And fanboys and fangirls rejoiced!
But the folks behind the Superman/Batman collaboration were quick to point out that this will not be based on Miller's work. Hhmmmm, I wonder if it would be based on Jeph Loeb's take which premiered August 2003. If so, I have all the first edition/first printing of the comic book like a really good nerd that I am! Yay! And I won't sell it on Ebay! No!
Here's the best part -- our favorite "Man of Steel" folks will return including Henry Cavill, Amy Adams, Laurence Fishburne, and Diane Lane (if you asked me if Kevin Costner will return -- um, you probably haven't seen "Man of Steel" yet!). Writer David S. Goyer will also return, as well as Snyder.
Not returning though is Christian Bale...boo!
Who should play Batman then?
Here's another nerdtastic element -- "Justice League" movie will premiere in 2017, after the Superman/Batman extravaganza, and yes, after a movie about "The Flash" which would hit theaters in 2016.
But what about "Wonder Woman?"
"CAPTAIN AMERICA: THE WINTER SOLDIER"
Footage of the sequel "Captain America: The Winter Soldier" was screened and it looked good even though original director Joe Johnston was replaced by Joe and Anthony Russo ("Community," "You, Me, and Dupree). This new "Captain America" movie is supposed to bridge the gap between the two "Avengers" flicks. Intriguing! And then, Captain America himself, Chris Evans, was on hand as "Avengers" director, Joss Whedon (I still think of him as "Buffy" creator), introduced the new title of the "Avengers" sequel which will be...
"THE AVENGERS: AGE OF ULTRON"
Who's Utlron you asked? Have no fear, even Evans didn't know when MTV asked him on the Comic-Con floor. Apprently, Ultron is a beloved character by fanboys and fangirls everywhere (sorry I didn't know him either), and the villain first appeared in the Marvel universe in the late '60s from writer Roy Thomas and illustrator John Buscema. Then it was revived as a short 10-comic run in March of this year, but Whedon was quick to point out that his sequel will not be totally based on the recent Ultron revival. They would create their own.
"The Avengers: Age of Ultron" will be released on May 1, 2015.
THE KISS
Everyone wanted to know about the kiss! Chris Evans recently filmed a lip lock scene with co-star Scarlett Johansson on the set of "Captain America: The Winter Soldier." Scandalous!
THE HUNGER GAMES: CATCHING FIRE
The cast of the sequel of "The Hunger Games" appeared on stage and made their Comic-Con debut and they presented the new trailer for "The Hunger Games: Catching Fire." Jennifer Lawrence, Josh Hutcherson, Liam Hemsworth, and Lenny Kravitz saw the trailer for the first time along with 6,000 fans!
"The Hunger Games: Catching Fire" will debut this November!
TOM CRUISE, SANDRA BULLOCK -- NO LONGER COMIC-CON VIRGINS
Besides the exciting Superman/Batman news, Warner Bros. trotted out Tom Cruise and Sandra Bullock, and yes, even Godzilla for the upcoming films by the studio. "Godzilla" director Gareth Edwards and stars Aaron Taylor-Johnson, Elizabeth Olsen, and Bryan Cranston all made appearances in support of our favorite giant lizard. According to Edwards, this "Godzilla" will not suck (as opposed to the horrible Roland Emmerich film starring Matthew Broderick). Why? Because the director harked back to real events such as the Sept. 11 terrorist attacks and the Tsunami in Thailand as inspiration for his monster flick. We'll see when "Godzilla" opens on May 16th of next year.
And then Tom Cruise sang. The actor was so happy to be at Comic-Con he even sang a few bars of "I Want to Know What Love Is" in the vein of his "Rock of Ages" character Stacee Jaxx. The actor was at the convention in support of his film, "Edge of Tomorrow" which also stars Emily Blunt and Bill Paxton and will be released by WB next summer.
WB's first big Oscar contender this coming awards season is "Gravity" starring Sandra Bullock and George Clooney for writer/director Alfonso Cuaron. It looks intriguing! Astronauts lost in space! Gasp! The actress was very happy to be at Comic-Con but sorry folks, she did not sing!
THE WORLD'S END
Also making a buzz at Comic-Con was Focus' "The World's End" from the folks who gave us "Shaun of the Dead," and "Hot Fuzz." This time, it's the end of the world and director Edgar Wright and stars Simon Pegg and Nick Frost are getting lots of love! I can't wait to see the film!
That's it for now -- the best Comic-Con news all in one reading! This geek is going to rest and fantasize about the Superman/Batman movie -- okay, the Wonder Woman movie really.