I am Student of Graduation and I study in Institute of Southern Punjab, Multan. ISP has become the famous and popular university of Multan city. Every year a huge number of student got admissions in ISP due to better facilities. ISP is providing easy education system for those students who cannot afford expensive in other institutes. Fees are affordable in the ISP for the needy students.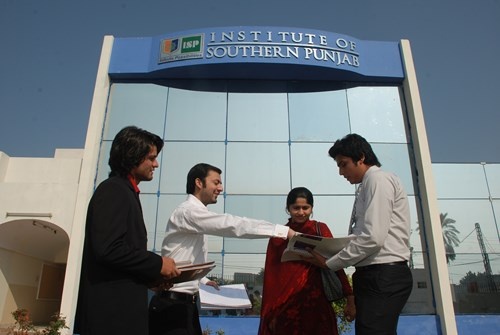 In Multan City, there are two campus of ISP
City Campus (ISP)
Main Campus (ISP)
City Campus is located in the bottom of the Multan City and there also all good facilities like Digital computer lab with wifi network and there also a library and cafeteria. City Campus is base of ISP and it has also huge class rooms which are air conditioners.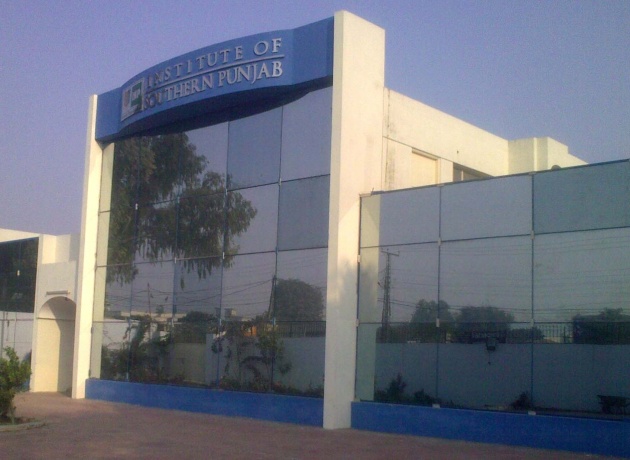 Main Campus is located outside from the Multan City and it has area of 125Kanal. There are modern academic blocks, admin blocks, cafeterias, practical labs also. Transport facility is also available for the students who come from the far away areas. There are conference rooms, mosque, lush green big lawns and also huge parking area.

ISP is providing an opportunity to students that how they will make their career in the field.
ISP is a degree awarding institute and institute is affiliated with HEC (Higher Education Commission). ISP is offering different and easy study programs like
Business Program me (BBA & MBA)
BS Technology (Electrical & Mechanical & Electronics & Civil)
BS (It & CS)
MCS (Art & Finance, Mass Communication, Economies, Physiology)
M. Phil.
ISP is also offering weekend classes like (B.TECH Pass & Hon's)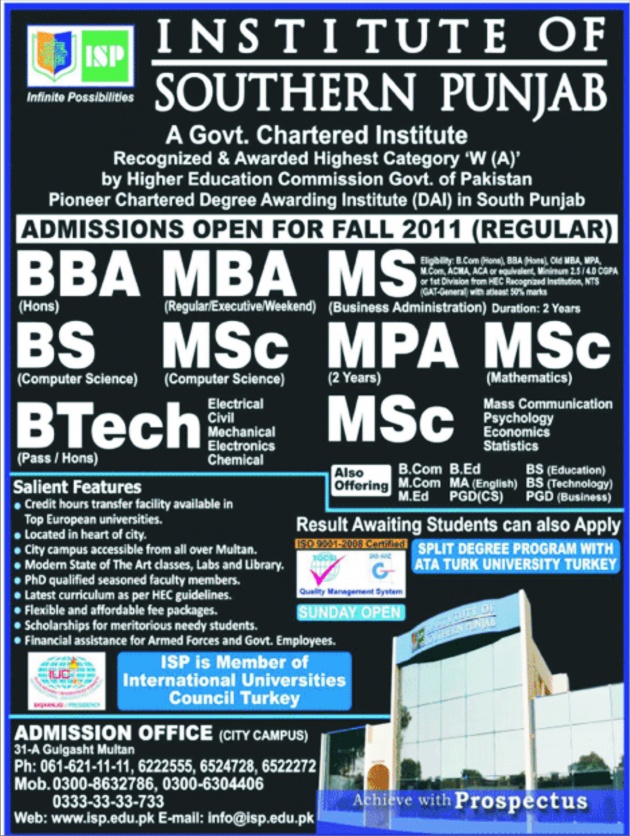 In my university there is high qualified staff and university hired also PhD staff.
There are comfortable computer labs with the facility of internet and also a library.
All Class rooms are contains of two Ac and all class rooms are consists of large area.
ISP also arrange some events like funfair, Sports Vegans' in every year while concert and other shows are also included in the extra circular activities. In these activates students perform and other singers also come in the different concerts.