Jeremy Ostermiller is the CEO of Altitude Digital in Colorado, USA. Fereshteh Forough is the Founding Partner of the Afghan Citadel Software Company in Herat, Afghanistan. The US and Afghanistan are two very different countries, with different languages and backgrounds, but with a common path of growth.
Altitude Digital has been a valuable Ad-Network and partner of Film Annex for the last 3 years. We grew together and established a personal relationship with Jeremy and his team. The Afghan Citadel Software Company and Fereshteh Forough have collaborated with Film Annex for the last year. Together we built 6 Internet classrooms and a R&D center in the city of Herat, Afghanistan, connecting over 30,000 children to the World Wide Web.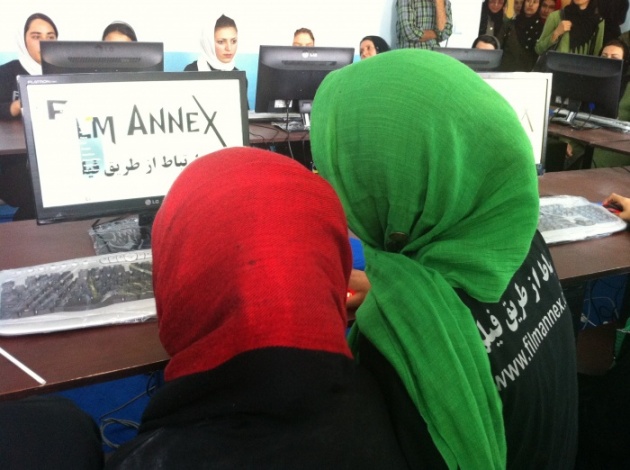 *photograph courtesy of Angela Shah
The interview held in New York City at the Film Annex studios during the Ad-Tech conference has been a pleasant event and a confirmation of the great potential of the worldwide collaboration between software, technology companies and ad-networks. Film Annex is a publisher with over 35,000 professional films, over 40 million viewers per month, and a global collaboration with over 30 ad-networks. In this case, Film Annex also acted as a matchmaker between a successful technology company from the US and another from Central-South Asia.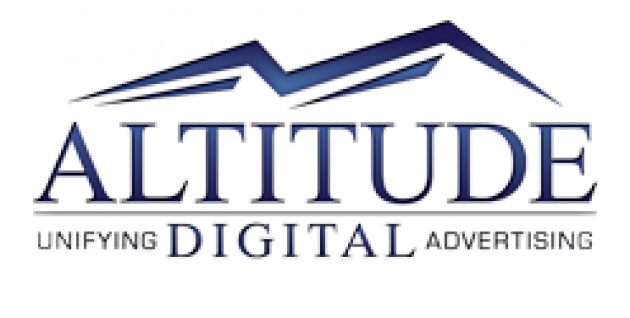 Fereshteh Forough named the countries surrounding Afghanistan and reinforced the broader strategy of our collaboration to connect individual students to the Internet and millions of people from Central and South Asia to the rest of the world.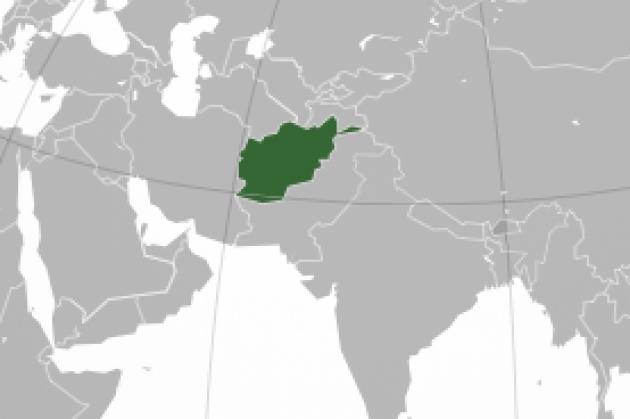 Jeremy Ostermiller surprised us by inviting his long time friend Efren Ramirez, known for his role of Pedro in Napoleon Dynamite. Efren took the role of host of the interview and was the third important component of the conversation.
Film Annex's motto "Connect through film" was a perfect fit for the conversation. Jeremy Ostermiller, CEO of Altitude Digital, represents the industry of ad-networks and its contribution to the education and development of countries like Afghanistan. Online video and display advertising is a universal method of financing that can support education and the empowerment of young women and men from all over the world. Film Annex has been working on a Professional Social Media Curriculum that includes education on the use of social media networks, SEO optimization and long tail keywords. The positive effect on a website's traffic, the quality of its content, the demographic of its viewership, and the number of videos and display impressions allow a higher advertising income. This income, in return, allows us to increase our investment in Afghanistan and Central and South Asia education and development.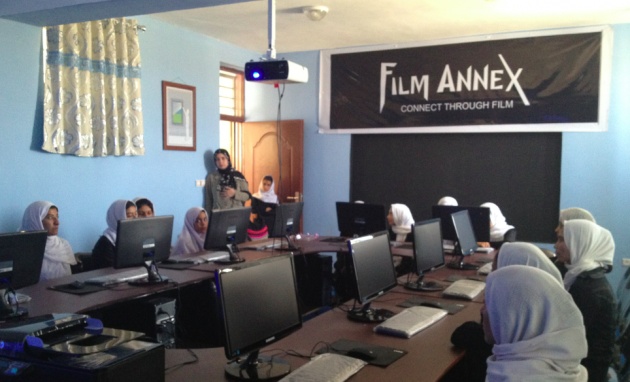 Building schools in Afghanistan, South and Central Asia, and other developing countries can be done with the technology and advertising inventory of ad-networks like Altitude Digital and thanks to the vision and support of CEO's like Jeremy Ostermiller.
Right after the interview, I was asked to seat with Efren Ramirez and share my thoughts on the topic. Mike Sweeney suggested a fun title for our interview: Who has the bigger accent? Francesco Rulli or Efren Ramirez?
I gave my two cents.
*Angela Shah is a freelance journalist based in Dubai. She has written for The New York Times, TIME magazine, Newsweek and Institutional Investor magazine, among other publications. Angela is the author of "In Afghanistan, Roya Mahboob Connects Girls With Computers".