MY FIRST MONTH IN BITLANDERS
Today is 31st march,so the story of "My Journey in Bitlanders" begins 1st march 2018 when i was sign up here,When i was sign up here i don't know much about this Platform I do many experiment and mistakes here and many Beginners do same mistake that i did.To i will share You my experiance of Bitlanders in a month.
First of all I will discuss my mistakes of Bitlanders.
1. MISTAKES
Here i will discuss you that what i do wrong here and what did?
I Wasted my first three submissions.

I write a blog too late.
When i joined this social website i don't know very much then i started do posting I posting picture,videos and write a micro Blog but these thing don't help me much to increase my daily bonus.I do same thing twice a week but its not much effective,In third week i read FAQs and then i know how to write blog and what effect of Submission.
Here I share With You My Stats of One Month.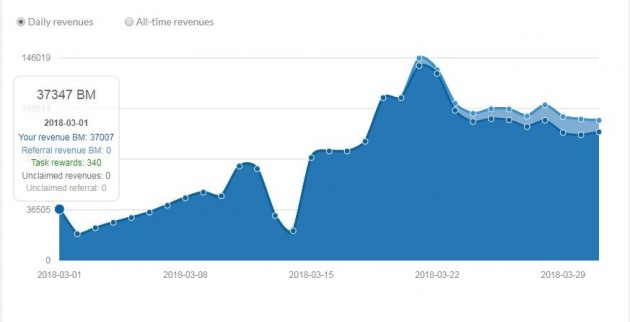 IMAGE SOURCE:BITLANDERS VIA Usman-Nasir
I Wasted My Submissions:
When I joined,I don't read FAQs so i wasted my first three free submissions,In my first time I submitted an images and the twice time wasted on a submission of Videos after this i Read FAQs and know much about the Bitlanders for Beginners I suggested to read First FAQs and then do something Else.Here also read about Buzz Bonus
According to FAQs Buzz Bonus has 5 types

Shop Purchase bonus.
Daily login bonus.
Content treasure bonus.
Content Review Bonus.
Daily Quest Bonus.
I Write a Blog too Late
so the story is I write a Blog but too late that's why i don't much earn in a month in one month I write Two Blogs and submitted but worst thing is that's free submission i wasted after first blog submission i dont have an any gems,So i dont know what i do for submiiting 2nd of my blog and i have also don't much have gbm.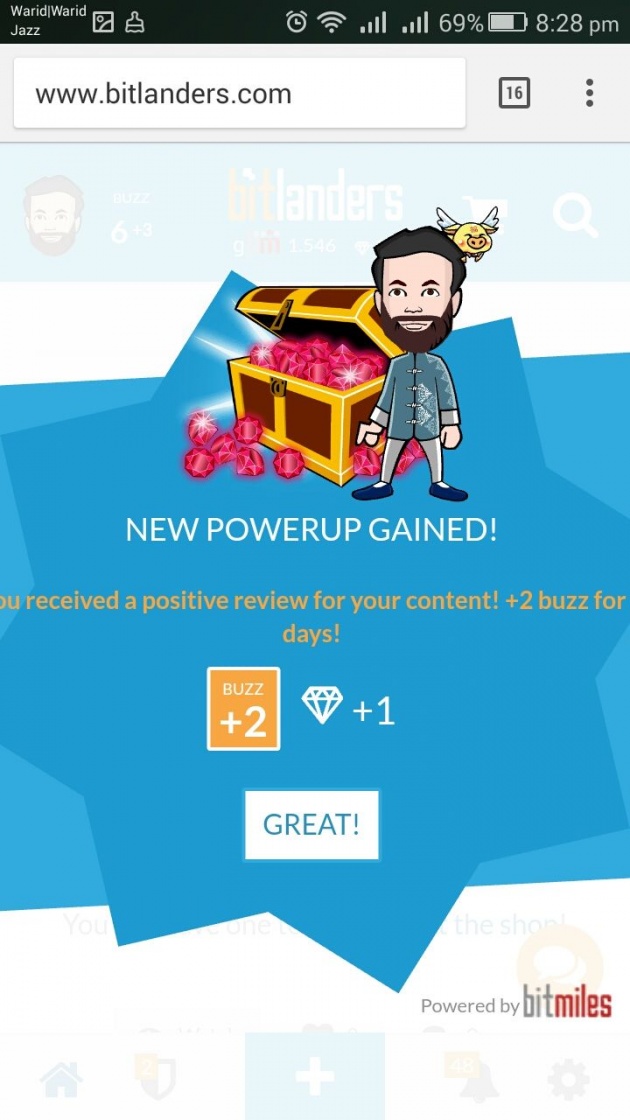 I got One star on my first blog Mrs Hillary don't like much my writing and also tagging issue and after this i have finaaly 1.8gbm then I purchased 10 gems from a Bitlanders Shop and then submitted a second one.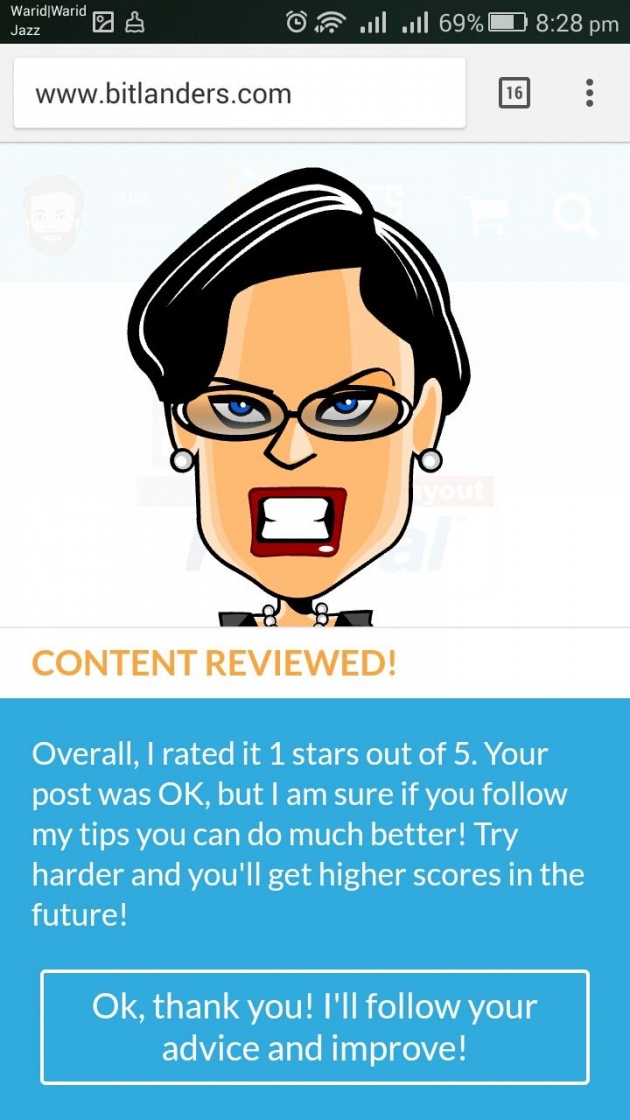 Here is review of my First blog she gives me a good advice.
Now i will discuss about how to increase money on Bitlander
I Learn Two to Three ways for earning
Bring a Friend on bitlanders
This is a good way for earning If your friend signup you will get 20% Revenue for life time.
Playing FLAP PIG
Playing Flap Pig is better But Not Good way of earning,here earning is little low.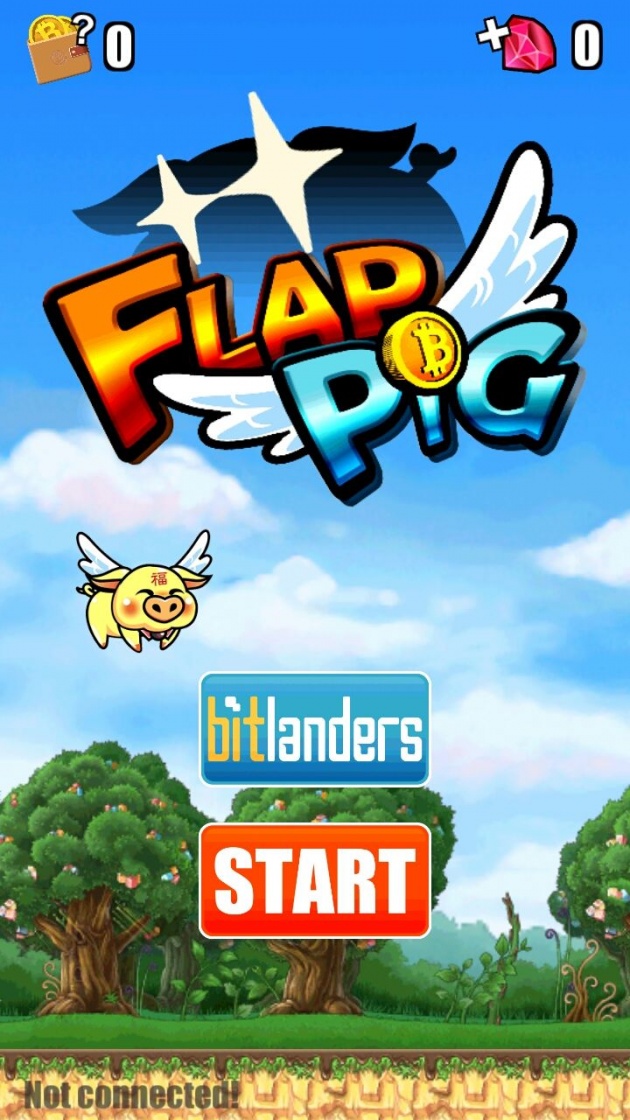 FLap Pig is also good games for childern and good way of time pass
Querlo is an Artificial intelligence with Heart has recently partnership with YOMIBOT.Querlo with the purpose to communicate with its advertising client Educate them About Yomiuri Shinbun That's detail given in MR Micky-the-Slantend-Salerno Blog.
Querlo Is also option in When we write a blog in the section of where we add Images and Videos and third one option is Querlo Chat
Here is Querlo Chat for You.
Here is many ways to earning through Querlo, Micky-the-salented-Salerno post a blog two month ago,according to him we can earn about 7Gbm by just Given an Answer of Chatbot
If you want to proceed so link is here earn and Enjoy http://querlo.com/panel/27
If you want to read the Blog so link is attached now you can check.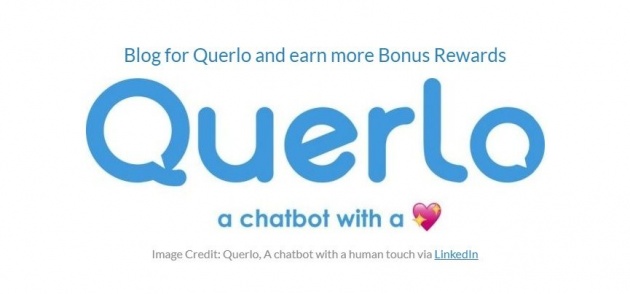 that's was old news but I will disscuss here you can also earn through better if you Write About Querlo and Internet Privacy
Also you can earn better if you Embed the Querlo code in your Blog That's Also way to earning.
Like this
Embed code for Querlo link is here click and embed in your Blog.
I Earn through Unilever Chatbot
See this in this picture

Image Source:Bitlanders Via Usman-Nasir
that's all through chatbot earning.
I write little not much about Querlo because I aslo write about my journey of one month
100 Subscribers
I have many achivements here Like Bring a friend ,playing Flap Pig and one of big achivement that i have 100 subscriber 100 subsriber mean 100 new friends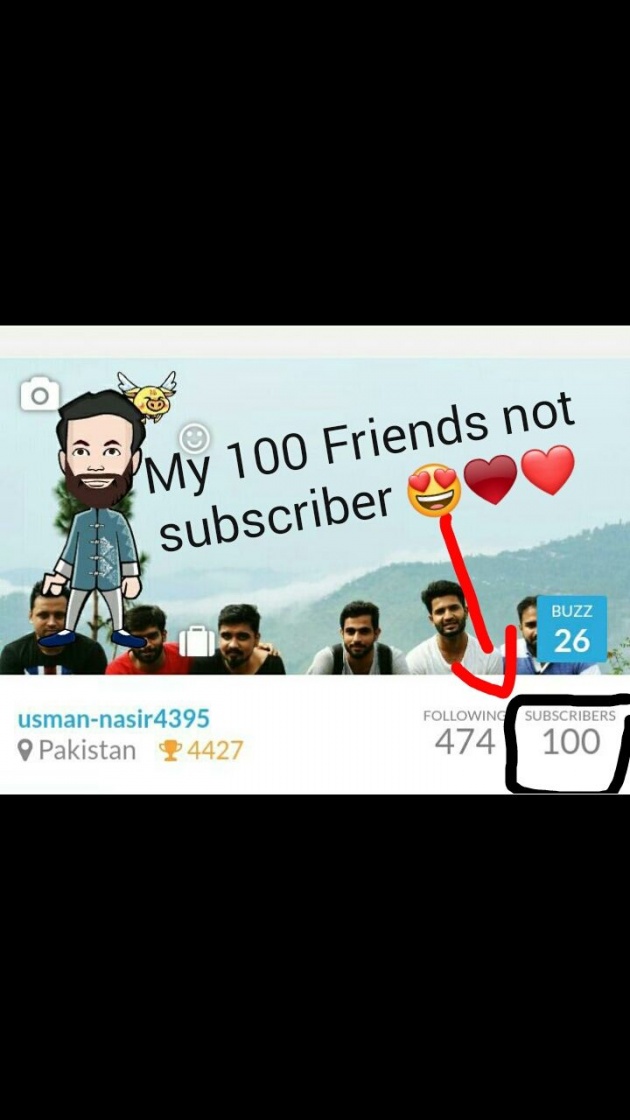 Image Source:Bitlander via usman-nasir
MY ONE MONTH INCOME
My one month Income is not much i just earned 4 Gbm and 1.8 spends on purchasing Gems
Here is a Chart of my month Income on Bitlander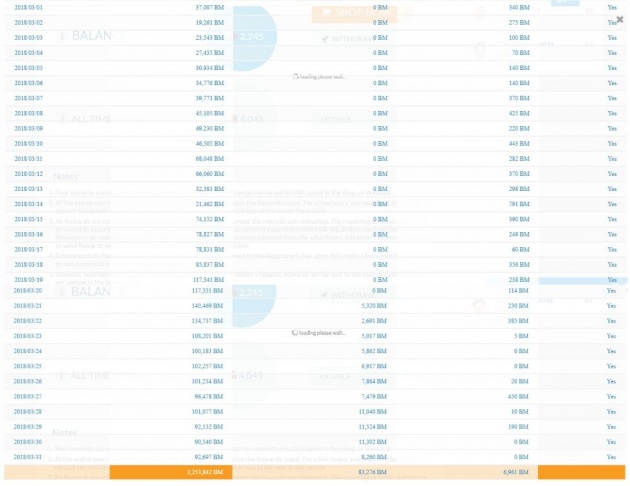 that's all my Earning of bitlander
I am sure That's my Bigening here not end i do mistake and i learned

and dont do again same type of mistake and my friends you can also learn from my experiance and mistake Best of luck for all of you.
DESCLAIMER:
This blog i write for bitlanders and not for any other purpose that's written by Usman-Nasir4395 and i just share about my expeiance and maybe many mistakes i do here.
Thank you
Regards
Usman Nasir