This week was great as I experienced wonderful time working on new version for The Afghan Perspective show. I am going to bring more changes and fun with exploring the city and going to different places. Actually I want to use The Afghan Perspective show as a tool to connect Afghan and American people together and as an Afghan girl here in NYC, try to share my own feelings, thoughts and experiences to Afghans and Americans. I want to introduce the Afghan culture and show the other hidden side of Afghanistan which nobody could see around the world.
This week I started the first episode. Sem Maltsev and I did the shooting in Roosevelt Island where I live. For me it was the first time to have such an experience rather than sitting in front of the camera and just interviewing people. I should think more about how I can act in front of the camera to make it more interesting for the audience and keep them watching my video, therefore I decided to speak about some events that happened to me and how I feel about them.
I did an interview with Leigh Jaynes-Provisor is a female wrestler who started her career 12 years ago. Her goal is to improve wrestling for women, so she established ChickWrestler to support and promote women in wrestling.
Roya, Elaha and I also received a very nice and valuable gift from Film Annex crew. It is a very beautiful sculpture from CAMBA exhibition. The sculpture is the illustration of three girls who are holding each others and supportive.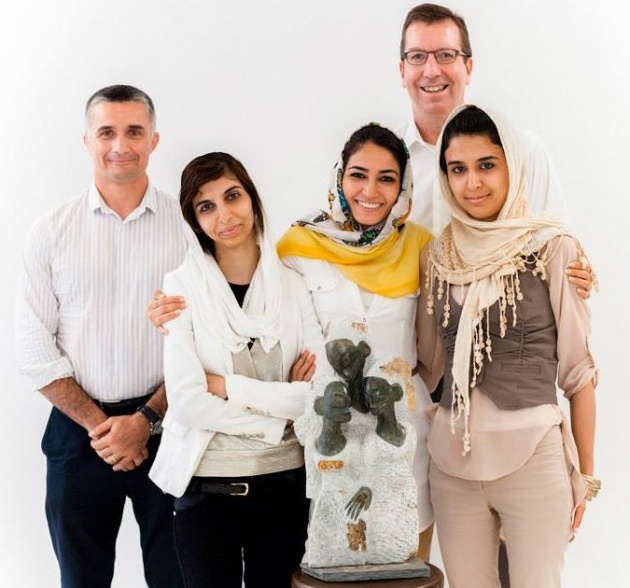 THANK YOU VERY MUCH EVERYONE IN FILM ANNEX FOR THE SUPPORT :)