Last month, we introduce the Buzz Button that you can embed on your website or blog to drive more affiliates to your Film Annex profile, and earn more revenues.
Film Annex users are adding it to their website, starting with long time Film Annex member and number 1 on the Picks with a BuzzScore of 77, Manny The Movie Guy.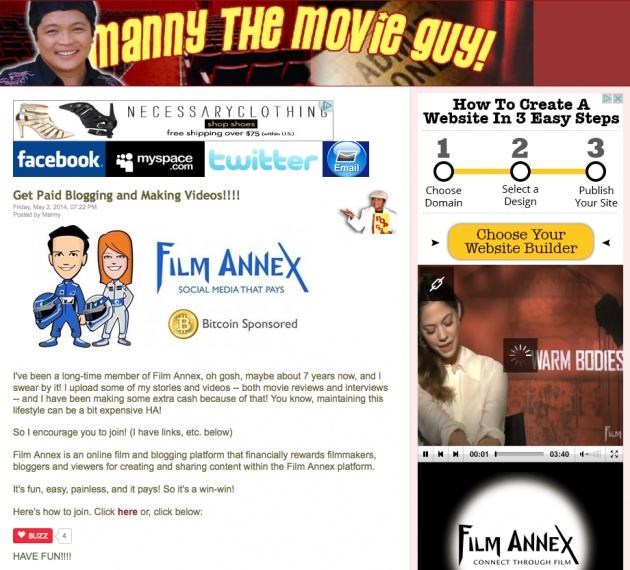 Now, every time one of Manny's fans visit his page and hit the Buzz Button, he/she will be invited to join Film Annex and will automatically become one of Manny's affiliates. For Manny, it means even more revenues as he gets 20% of his affiliates' earnings.
Manny is one of the most active Film Annex members with over 750 videos (movie reviews, celebrities' interviews...) and more than 360 blogs about films and the entertainment industry.

Follow his lead! Embed your Buzz Button on your website or blog. You can find it on your 'Earn More' page, right below your personal Registration URL.
Subscribe to Film Annex so you don't miss the next blogs and updates.