Racconto spesso di come avere come figlio Dustin Sweeney, sedici anni, mi abbia aiutato enormemente nella vita come negli affari. Dustin è autistico, e mi ha insegnato come essere paziente e come guardare le cose sotto una prospettiva più ampia. Durante le nostre varie gite a Walt Disney World in Florida e a Disneyland in California, il nostro obiettivo è sempre stato far salire Dustin sulla famosa Tower of Terror: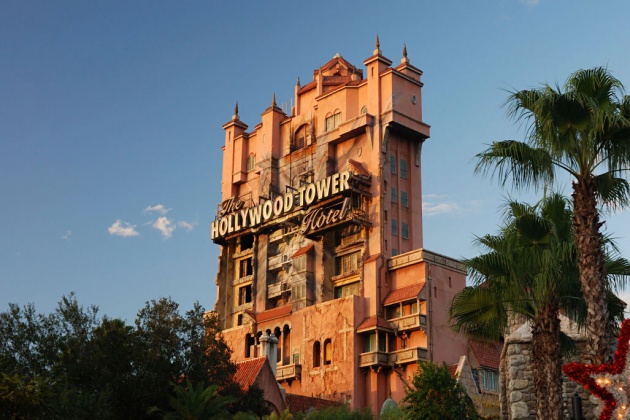 Sulla Tower of terror, i visitatori vengono catapultati su e giù nella "Twilight Zone" - a bordo di un ascensore infestato. Citando la Disney:
"Al tredicesimo piano, i visitatori verranno inondati da una miriade di suoni e luci ispirati ai titoli di The Twilight Zone. Viaggiate in questo reame stellare e preparatevi a scoprire cosa si cela dietro gli angoli più remoti dell'immaginazione."
Dopo dieci e più anni di tentativi, sentivo che il 25 Dicembre 2013 sarebbe stato il giorno in cui Dustin avrebbe sconfitto le sue paure, salendo con me sulla torre.
Mentre ci dirigevamo ai Disney's Hollywood Studios, abbiamo fatto un "pranzo-pre-salita" al The Dolphin Hotel, all'Epcot Resorts: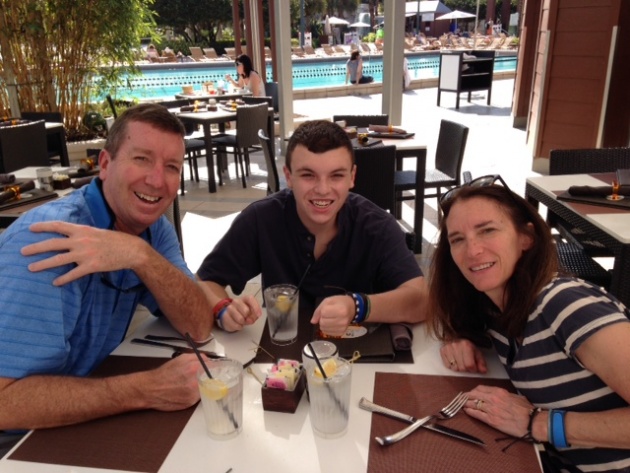 Mike, Dustin e Katie Sweeney @ The Dolphin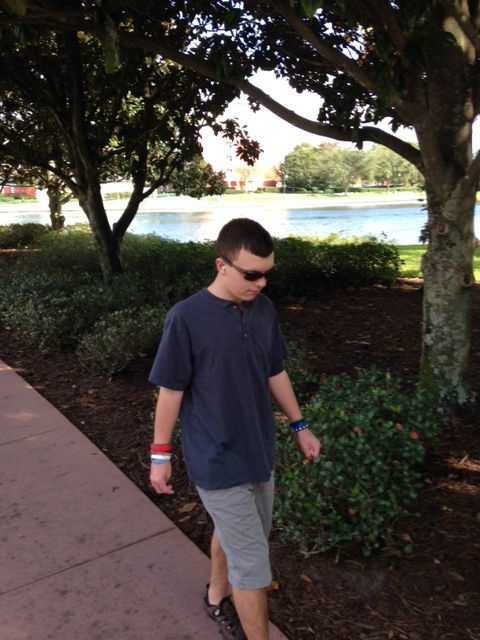 Dustin Sweeney mentre si dirige ai Disney's Hollywood Studios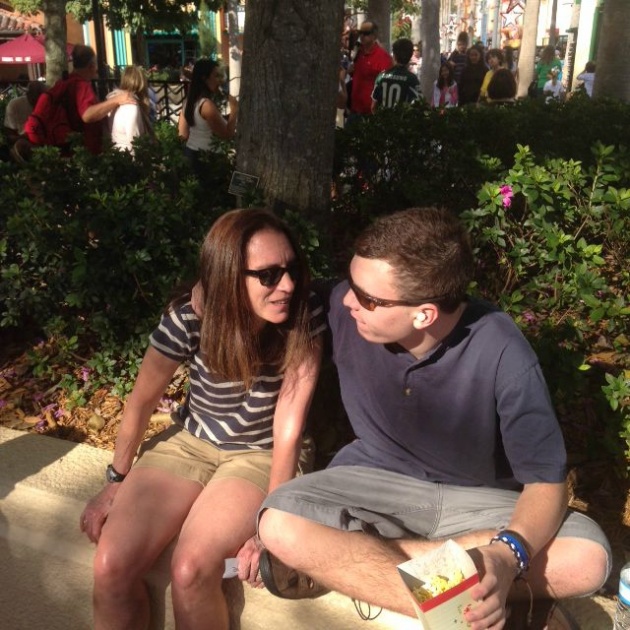 La nostra allenatrice Katie Sweeney mentre incoraggia Dustin Sweeney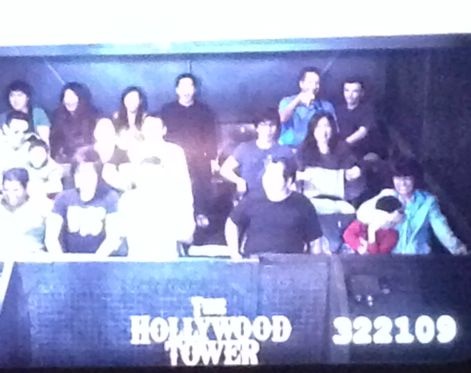 Missione Compiuta - Mike e Dustin Sweeney (angolo in alto a destra)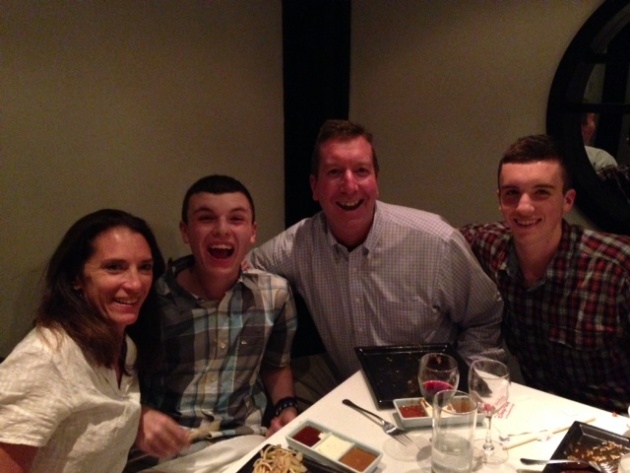 Celebrando il Natale e la Tower of Terror a cena con la famiglia Sweeney
Per Dustin Sweeney, salire sulla Tower of Terror è stato un grande traguardo, e il suo coraggio continua a invogliarmi nel raggiungere i miei obiettivi. In un mondo dove siamo tutti concentrati sul presente, Dustin è per me un promemoria costante - che mi ricorda di non perdere di vista gli obiettivi a lungo termine.