This week, a conversation about security in Afghanistan was reccurent in the media. It was also the topic of meetings in our office about the Afghan Development Project, and its involvement in building schools in Afghanistan with Internet classrooms and R&D centers to support the Afghanistan Education and Economy. Security concerns are a priority, but objectivity is also needed.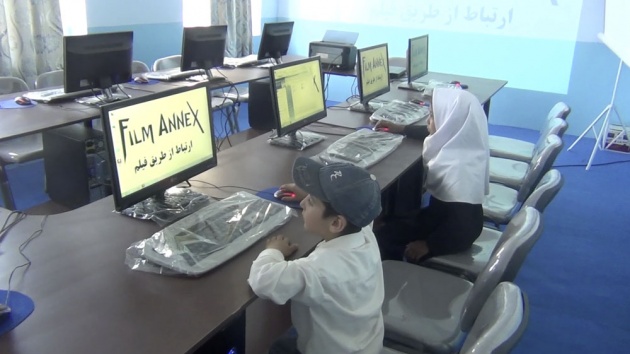 Film Annex has operated in Afghanistan since the beginning of 2012, through a partnership with Ms. Roya Mahboob and her company, the Afghan Citadel Software Company. Thanks to her guidance, we have already built 4 INTERNET classrooms and connected 20,000 children to the world wide web. It has been at the basis of Film Annex strategy to follow Ms. Mahboob's advice and suggestions. Ms. Mahboob selected the area of Herat, the schools to work with, the design of the Internet classrooms, the number of computers and the technology used in the process. In addition, it was the Afghan Citadel Software company that inspired us with their educational software, the Examer program, and further developed it with our teams in Italy and in the US.
The key to our success is to grant Ms. Mahboob and her teams maximum freedom of decision and implementation. In essence, Film Annex doesn't impose company policies and requirements to implement the Afghan Development Project of building 40 Internet classrooms and connecting 160,000 children to the World Wide Web. It approached this venture as a learning experience in Afghanistan and in the regions of Central and South Asia. This decision has granted Film Annex exceptional results in terms of speed of execution, implementation and security.
How can you trust a person and a company so much, and limit the financial risks? How can you enter such a complex market and cultural infrastructure without suffering serious consequences? Simply, by establishing a continuous exchange of digital content, data and information between the two companies, a seamless connection and exchange of information between Kabul, Herat, Florence, Milan, New York and Pittsburg. The data exchanged is constantly increasing and improving in quality and complexity with videos, emails, blogs, software, codes and images.
What other example of such complex operation can I give you? The Air Traffic Control Towers resonate on this matter. A complex exchange of data and information between the aircrafts, the towers and the security agencies assures the safety of the passengers and the crews beyond the financial interests of the airline and prevents from possible technical failures or acts of terrorism.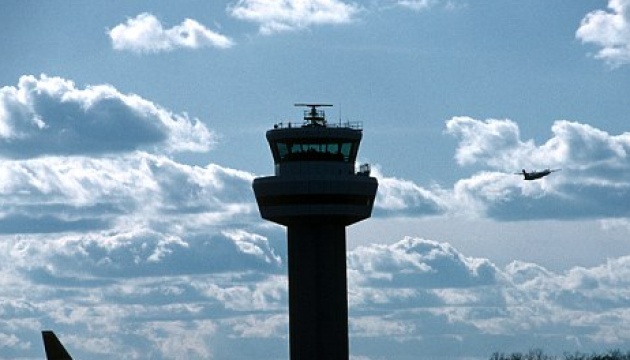 Film Annex's relationship with nearly 300,000 registered users, including 40,000 filmmakers and 3,900 writers, is a complex web of relations, with an incredible flow of content and data, that entertains and educates over 30 million unique visitors and viewers per month, nearly the entire population of Afghanistan. Film Annex's technology, and its capacity to monitor the results, buzz, demographics, efficiency and "in-bound" marketing, is what allows Film Annex to enter Afghanistan and the region of Central Asia with low concerns of risk management and fast turn around times. We get our investment back withing 4 weeks from the time we present the content online, and 6 weeks from the time the money is wired.
Due to this exceptional performance with the Afghan partners, we didn't hesitate to fund Citadel of NYC, inspired by the merge of two distant but very similar philosophies of life and business, Film Annex and the Afghan Citadel Software Company. Citadel of NYC, with Afghan, Italian and American partners, shares the risks and advantages between three continents, three separate sets of cultures, and a common technology that allows our incredible community to mold the cultural needs of any region in the World.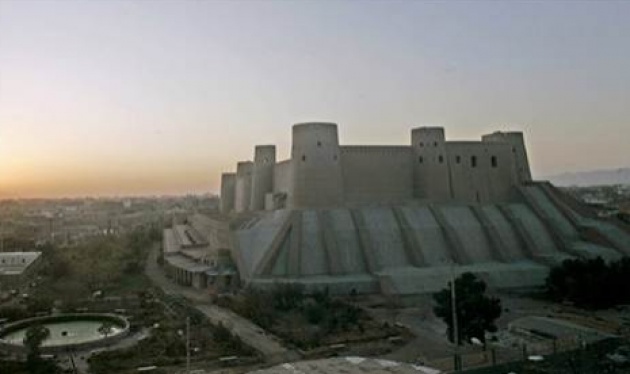 Film Annex's operations in Afghanistan are first of all based on the World Wide Web, a global universe without borders and opened to all cultures, languages and traditions, a universe that can't be conquered, destroyed nor controlled. In essence, each student or person connected to the World Wide Web is granted a new passport to a free zone. The more people enter this global free world, the more security is assured for the rest of the world.
Osama Bin Laden has a Wikipedia page just like President Obama and Kayla Harrison, Judo Gold medalist at the 2012 London Olympics. Each one of them has a buzz, and influences the mind of millions of people. Each one represents a different set of feelings, decisions, data and consequences. Studying the data will allow the world to have less Osama Bin Landens and more Kayla Harrisons, and it will allow the "traffic controllers" to direct safer flights and conquer more Gold Medals.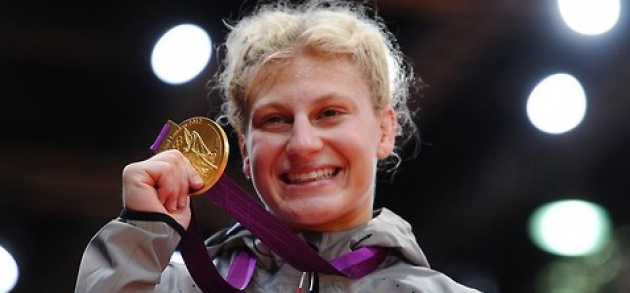 One last piece of the puzzle is to use this data to compensate the best and most constructive users, so that every person, regardless of their culture, language, religious and political believes, contributes to this global country called the World Wide Web and establishes their own everlasting digital identity.
The key to success is to diversify and keep matters digital. First digits, later bricks. First data, later buildings. Not buildings first, and data after. Not more rules. but more access. Got It?