They contempt you adequately in these 12 years, made joke for you, chanted you in every chance they got and called in worst words. Your fore proponents and your present opponents accused you to betrayal.
They analogize to crocodile's tear when you tear for Sympathy and Compassion of this country and people. But you were calm as a rock and no voice was heard from you and you did patience. I wondered what a patient is this that Allah blessed you.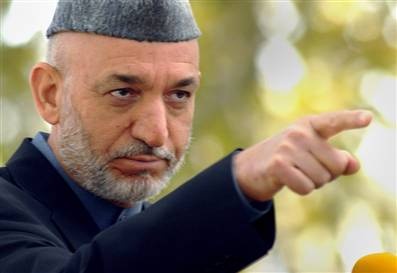 They accuse to betrayal and corruption whereas they themselves were not denied from no corruption and betrayal for these innocent people and suffered country. You were the best leader for Afghanistan till they were beside you and shared in power. But your leadership became the worst kind of human leadership when they themselves became far from power.
Your cabinet was a political cabinet not a work one by the reasons that all of us know, you gave equal chance for all of the kinfolks and especially youth to act in key posts of government. You prepared the same and equal education and work ship opportunities for all citizens of Afghanistan as they can educate and work in with no opposition in Afghanistan and abroad of Afghanistan and serve to our country Afghanistan.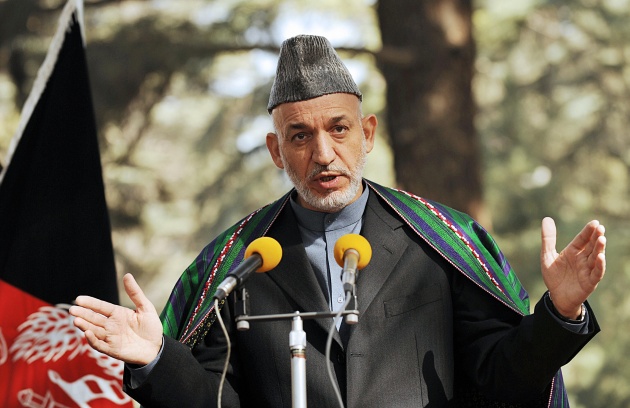 I have remembered well when I was student and we study on the ground and interesting that students were lucky who sat to study on plastic carpet of UNHCR. We were studied geometry and Dari by the same teacher, and other things like this…
But now…
You prepared the healthy education and training environment even to farthest regions of Afghanistan as much as it was possible. And we shouldn't disregard that all parts and subjects of Afghanistan developed widely.
We know that your goal was good when you called brother the oppositions till maybe they understand and know the cost of Brotherhood and take hand off from opposition. But some people mock your brother saying. And you were calm and patient again.
You tolerate Afghanistan in the worst conditions and didn't leave us alone when you threaten over hundred times a day when ever they take off your nearest ones.
How much you old in serve of Afghanistan your hands are shaking, your eyes became weak and your beard became white…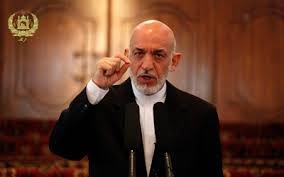 Do not get to heart these speech … here is Afghanistan where that no live people are good and no died ones are bad…
Maybe your worth be known after your dead.
WE LOVE YOU AND WE PROUD OF YOU ((PRESENDENT KARZAI))