Hey guys!! How are you all doing? I hope you are having a great time and had a good start this 2019. I've been missing in action for months because of work and other stuff that consumes my time. But hey, here I am again back in Bitlanders for good (because I need to save and earn this year, woot). Another thing that hinders me from writing is my lack of motivation and topic to write (I know, maybe I'm just lazy to write. Oh well) Okay, so as I made my comeback here, I decided to share with you guys how my 2018 went. It's not that flashy and super exciting but there are so many great things happened to me last year, so shall we?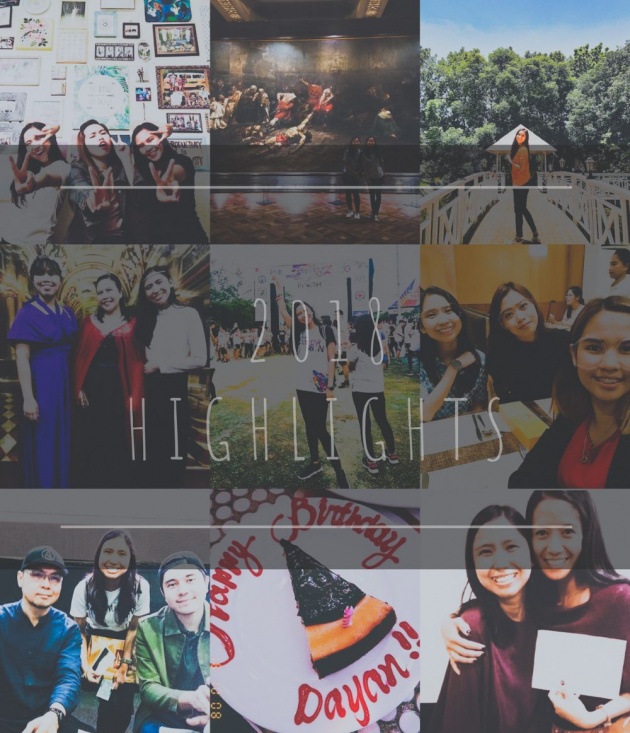 Photo credits: Yannn via bitlanders.com
2018 had been a roller coaster ride for me (well I guess to everyone) we all have our plot twists and unexpected experience. Whether it is good or bad, we should practice being grateful for what happened. Very easy for me to say it you may ask, but it's true. It's all about acceptance, okay enough for drama before someone would shed a tear let's start these things off.
• J A N U A R Y •
I guess everyone of us is excited because it's the start of the year. We can start fresh and forget all about our past, for me January is kinda hectic month, to begin with. And yes, I am talking about my work. I had tons of Accounts due in the said month but It didn't hinder me to miss my most awaited movie for 3 years (yes I've waited for 3 years to see this movie). It was the last movie of the series "The Maze Runner", it is known as "The Death Cure". It was a mixed emotion roller coaster ride, to be honest. I felt so excited, genuinely happy at the same time painful because we've come to an end and my favorite character suffered and died in front of his best friend *sobs* (It was actually more painful in the book if you will read). And if you want to know more about this experience you can check out my blog about my "Death Cure Movie Experience".
To give you more details about this awesome movie, here's the official trailer:
Video Credits: 20th Century Fox via youtube.com
• F E B R U A RY •
Here we go in February! A moment I can never forget this month is our unexpected bonding in Tagaytay. Tagaytay is a popular place especially for the tourists who want to experience cold weather but near the city. It's actually the second option next to Baguio.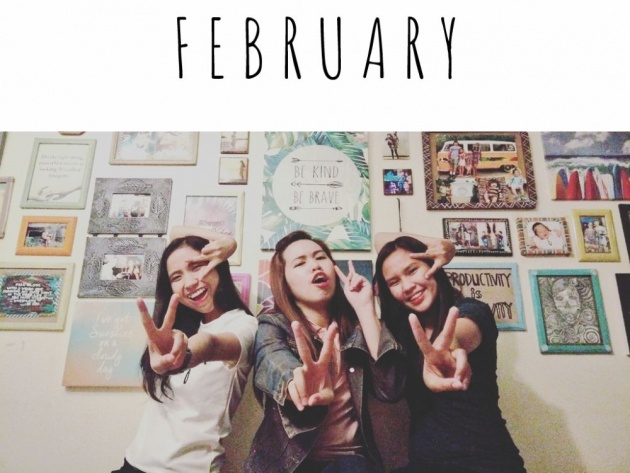 Photo Credits: Yannn via bitlanders.com
It was indeed a memorable experience for me and my 2 college besties. We visited Dreamland Crafts and Cafe, played Jenga and Uno in the middle of the night. Watched the sunrise behind Starbucks Tagaytay (I was in awe to witness the sun to rise while having a great view of Taal Lake). Talked about our dreams like what we do way back in college. Draw and write, had a collaboration with my co-artist friend. And finally walked around People's park to have tons of photos and just enjoy the beautiful view of Tagaytay.
• M A R C H •
Oh, March. What time is it? Summertime!! (As the song says in High School Musical) I am sure by this season everyone is so busy preparing for their Summer Travel Goals, well not for us. Summer or not, we still have tons of work in the office. But that doesn't hinder me to celebrate because it's my Mother's Birthday! At that time, we just cook and gather some of her friends and family to eat and sing together.
Also, last March 2018 I had an opportunity to meet a mutual from the virtual world.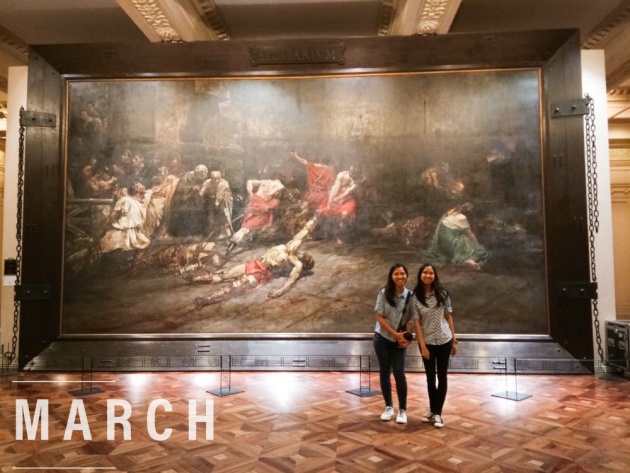 Photo Credits: Yannn via bitlanders.com
March 23, 2018, I spent my afternoon with Em and we went to the National Museum. Actually, the main goal is she wanted to try her photography skills in capturing masterpiece of Art so she decided to go to National Museum. And by fate, I told her that I can accompany her because I'll be near the area on the said day. Afterward, we went to Intramuros to see the sunset.
Intramuros is also called the Walled City, and at the time of the Spanish Colonial Period was synonymous to the City of Manila. Other towns and arrables (suburbs) located beyond the walls are referred to as "extramuros", the Spanish for "outside the walls".[3][4] It was the seat of government and political power when the Philippines was a component realm of the Spanish Empire. It was also the center of religion, education and economy. The standard way of life in Intramuros became the standard way of life throughout the Philippines. The Manila Galleons which sailed the Pacific for 250 years, carried goods to and from Intramuros (Manila) and Acapulco, Mexico.

-Source: Wikipedia
Long story short, it was a long afternoon with many walks but to admit it, it was fun being with her. Never thought I'll have an Adult friend from the virtual world. Awesome!!!
•A P R I L •
As summer continues, this is also the High time where our church conducted a life-changing event called "Cell Miracle Catch". Uniting every Christian Churches in Luneta to pray and declare greater things to happen in the Philippines. It was a day to remember, I believe everyone was Astounded on how God moves to each and every one of us. Surely His glory was seen in this beloved country that day.
• M A Y •
Summer is almost over, but not for us. Last May 11-12, 2018 we had our Team Building in Lubao Pampanga.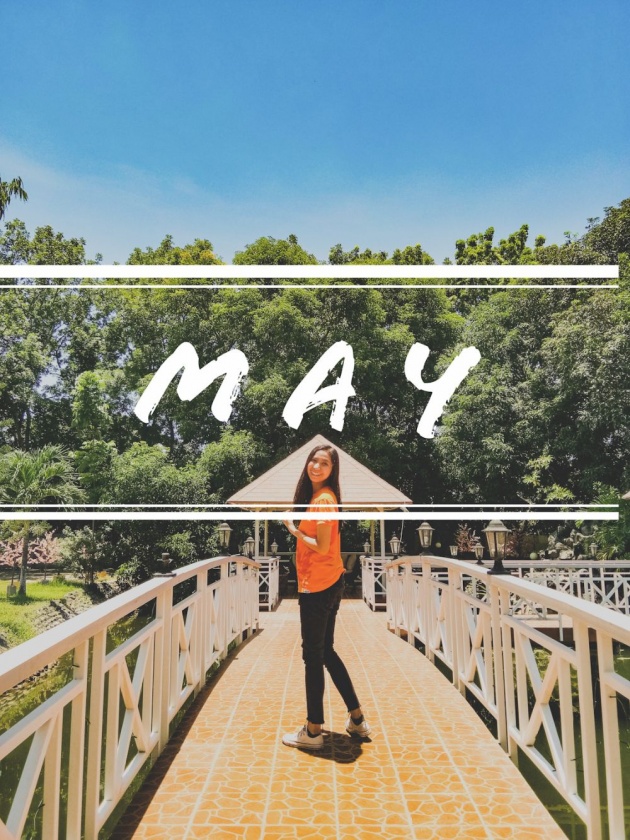 Photo Credits: Yannn via bitlanders.com
It was a rushed and unplanned Team Building but I guess everyone enjoyed that short break from stress. We had our Team Building a day before Mother's day. Friday after office we directly travel to Pampanga, we arrived at the place by 9 pm and it's kinda late for dinner already. After eating our dinner, the staff set up the karaoke and grill some barbeque and hotdogs for a snack. We sang for hours (I even got no voice after that night) and the day after we enjoyed the view and swim. At least we had a summer getaway before the rainy season approaches us.
• J U N E •
June is such an emotional month for us, also the toughest one. It's the month where two of the highest position in the office left us. No kidding we felt they're huge lost, I mean from the first risk taker and no. 1 performing Business center in the bank to just an ordinary business center (although yes we are still performing and they said that we still top) we can feel that the hype and eagerness suddenly dropped. Oh well.
But if there's a good thing happened that month, that would be the most awaited "Crossover Camp" in our church.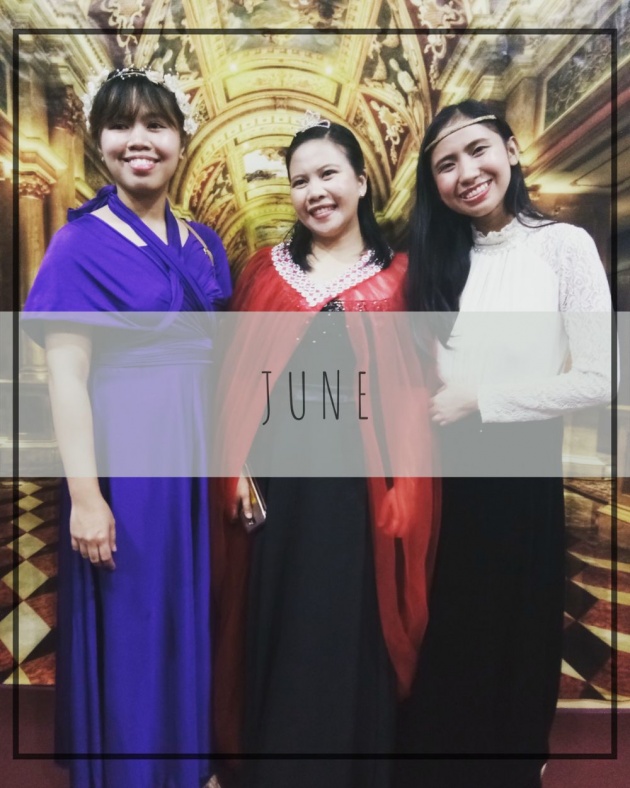 Photo credits: Yannn via bitlanders.com
The photo above was taken during the 1st day of the 3-days camp. It was called the "Royale Ball" where were all dressed up and aligned in the theme of Medieval period. It was a great opportunity to remind us that we are all Kingdom's citizen. Unfortunately, I wasn't able to write a blog about that amazing 3 days camp but to give you a glimpse how fun and memorable that experience, here's a video containing the highlights of both Batch in young professional's camp.
Video Credits: Doulos for Christ World Harvest via facebook.com
• J U L Y •
Here we go in July! After being hiatus here in Bitlanders, I decided to come back in blogging last July. And with that, I started off my blog about our company's color run and endless food trip together with my running mate.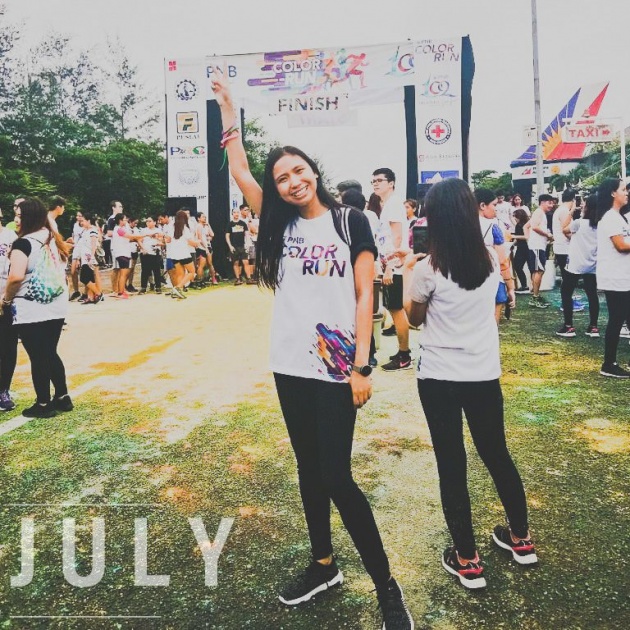 Photo Credits: Yannn via bitlanders.com
Hooray!! Look at that girl with a huge smile on her face! Well, we were able to finish the race of 5 kilometers run in just 30 minutes. (Actually, I'm not sure if you can call it a run because basically we just Jog and walk, we just pretend to run in every station where the staff is gonna throw some colored powder to us LOL). After that run we had our breakfast and headed to different places just to eat, please check out my blog about PNB's 102nd Anniversary: Color Run 2018 and Endless Foodtrip for the full details.
• A U G U S T •
Oh, we're already half of the year! I didn't notice that until my facebook memories reminded me that 2 years ago me, @Caaams and Janine had our girl talk bonding! Because of a tight schedule, we haven't able to catch up with each other, not to mention that we work in different cities. But I believe that if you really want to spend time together with your friends, you will really adjust and make a way for it to happen.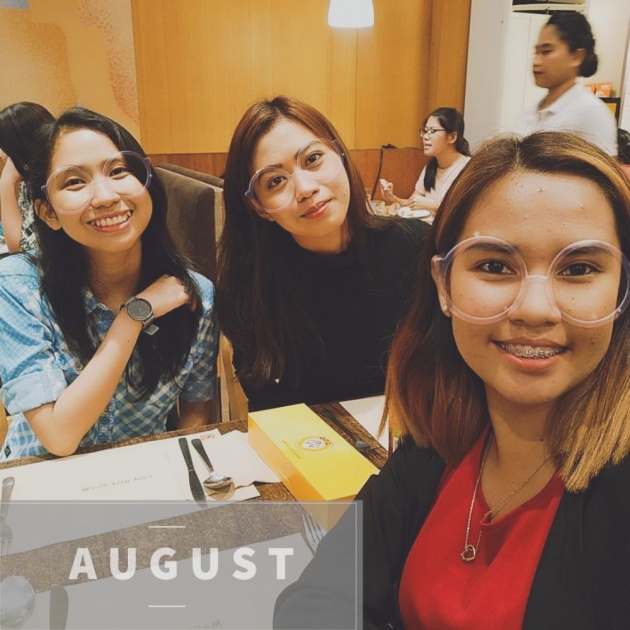 Photo Credits: yannn via bitlanders.com
August 03, 2018 exactly 2 years ago where the last time we met, we had this mini-reunion/dinner!! We talked about our career and of course their love life. HAHAHAHA!! It was short but heartfelt dinner/bonding for the 3 of us. I am so grateful for having such people in my life, where we can share life-lessons with each other.
• S E P T E M B E R •
*Drum roll please*
Brace yourself because the peak of my year is here!!! It feels like the last quarter of my year is the most exciting months of my year. Let's start off with my 2nd most awaited movie for this year, its's Goyo: Ang Batang Heneral. I remember waiting for 3 years for this movie after seeing the Epic History movie "Heneral Luna" last September 2015. Heneral Luna is such an eye-opener to its viewer most especially to young people who only knew little in our history. Yes, both of the movies are Historical movies. And it amazes me how the director of this age executed such realistic and not sugar-coating part of our history. And as expected, Goyo is such a masterpiece. It might not be as loud and epic as Heneral Luna but it has its own taste that makes it worth the watch. From the plot story to its cinematography, to its score and the Actors portray the role very well.
After seeing it for the first time, it gave me that sudden urge of anger from our previous government. How hypocrite and selfish people are (yes I'm talking about Aguinaldo and his troops). It's painful at the same time it made me sad that left me crying to sleep.
So okay after seeing it for the first time, my brother invited me to watch again and yes we watched it again. And for the 2nd time, it left me fresh revelations and lessons.
Another thing that hypes my September is my 3rd time attending the annual "Manila International book fair". You can read my blog 39th Manila International Book Fair Day 1 for more.
Well If you were able to read my blog about "MIBF" I mentioned something exciting at the end but unfortunately, until now, I haven't posted anything about it yet. But I guess I'll be dropping the tea now. Okay, I went back to MIBF on the last day for a book signing and guess who I met?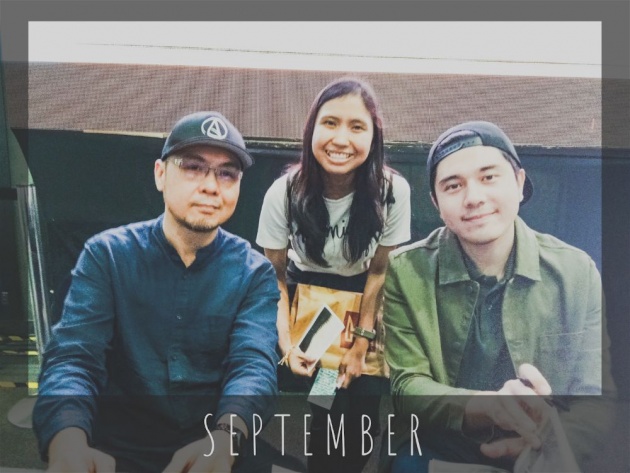 Photot Credits: Yannn via bitlanders.com
I met the Young General who portray Gregorio "Goyo" Del Pilar in the movie, Paulo Avelino together with the brain of the whole movie, the awesome Director Jerrold Tarrog!!! Aside from the story of the movie the details put in the movie captured my heart so it is really an honor that I met Sir Jerrold! I was able to talk to him for a minute and gave him one of my landscape painting (Inspired by my favorite scene in the movie) and gave a calligraphy quote to Paulo. It is such a privilege to be acknowledged as an artist by one experienced Director, feels like my heart is about to melt.
Lastly, before September ends I spent one Saturday together with my virtual friends (Including Em whom I met the last march) in a convention called "Cosplay Mania 2018". It's my 2nd year attending such an anime event, here's my first experience in cosmania last year, Anime and Cosplay presents Cosmania 2017. We were able to see Asuma Kousuke (stage actor of Toru Oikawa) and Hiroki Ino (stage actor of Koshi Sugawara) and both of them are so cute and good stage players!!! I just wanna hug them and squeeze their cheeks!! Also, we spent the afternoon Jamming with the music, buying some merchandise (wooops) and eating some snacks in Dohtonbori. Good times! Good times! Phew! I told you my September is so hyped!
• O C T O B E R •
Hey, it's my Birth month!!! I'll be turning a year older this month!! I am so grateful to God for granting me another year to live! So since my birthday is Sunday, we just had a Family lunch together with my cousin who also had his birthday that day. Then afterward we went and go to church to give thanks and praise him.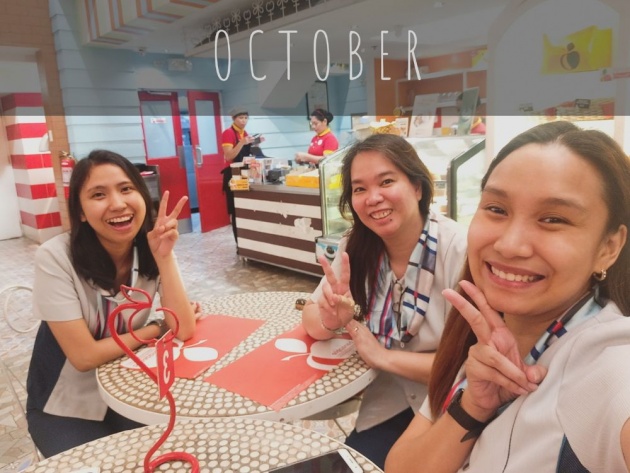 Photo Credits: Yannn via bitlanders.com
The day after my birthday, my two beloved office mates invited me to eat dinner. We dine in Banapple in Cubao and surprisingly they gave me an Ice Bear stuff!! I always wanted to have one but I am too hesitant to buy because it was kinda expensive. So it brought too much joy when they got me that gift. But above all, I am grateful for their lives for always being there as a friend, office mate and supportive sisters.
Another highlight of my month is the "Stan Block screening of Goyo" (I know I talked too much of this movie HAHAHA) It was the same day with Ninong Alvin's Birthday. And finally, on the same day, I met the cast of the said movie. I was stoked by the presence of the great actor Mon Confiado (who portrays the role of Emilio Aguinaldo) His presence is so Intimidating but his personality is opposite. I gave him my calligraphy and letter, and with shock, he wears a huge smile, says "Thank you" then suddenly hugged me. Awwwwwww he is so sweet!!! Next, to that, I met is Tomas Santos, he is definitely the baby of the cast. He was Angel Bernal, the young brother of Manuel and Jose Bernal. Then there's Sir Jerrold again, unfortunately, I wasn't able to talk to him. Then there's Gwen Zamora, the sweetheart of Goyo, Remedios Nable Jose. Man, she is so gorgeous and so sweet! I gave the 3 of them my landscape painting inspired by the movie. Lastly, it was Sir Alvin Anson, we call him "Ninong Alvin" I gave him my birthday calligraphy greetings and letter and he was almost in tears and immediately hugged me. They are so cool and so nice!!! Truly they deserve the success of the movie!!
• N O V E M B E R •
While I'm still on hype, November enters the story and I guess this is my favorite month in 2018. Because in this month, I met the most awesome Pointed pen calligrapher that I met on Instagram (Aside from Doc Gail of course)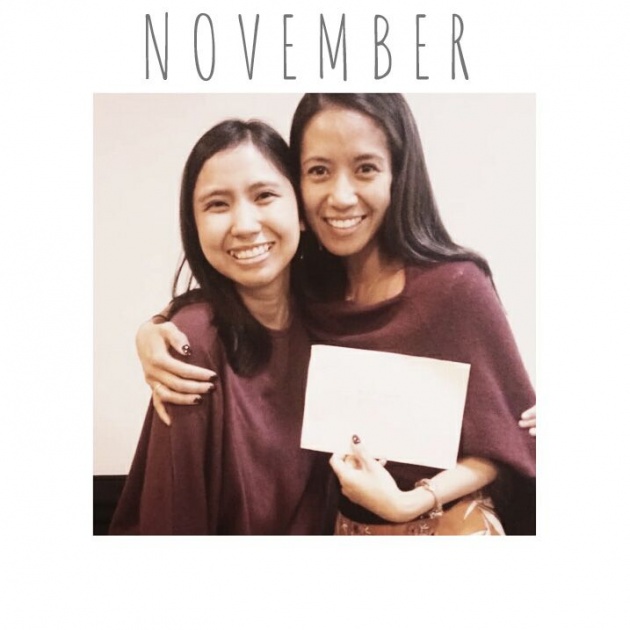 Photo Credits: Yannn via bitlanders.com
November 11, 2018
I met my 3 years virtual mentor in person (FINALLYYY!!!!!) I met the awesome Nina Tran! Ate Nina is a Pointed pen Calligrapher based in the USA but is pure Filipino. I met her on Instagram way back in 2015, as a beginner, I used to watch her live demo in Periscope. Download her free worksheet and joined her daily Copperplate Journey. Aside from being my mentor, she is also my friend and big sis! She is a gem in Instagram, although she got influence in social media still she tries her best to interact with an aspiring artist just like me. In those 3 years, we shared so many waves of laughter and tears. She even sent me guidelines for Pointed pen!
Most importantly, when I was down and people tend to stop believing in my craft, she was there. She was always there, although I moved from one medium to another. She was there. That is why I treasured her so much.
On that day, I was so blessed to attend the so-called event "Pagtitipon" it was a 2-hour free workshop with Ate Nina. At first, I didn't think I could meet her because there is no chance I can enroll in her Copperplate or Spencerian workshop that costs P16,000 per script. Yikes! But God is so gracious for speaking to Doc Gail and made this Pagtitipon happened. I was shocked that she noticed me in person. I was teary-eyed at that moment when we hugged. And I can say she is almost in tears too. (she even said that I should bring some tissues in case we both cry huhu). I am so happy and grateful to finally meet her. And she left me with these words,
"Keep creating amazing Art, Dayan"
• D E C E M B E R •
And finally, we come up in the last month of the year. Days have passed so fast, right? We are all aware how busy this month is to everyone. Almost everyone is busy preparing for their Christmas Party, excited to receive their 13th-month pay, bonuses and spending time with their loved ones. We really had a fun Christmas party in our Sector where our Team won the 2nd place in the dance contest. Same with our Department Christmas party where tons of kids joined us at our dinner.
I am also blessed that I won a rice cooker + P4,000.00 cash in our raffle. Indeed it was a fun Christmas party.
We celebrated Christmas in our home, shared some cooked foods and I was able to hoard Shinhan Watercolors at a cheap price (Artbar dropped the price of the said paints during Christmas Season). I was able to buy 16 Shinhan watercolor for less than a thousand. How cool is that??
Lastly, we went home to our province in Iloilo to attend my cousin's wedding. At the same time, it was a quick vacation for me and my mom. I am so happy that I was able to enjoy the 4 days vacation without thinking of any stress or work-related stuff. We were able to swim in the sea, ride a boat and went to Guimaras and spent the New year safe and sound.
Phew! That was a quick run through of my year, it wasn't my best year but gladly I was able to experience the best things in life last year. And I am looking forward to more journeys and adventure this 2019!!!
How about you? How was your 2018 went?
Thank you for reading and have a great day!!