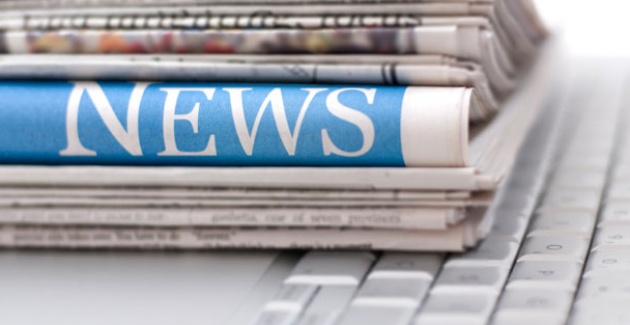 This week, representatives of established press and media got in touch with Film Annex to express interest in our Afghan Development Initiative. My partner Roya Mahboob is based in Kabul, and as many of you may already know, we are building schools in Afghanistan with INTERNET classrooms in Herat, near the border of Iran. Since I am based in NYC, I'm easier to teach, but I told the media the simple truth: "The real story here is Roya Mahboob. There are many like me, but there is only one Roya Mahboob". My position in this project is not strategic, it's simply realistic and logical.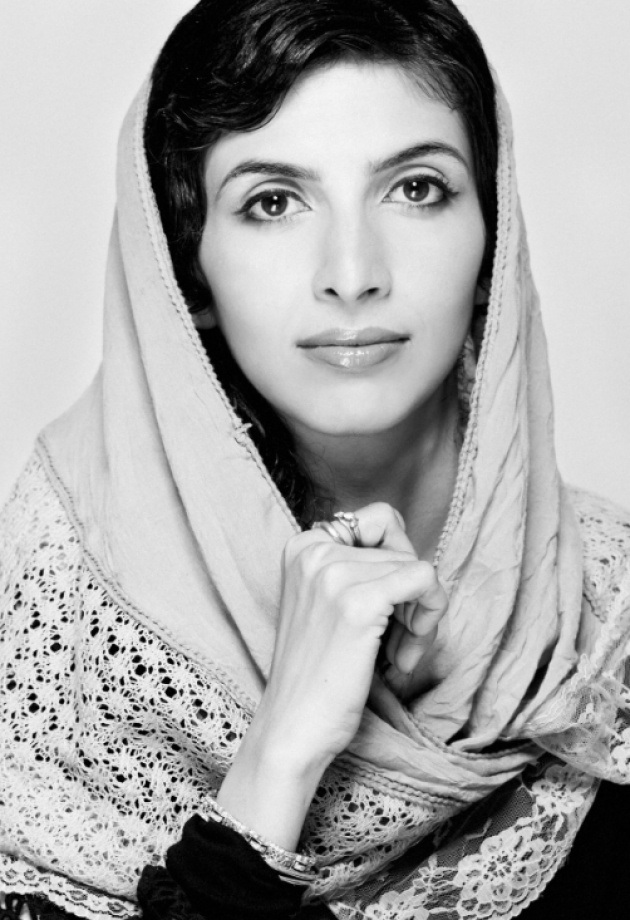 At 44 years old, with 22 years of New York City life under my belt, I have seen lots of situation, met lots of people and created lots of companies, but never have I encountered such an incredible and inspiring person as Roya Mahboob. Roya is a slender 25 Years old Afghan woman, and in addition to being the CEO of the most successful digital company in Afghanistan, she has been working with the Afghan and US government as an independent contractor for years. She travels the world from the Far East to Central Asia, from Europe to the US as a guest of honor of private and governmental organizations. Roya has a very strong personality, and when she wants to, she can put me in my place. Despite my experience and 4th degree black belt in Judo, I've come to realize that arguing with her is a learning experience.
My partner at Film Annex Capital Partners, Mike Sweeney, defines me as the crazy Wizzard of OZ, because I see what others don't see and have no hesitation to act on it. On December 2011, I saw Roya's interview by NATO. A few months later, I was finally able to reach her, and in a matter of a few weeks, we agreed on a fantastic master-plan: Building 40 internet classrooms in 40 schools to connect 160,000 children to the world wide web. Today, we have partnered in forming CITADEL of NYC to further support the Afghan Development Project, build schools in Afghanistan, and develop Examer, the educational software for Afghanistan, Central Asia,and other developing countries.

In addition to creating 4 INTERNET classrooms in 4 months and connecting nearly 20,000 children, the Afghan Development Web TV gathered 36 Interviews with various thought leaders as you can see on the Business Incubator dedicated channel. The Afghan Development Web TV has an average of 2.6 million viewers and generated 11.5 million page views in June alone. And here is the Afghan Development viewer demographics.

In addition to the above success, this week, FilmAnnex.com ranked #37 in the country, well ahead of CNN and NY Times. https://www.quantcast.com/top-sites. In terms of page views, we surpassed the Huffington Post ranked number 9 on Quantcast. The Huffington Post has more unique views, but we got much more page views per visit, which means we have more "sticky" users as we reward them, while others just take their content and do not redistribute the revenues: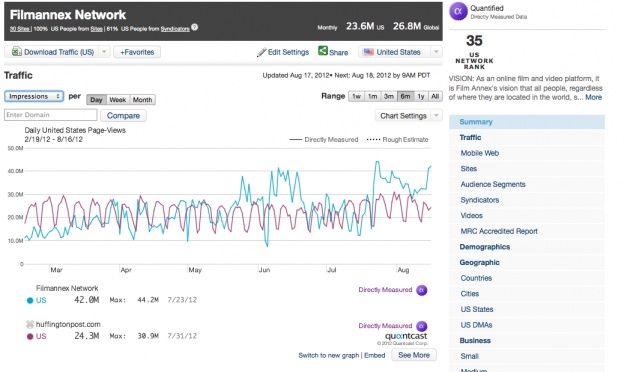 and a higher Hub Spot Grading score:

Roya Mahboob, the global interest in Afghanistan's education system and Afghanistan's economy are part of the reason why Film Annex is moving forward at this great pace. This is in addition to hundreds of new videos from The White House, NATO, NASA, USAid, and another 283,000 users and professional content providers on Film Annex's Network.
Can one video make a difference? Yes it can! If it weren't for the NATO interview, 20,000 children would have no INTERNET classrooms today, and they would surely have fewer opportunities ahead of them. The 3 minutes and 35 seconds video shot by NATO in 2011 and titled "A Business Woman in Herat" gave me the opportunity to change so many lives starting from my very own.
Going back to the very basics, here is what really matters: Three sets of longtail keywords:
"Building schools in Afghanistan"
"The Afghan Educational System"
"Afghanistan Education and Economy"
No Politics, Just Internet