Did you know, there are several Hollywood movies set in various Westin hotel and resorts worldwide? Well now you shall read all about it! Haha.
Since I've come back to working in real estate and handling The Residences at The Westin Manila Sonata Place, I now notice anything related to the brand. A few months ago I reviewed a movie for the Bitlanders film series and boy did I get surprised when I suddenly saw the Westin hotel logo in one scene! What a shocker as I never noticed it before! That incident gave me the idea to finally come up with a short list of Westin set Hollywood movies worth mentioning.
I usually watch fantasy, sci-fi and action/adventure films so that's mostly what's listed below. Before we get to the list, let me introduce the Westin brand to you in case you are unfamiliar with it. Also, I'll let you know more about the importance of film setting.
♦ The Westin Hotels & Resorts ♦
The Westin Hotels and Resorts is an upscale hotel chain from America which is currently owned by Marriott International. Upon the latter's merger with Starwood Hotels and Resorts, Westin is now part of the world's largest hotel chain.
Westin is known for its signature wellness program, the six pillars of wellness. On their website they also say that everything in Westin is designed with people's well-being in mind. This is what makes guests better than when they checked in. From the time anyone steps into the hotel or resort until they leave, guests can experience the luxury of total wellness.
Westin is a brand that is known for signature amenities which help travelers to relax in luxury, revitalize with healthful foods and receive the best service available. The atmosphere in Westin hotels and resorts is laid-back for guests, but high energy behind the scenes for service. The rooms are completed with excellent technology, uncluttered décor, and very comfortable beds, baths and furnishings. Many are pet friendly, providing special beds, dishes and foods for pets. The resorts are also family friendly, with supervised kids' activities and often lists of things families can do together.
Aside from providing the best service to each guest, the facade and interiors of each hotel can match or may display the culture of whichever country they are in. European Westin hotels of course have artistic European decor, Asian ones have an authentic Asian vibe and so on. It is no wonder then that American movies have scenes inside or outside a number of Westin hotels and resorts worldwide.
♦ Is Film Setting Important? ♦
To the happy and simple movie watcher, the exact location where the movie was shot may not matter much as long as it looks great on screen. To the artists, storytellers, scriptwriters, authors, filmmakers and/or film students, the setting is important to create a great story and film. After all, it can establish the tone of the scene.
Think about it, if we are familiar with the general setting the characters are in, we can relate more to them, right? This is why we automatically suppose that lovers should be filmed in Paris, adventure and nature movies should be shot via Safari or that surfing scenes should be done in Hawaii or Siargao.
In terms of city backdrops of course it will depend on the film location. Since an iconic place will be present in every city, why not shoot in one of the local five star hotels too right? Using Westin as a scene backdrop tells familiar viewers that the characters can afford to be in it. Whether the characters paid for the stay themselves or not is something we don't usually concern ourselves about while we watch movies. Hehe. It does let us know that they prefer the excellent service and superb comforts of Westin hospitality.
Imagine if it was you, your family and friends or colleagues living in an exclusive Westin city residence, that'd be almost like experiencing the luxury Westin hotel life everyday! It allows for easier access to almost everything you need inside and outside your Westin Manila Residence since it is in the heart of a popular business district.
(Photo credit via RLC Marketing of Robinsons Luxuria)
I'm sure we all can agree that most city folk will prefer convenience and comfort. Who wouldn't want to be pampered and focusing on our total well-being? Living a luxurious lifestyle in a green and bustling neighborhood would be an awesome daily experience. Plus if you own a pre-selling unit in the only Westin branded residence in Southeast Asia, be sure to be the envy of plenty of people very soon!
Don't worry about missing out. I'd gladly assist anyone in owning part of this exclusive luxury and wellness focused property. Referrals are welcome too so grab this opportunity and contact me now before the very last unit is sold!
If a Westin residence will be the envy of your family and friends, you should now understand what it means when you see movie characters staying or being in any Westin location. Here's a short list of known movies that took place in this heavenly brand of hotels and resorts.
1. The Bourne Supremacy: The Westin Grand in Berlin
If you've seen the Jason Bourne movie series, then you should know they shot a scene at a German Westin Hotel. US agent Pamela Landy was staying at The Westin Grand, that's how Jason was able to follow her.

(Screencap by ArtGirl, credit: Ephdel via YouTube)
I mean, look at this wonderful top view of the hotel stairs. Isn't it something? The carpet and decor alone is worth the shot.

(Screencap by ArtGirl, credit: Ephdel via YouTube)
2. Lucy: The Westin Paris Vendome
About two months ago, I reviewed a movie here in Bitlanders and rediscovered some of the scenes. Imagine my surprise when I saw a Westin Hotel lobby shot! It was just a simple scene but the impact was slightly shocking to me! Lol. I didn't bother with it when I first watched the movie but now I recognize it and was happy to see the Westin brand prominently showing.
Want to see what's in a Westin hotel room with possibly some SuperfoodsRx served to the guest? Watch this clip:
3. Before Midnight: The Westin Costa Navarino in Greece
Here's one of the movies in the Before trilogy set in the breathtaking Westin resort in Greece. Yes, I know it is a romantic film. I haven't thought of watching it but it is still worth mentioning.
Here is the movie couple at the reception area of the hotel.
Did you know, the room where they stayed in has actually been renamed as the Before Midnight suite? Lol. Aside from that, you can see some of its wonderful coastal areas as backdrop to several scenes. Watching the trailer didn't make me want to watch the series though. I did skim through this film and I can only say the beach setting is really breathtaking.
4. In the Line of Fire, True Lies and many more: The Westin Bonaventure Hotel in Los Angeles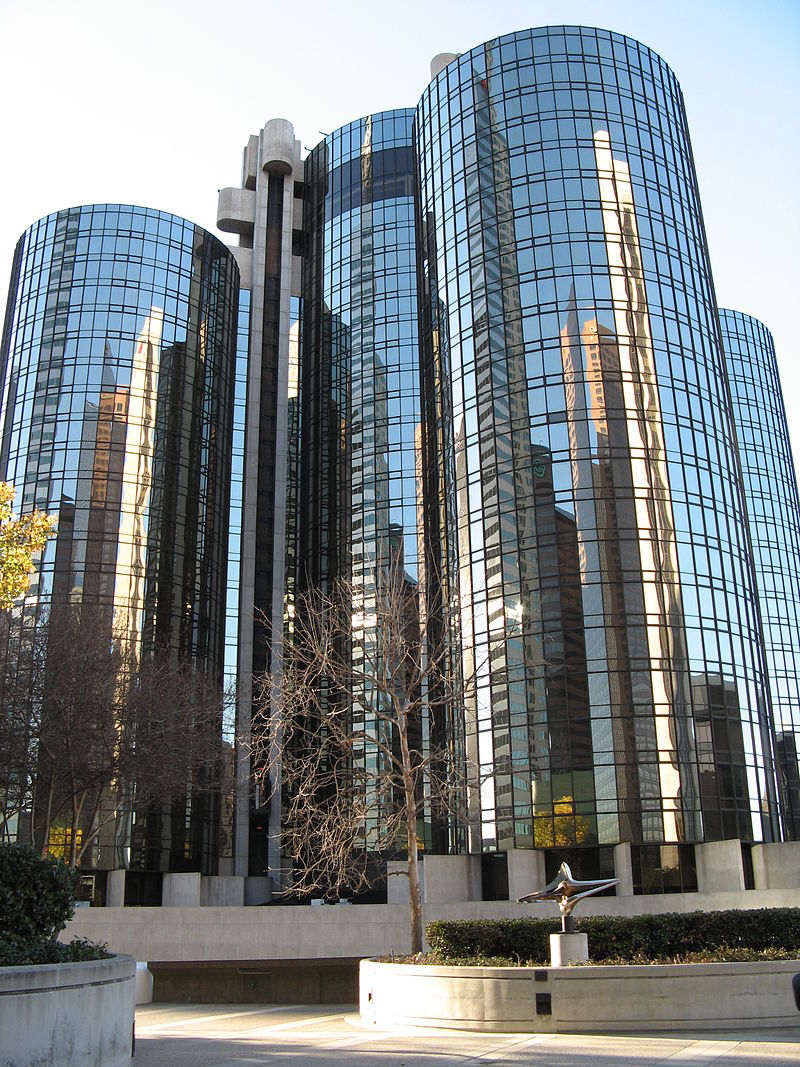 Look at that! Doesn't it look impressive? This particular US Westin hotel is not only well known for its futuristic exterior but also for being popularly used as an interior set location for many movies. Based on the number of times it has appeared in Hollywood films or shows, I believe it is the most featured Westin Hotel.
A quick check on IMDb will show there are 42 movies and TV shows listed as having used the place as filming location. Are you curious to know how it looks like in movies and real life? Here's a video comparison to the film scenes and the actual hotel.
I also have never watched In The Line of Fire but I definitely got pleasantly surprise to find out parts of True Lies was shot in it as well. I've seen the latter and it's a kinda funny and memorable film too. Who knew it was partly shot in a Westin hotel? I certainly didn't when I was younger. Lol.
* * * * * * * * * * *
And that's everything! Haha.
Isn't it fun to find out about these things? Pretty soon Filipinos and foreigners alike will be able to experience actually staying at this five star international brand of hotel. A better choice would be choosing to live and invest in a Westin residence here in Southeast Asia, particularly in the Philippines. I certainly enjoyed doing all the online location research so I'm excited to see the actual Westin Manila hotel and residence once it's done! Haha.
Have you ever stayed in any of the above Westin Hotel or Resort? Know of any other movie or show that was shot in any other Westin location? Do share in the comments!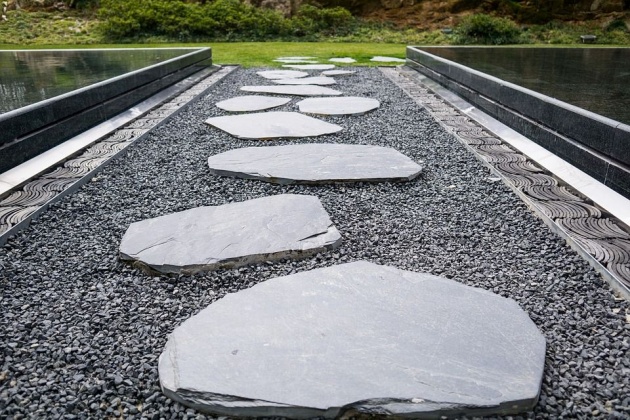 (Photo credit via Pixabay)
Related blogs:
To know more about this site, read the FAQ in the gear icon upon signing up.
If you have any problem or site issues,
please report and send an email to cs[at]bitlanders[dot]com.
All images are copyright of their respective owners.
Written for Bitlanders by ArtGirl. All rights reserved
© Art x Stephanie Rue
If you're not a Bitlanders member yet, click here to sign up
and also be appreciated for what you post as you earn extra $$$.