Introduction: This is the fourth in a series of Film Annex interviews with Nancy Hatch Dupree, the American adventurer, author, historian and founder of the Afghanistan Centre at Kabul University (ACKU).
Nancy Dupree has been a real-life legend in Afghanistan for 50 years. She has dedicated herself since 1962 to documenting and preserving Afghanistan's cultural heritage. Her life's work, and that of her late husband Louis Dupree, has culminated in today's ACKU and a state-of-the art new ACKU facility that officially opened last week after several challenging years of planning and construction.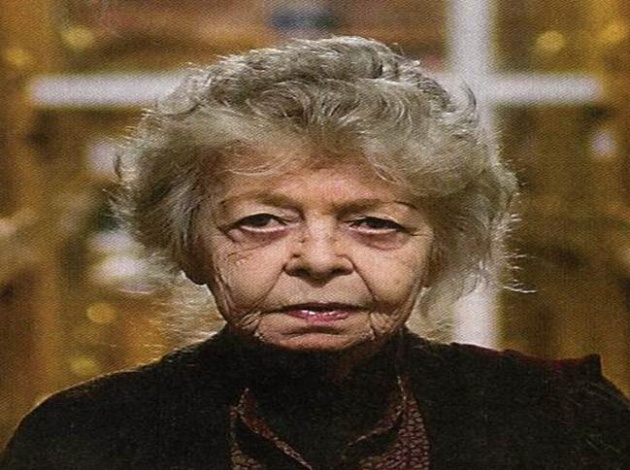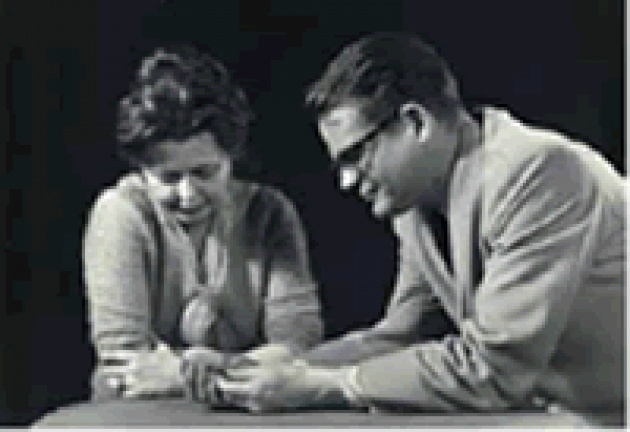 Nancy Hatch Dupree Louis and Nancy Dupree in 1960's Kabul
The story of ACKU began in the early 1960's with Nancy Dupree and her husband, the ex-paratrooper, archaeologist, historian and professor Louis Dupree. Working and traveling together over the course of several decades, they became famous throughout Afghanistan and internationally for their archaeological work, their prolific writing, and their efforts to understand, document and explain Afghanistan's history and culture.
Nancy Dupree has received many Afghan and international awards for her innovation and leadership at ACKU. At the age of 86, she continues to help sustain ACKU with purpose and strength in supporting education in Afghanistan and preserving Afghan history and culture for future generations.
ACKU's early history was discussed in Mrs. Dupree's first interview with Film Annex. Subsequent interviews discussed ACKU's nationwide ABLE library program and the design of the new ACKU building.
Nancy Dupree speaks here again with U.S. Navy Captain Edward Zellem, author of "Zarbul Masalha: 151 Afghan Dari Proverbs" and the "Afghan Proverbs Illustrated" series in seven languages.
----------
Film Annex: Hello again, Mrs. Dupree. It's great to continue the conversation. As a famous Afghan Proverb says, "Ze gahwaara taa guhr daanesh bejoye." .ز گهواره تا گور دانش بجوی (Seek knowledge from cradle to grave). This sounds like a proverb that describes what ACKU helps people do. Now that we've learned about ACKU's history, the ABLE program and ACKU's new facility, we'd be grateful for a few of your thoughts on ACKU today and in the future.
Nancy Hatch Dupree: That particular Afghan Proverb describes ACKU's goals very well. Education and knowledge, and the tools to pursue them, are so important in life. Striving to gain awareness and understanding through the pursuit of knowledge enables us to live in peace with one another.
I've seen and experienced a lot in my life, but I still try to learn something new every day. ACKU provides many opportunities to do just that.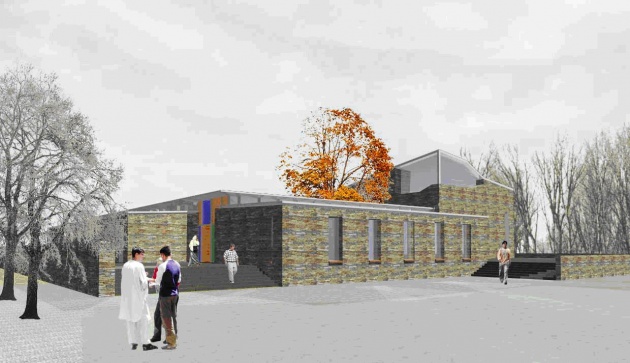 An artist's rendition of ACKU's new facility, the most advanced library and research center in Afghanistan, which officially opened last week
FA: ACKU has just finished moving into its new facility. What is your vision for the future of ACKU?
NHD: As with everything I have ever worked on in Afghanistan since the 1960's, it's important to say that it's not just my vision – it's a shared vision developed together with Afghans in a culturally appropriate way. That's the way Louis and I always worked together with Afghans, and that's the way I work today.
As for the future, ACKU will continue its current activities in collecting, preserving, and promoting access to its documents. Many items are being digitized for two primary reasons: to preserve documents printed on fragile paper and to enable us to distribute documents to libraries and universities in Afghanistan as well as to users abroad.
So our outreach is broad. Who can tell how ACKU will evolve? I cannot say at this point.
FA: ACKU has been called the "de facto National Library of Afghanistan." Is that true?
NHD: No, I would certainly not like to say that. There is a National Public Library in Kabul and a large network of about almost one hundred Public Libraries scattered around the country. They offer works on various general subjects just as any Public Library does. The Ministry of Information and Culture is seeking to develop them further with better support on library management, regular supplies of materials and books, computer skills and internet. It's a huge job that requires a lot of resources and funding.
Here at ACKU we concentrate on developing a very specialized collection consisting mainly of materials about Afghanistan. One could say perhaps that ACKU is the region's richest collection of materials on Afghanistan. ACKU's collection includes both historical and current books, documents, newspapers and periodicals. The posters and various ephemera will gain significance in the future.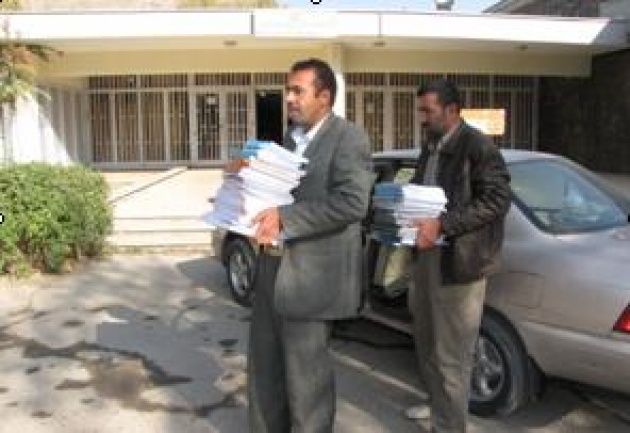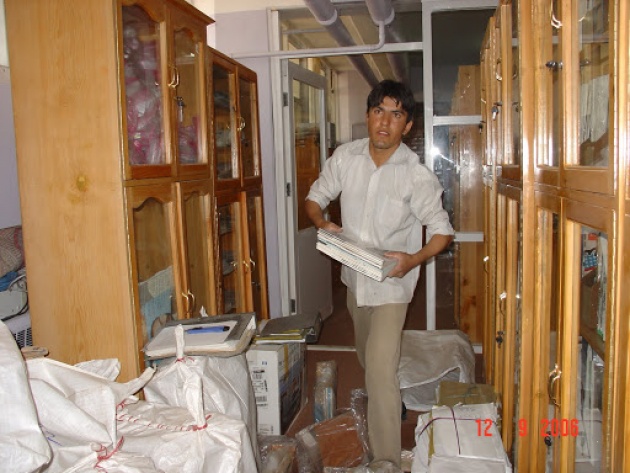 ACKU's acquisitions staff are very active in gaining new books and documents for the ACKU Collection, the region's richest collection of books and documents on Afghanistan
Regarding acquisitions for the ACKU Collection, ACKU employs an acquisitions officer who makes a daily round of agencies and organizations that produce reports, newsletters, or analyses. A daily check on the internet for articles of substance also is made, and those considered important are downloaded and catalogued. Friends of ACKU often write recommending various works. Authors often send ACKU copies of their publications. The budget also contains a generous line for the purchase of books.
FA: ACKU's work is so important for the future of Afghanistan. How is ACKU funded today?
NHD: To begin with we must acknowledge the support of the Afghan Government, which gave us the funds to build the new facility. In addition, over the years public sector donors have been quite generous to ACKU. The Royal Norwegian Embassy has been and still is a major donor, along with USAID. The Open Society provided generous funding for several years and may continue. The Estonian Embassy has contributed significantly to the IT installations in the new facility. The Swiss helped with the expenses of architects and architectural supervision. The American Embassy funds the publishing of ABLE books and setting up mobile libraries, as well as equipment for digitization. A Canadian NGO made a major purchase of ABLE libraries.
The Louis and Nancy Hatch Dupree Foundation lobbies and fundraises from different sources. And more. Such a diverse, ad hoc approach will now have to be tightened, systemized and creatively expanded into other sectors if the future sustainability of ACKU is to be assured.

To pursue our goals, ACKU will need to develop more aggressive fund-raising techniques. We expect that the international aid environment will become less generous as the post-2014, post-NATO, post-ISAF era approaches and foreign forces withdraw from Afghanistan. Many governments around the world are dealing with their own domestic economic problems, which also means less public money for international aid. This may require us to shift our funding strategy into a greater focus on the private sector, and even possibly looking into the possibilities of commercial support.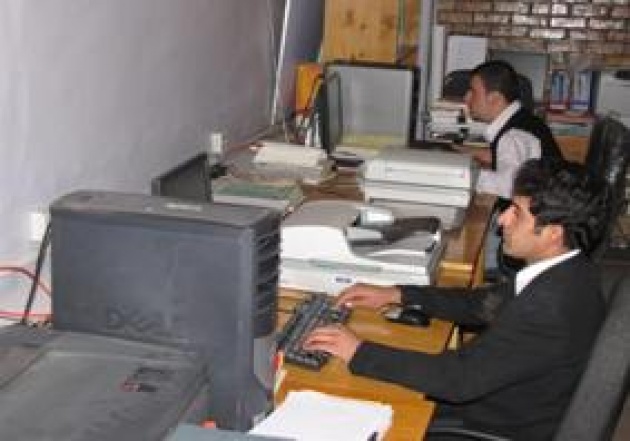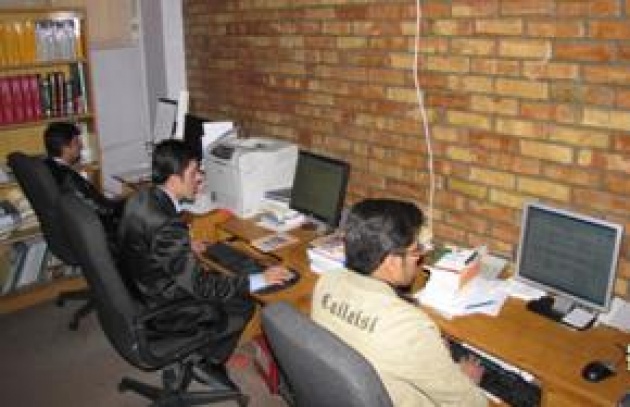 ACKU cataloguers and digitizers work every day to preserve new materials and ensure availablity
FA: Very interesting. What else can you tell us about the future of ACKU in terms of technology, cataloguing and digitizing?
NHD: Naturally we shall focus on improving management and securing the collection while continuing our core activities of Acquisitions, Cataloging, Digitizing, and Dissemination. ACKU has many documents, including newspapers, which are in great demand by users but are printed on fragile paper which disintegrates with handling. So preservation is an important reason for digitizing. When paper is gone, it's gone. But digitized books and documents can be preserved with multiple backups, used around the world and maintained forever for future generations.
The vulnerability of the collection was one of my greatest worries in moving the collection from Peshawar to Kabul after the fall of the Taliban government. I was concerned that it would take only one Talib with a match or an ISAF bomb and all would have been lost.
The digitization project was originally funded by the National Endowment for the Humanities in Washington D.C., through the University of Arizona Libraries. ACKU still maintains a collaborative partnership with the University of Arizona and this will continue to expand. From November 2007 through 2013, 800,000 pages were digitized and quality checked. The Home page on our website www.acku.edu.af will tell you more about the digital collection and its link to Arizona.
We are happy to share digitized documents with international users and many have expressed great delight in finally finding long-sought documents at ACKU. But the primary purpose of the digitization project is to be able to share documents electronically with universities and libraries within Afghanistan.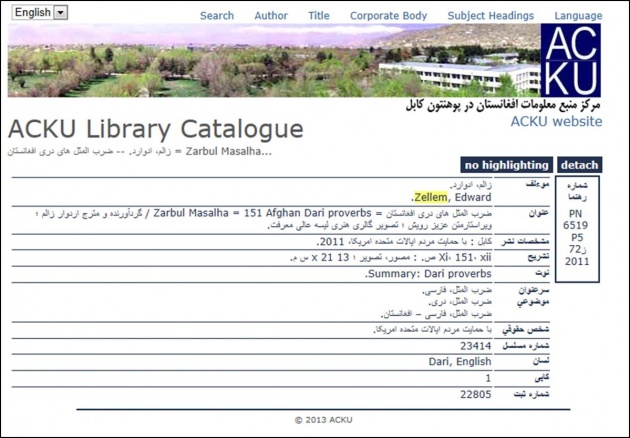 "Zarbul Masalha: 151 Afghan Dari Proverbs" as it appears in the ACKU Collection's online catalogue
To facilitate access by users, ACKU installed a new Koha database as recently as October 2012. This widely acknowledged open source library management system was developed in Mumbai, India and has three interfaces in English, Dari and Pashto. The next phase will include uploading PDFs of our digital materials, as well as access to our image collections. The IT upgrades and broadband internet connectivity that comes with our new building will help us accelerate and expand the digitization and electronic distribution program. Our catalogue and further details may be found on the ACKU website under "News."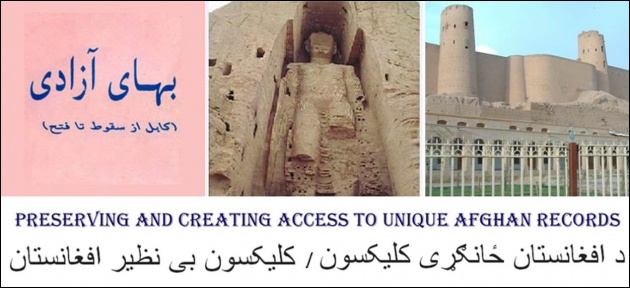 FA: ACKU's motto is "Sharing Information for Nation Building." Both those things are vital to the future development of Afghanistan.
NHD: That's right. It must be kept in mind that cataloging and digitizing are not the only means of sharing information for nation building, which is the ACKU motto. With the new spaces now available, ACKU will initiate a series of monthly "events" designed to promote research and academic development through lectures, debates and seminars on social, economic, cultural and political issues, exhibitions, films, concerts and video dialoguing. In these ways we trust that ACKU will develop into an institution relevant to the future prosperity of Afghanistan and its people.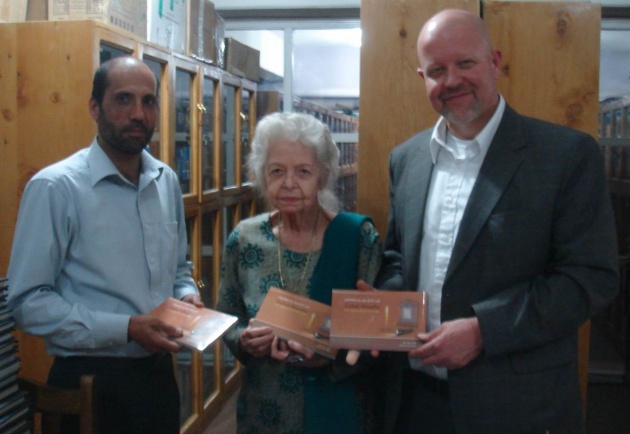 ACKU's chief librarian Rahim with Nancy Dupree and the author in the ACKU library with the first edition of "Zarbul Masalha"
FA: Mrs. Dupree, thank you. We look forward to following ACKU's continued progress and helping however we can. As the Afghan Proverb says, "Yaar zenda sohbat baqee." (As long as the friendship lives, there will be more conversations.) یار زنده صحبت باقی
NHD: Thank you, Captain Zellem. I'd like to finish with an Afghan Proverb too. It relates not just to ACKU, but also to the future of Afghanistan in general. "Koh har qadar beland baashad, sar-e khod raah daarad."
کوه هر قدر بلند باشد، سر خود راه دارد
This translates as "Even if a mountain is very high, it has a path to the top." This has great meaning for all our combined efforts.
Afghanistan will get there if we all work together.
-----
This is the fourth in a four-part series of exclusive Women's Annex interviews with the legendary Nancy Hatch Dupree.
Part 1: Digitizing Afghanistan's Cultural Heritage
Part 2: ABLE, Afghan Education, and Self-Sufficiency
Part 3: New ACKU Building Combines Traditional Afghan Architecture with 21st Century Education
-----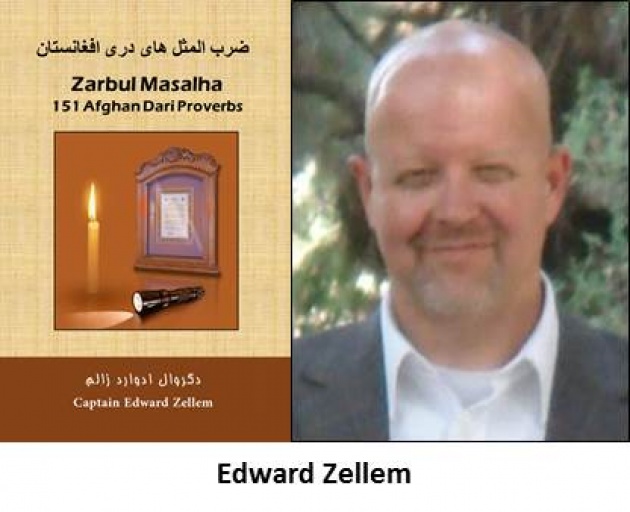 More of Edward Zellem's interviews with Afghan celebrities and thought leaders are coming soon on Women's Annex.
To be notified of new interviews, updates and articles, please visit here and click the green "Subscribe" button.