I am in Italy now and training regularly with the Kodokan Judo Cecina team, Sensei Cantini that I have been visiting since I was a white belt in the 1980's. Last night, Giacomo Pallini, Giacomo Santini and I practiced together and fought 8 rounds of Randori with continuation to the ground, competition style.
My mental Judo clock is on! I keep record of what happens even if it surpasses my expectations. Instinctively, I also re-enact what should happen and what I want to happen in the immediate and near future. Judo is like a pleasant obsession wrapped in adrenaline. I crave the next practice this Friday.
Everyday, I wear a NYAC judo shirt and think of my friends back in NYC. I miss them but also think that I better train or September will be hell for me when I step back on the mat.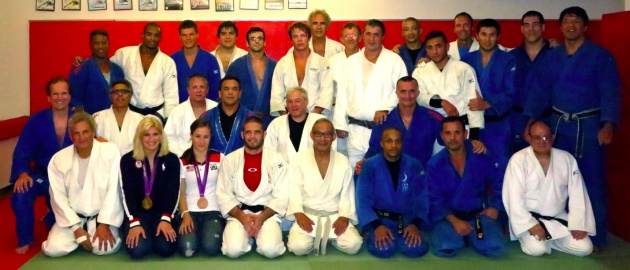 One of my closest friends is Jim Gorman. We train regularly in NYC. He is a detailed athlete with a long experience in Wrestling (All American), Judo (3rd Dan) and Jujitsu (World Champion). He is committed to a minimum number of fights and minutes per training and loves to be posted on the training regime of his friends and opponents. His Judo clock is always alert and in motion.
Two days ago, Jim Gorman sent me a great article about Judo and what the sports means to him. Here is what he wrote:
What Judo Means To Me,
After a competitive career in high school and college wrestling, I was looking for another physical challenge.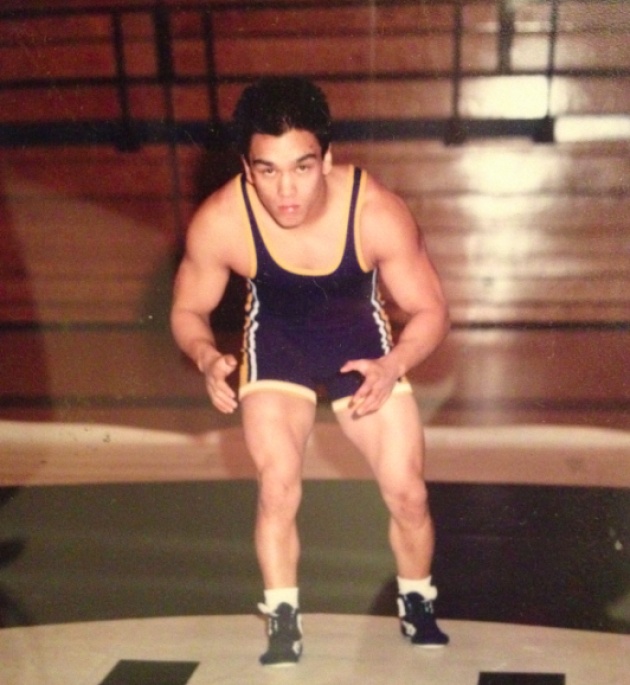 At the time, I was living in Bristol, Connecticut and working for ESPN. I was getting very bored going to the local Gold's Gym and just lifting weights. I took Judo during the summer months between my freshman and sophomore years in college. I already had a slim idea of what the sport was really about. With this being said, it still took almost a year to sign myself up for Judo class at Yu's Academy in Canton, Connecticut. I was about twenty nine years old when I first started my career in the wonderful sport of Judo, also meaning "The Gentle Way" in Japanese. Like all combat sports, Judo is very humbling. There is always somebody quicker, stronger, in better shape, younger or more technical than yourself.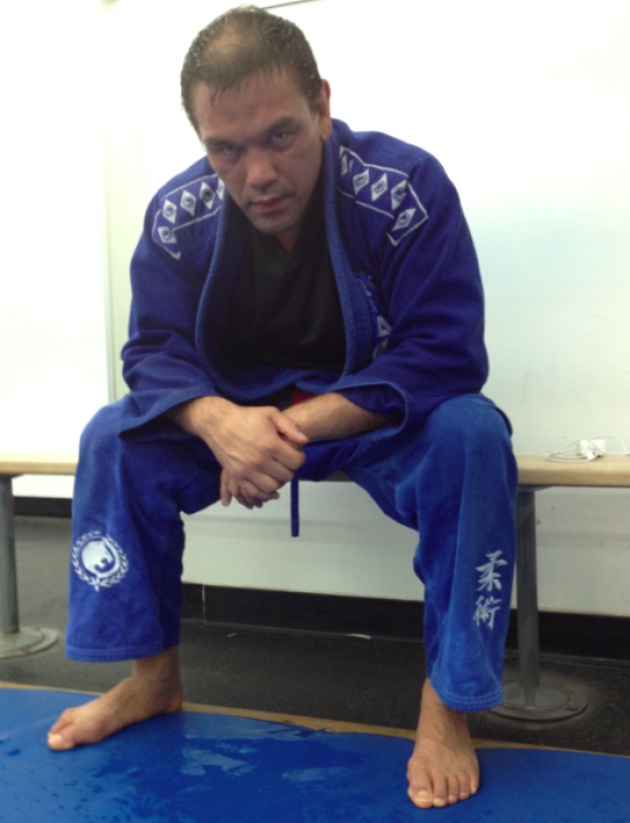 While participating in Judo over the last 19 years, I learned so many life lessons. I have learned an efficient self defense system. I have learned the sixty seven Kodokan Judo throws and different Newaze submissions. I also live a different way of life and have a different way of thinking. All the closest friends in my life today have some connection with a combat sport like Judo, Wrestling or Brazilian Ju Jitsu. I guess there is a certain mind set or mentality that comes with playing sports like this. Through Judo, I was able to meet all kinds of nationalities, people from different countries and social backgrounds. Participating in Judo is mental and physical therapy. After a tough workout, everything seems to be okay. All my worries seem to get washed away and left with my sweat on the mat!
Jim Gorman is a great friend, mentor and inspiration. He is also the producer and director of Bouncer Chronicles, a great documentary and re-enactment of the world of bouncers and the NY nightlife. I am a very lucky person to have him as a friend, Judo partner and inspiration.