Hello friends
Last night I was watching an old movie of Bollywood which inspired me a lot and I planned to write a review about it.
The movie name is Nayak.

Image Credits: http://www.rocknroll.pk
Introduction:
Dear friends, the movie Nayak was released by Bollywood in the year 2001. The movie is about the government and its rule. The movie tells us the clear idea of the government of India. The main hero of this movie is Anil Kapoor who is a journalist by profession and he takes an interview with the CM. He has some proofs regarding too bad actions which are also against the nation and people and he wants answers from the CM as he is showing live in front of the people. The CM is shocked and has no answer about it and for this reason, he invites the journalist Anil Kapoor to be one day CM to feel the difficulties and troubles of CM.
Read more about the movie here on Wikiedia.
Nayak: The Real Hero is a 2001 Indian Hindi-language political thriller film directed by S. Shankar and starring Anil Kapoor, Rani Mukerji, Amrish Puri, Paresh Rawal and Johnny Lever in the lead roles.[1][2][3] The film is a remake of S. Shankar's successful Tamil film Mudhalvan (1999). The film's score and soundtrack, composed by A. R. Rahman, were reused from Mudhalvan with Hindi lyrics. It was critically acclaimed and has since developed a mass cult following among audience. It did poor box office, primarily because of poor marketing. It was one of the most expensive films to be completely shot in India. Over the years it has emerged as a cult film due to its strong fan following. At the same time this film was remade in Bangladesh named "Minister" directed by Kazi Hayat starring Manna (actor), Moushumi, Dildar and Kazi Hayat.

Credits: Wikipedia.org
Here is the video of that Interview.
Raj Taking Interview of CM
Video Credits: NH Studioz via YouTube.com
The Raj who is a journalist, declines and says that he can't be a CM but soon he feels that he must have to accept the proposal of CM because he is a true person.
He takes immediate actions against the bad governance and also suspends those officers who are not working well. His fast actions and decisions make him real hero of poor people and after one day, the people want him the permanent leader.
Raj does not want it because he thinks that he should live a simple life but due to the insisting of people, he has to accept it. He works really great but the old CM is not a good person and he kills his parents and also makes troubles for him.
The movie tells us that although being a politician is not a good decision but you have to do it if you want to bring the change to your country. If you want to shine the future of your people then you have to do it and you have to bring the good governance in your country.
Dear friends, Now I would like to move forward and will introduce some major actors in this movie here.
Anil Kapoor: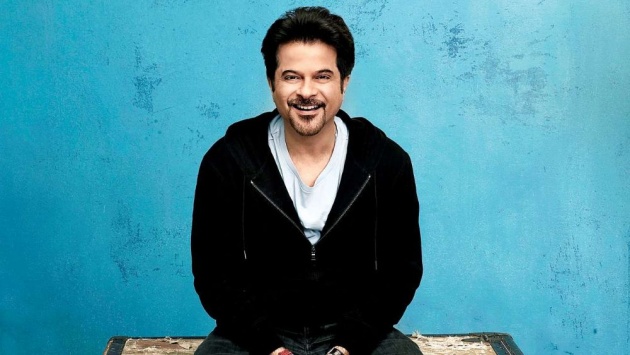 Image Credits: http://static.dnaindia.com
Anil Kapoor is the main hero of this movie who is a journalist by profession. Anil Kapoor is known as Raj in this movie. Once he is selected for an interview of the CM. He is nervous about it but he has to do it as it is his duty. He brings some footage of chief minister in which he has given orders and property of people was destroyed and CM had stopped the police commissioner for taking any action. Raj presents the footage in front of the camera and wants the answer from CM. CM asks him to be a one day CM for getting known about the problems of government.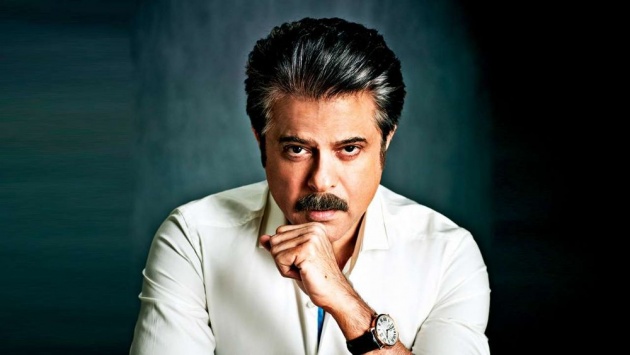 Image Credits: http://static.dnaindia.com
Read more about Anil Kapoor here;
https://en.wikipedia.org/wiki/Anil_Kapoor
Rani Mukherji: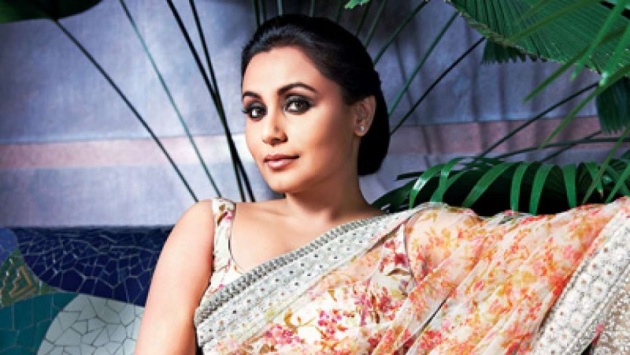 Image Credits: http://static.dnaindia.com
Rani Mukherji has the role in this movie as heroine and lover of Raj. She is a simple village girl and loves Raj. She wants to marry Raj but her parents insist Raj live a simple life instead of being a leader. Rani is known as Manjari in this movie and she speaks the truth that's why Raj falls in love with her.
Read more about Rani here;
https://www.imdb.com/name/nm0611552/
Amrish Puri: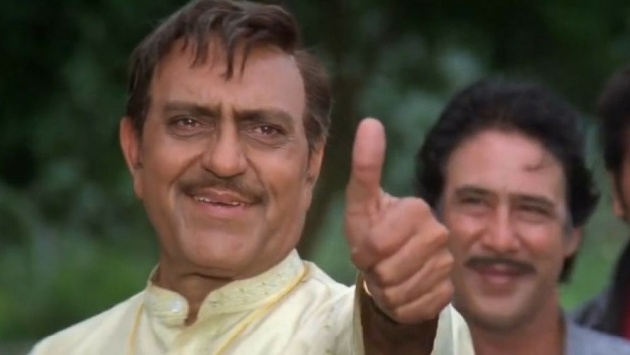 Image Credits: https://daily.social
Amrish Puri has a leading role in this movie and he is acting as Chief Minister and known as Balraaj Chohan. His acting is mind-blowing and he acts as he wants only his government and he doesn't sympathy for people or nation.
Read more here about Amrish Puri;
https://www.imdb.com/name/nm0700869/?ref_=fn_al_nm_1
Paresh Rawal: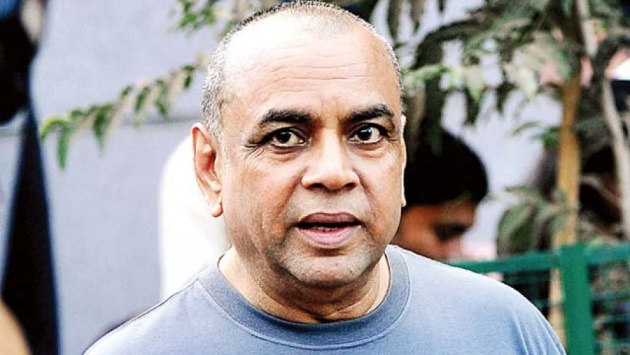 Image Credits: http://static.dnaindia.com
Paresh Rawal is known as Bansal and he is the personal secretary of CM. He is working with Balraaj but he is not happy at all. When he works with Raj, he becomes happy and then he also insists Raj for working as a leader.
Read more about Paresh Rawal here;
Pooja Batra: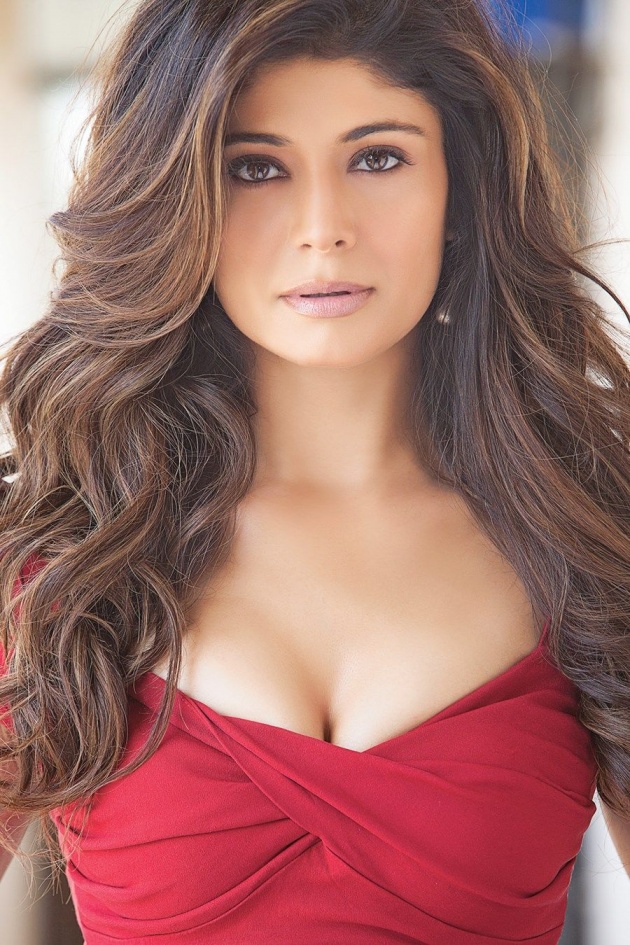 Image Credits: http://www.magnamags.com
Pooja is known as Laila in this movie and she is also a journalist and working with Raj. She is covering the whole day of Raj when he becomes CM. She also likes Raj.
Saurabh Shukla: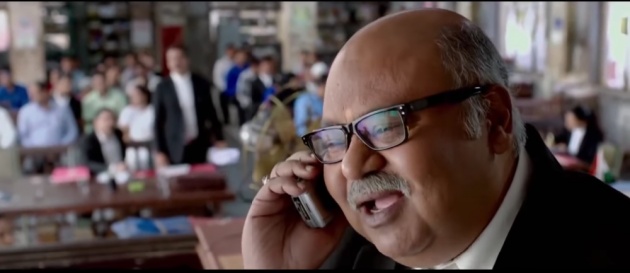 Image Credits: http://city1016.ae
Saurabh is known as Pandurang in this movie. He is a worker of Balraaj who is CM. He works for his bad deeds and helps him. His acting is the comedy and he acts as a silly person.
Shivaji Sitam: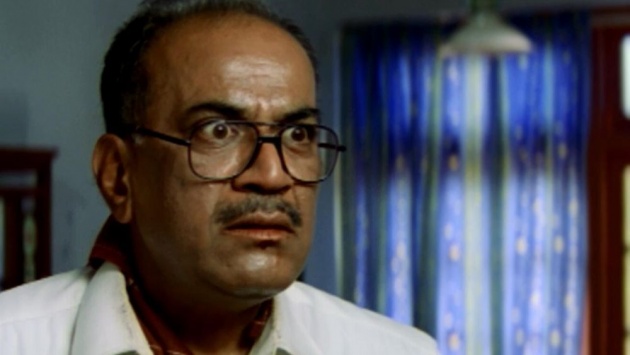 Image Credits: http://www.dryslate.com
Shivaji is acting as the father of Manjari and he wants her daughter to marry a person who is has a government job. Because Raj has not a government job so first, he declines of marrying her daughter with Raj. When he looks that Raj has lost his parents for the sake of nation then he agrees to marry her daughter with Raj. He is a simple village person in this movie.
Johnny Lever: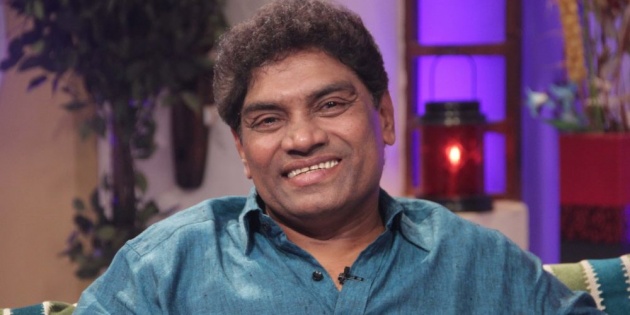 Image Credits: http://bollyworm.com
Johnny is a famous comedian who has acted in many films of Bollywood and made awesome acting. He is known as Topi in this movie and he acts as a cameraman.
Dear friends now I would like to briefly tell you the story of the movie.
Movie story:
The movie revolves around the Raj who is a journalist by profession. When he is selected for taking an interview of Balraaj Chohan who is the chief minister then he presents some true proofs in front of him and Balraaj asks him to be one day CM to find and feel the difficulties of CM.
Raj accepts the proposal of being a CM and works the whole day for people welfare and after one day working, he is attacked by the Balraaj. He hardly saves himself and then returns home but Balraaj keeps on attacking him to kill him. The personal secretary of CM, Bansal comes to him and asks him to join politics but he denies. After some time, Raj accepts his proposal and joins the politics and becomes CM. Balraaj attacks and the parents of Raj are murdered and Raj escapes. Now Raj asks Balraaj to come in the office and attacks on himself and then throws the gun to Balraaj and the guards of Raj kills the Balraaj as they think that Balraaj has attacked CM.
The story comes to an end and Raj not only becomes CM but also married with Manjari who is an innocent village girl.
Here is the full movie

Nayak

presented to you for watching.
Complete Movie "Nayak"
Video Credits: Mr.Pakistan via YouTube.com
Conclusion:
The movie story presents an overview of politics. The politics and politicians are not good at all but some of them want to act good but they can't do it because either they are stopped or they are killed by other people. Raj being a CM also lost his parents and has felted so many problems because he has acted for the people welfare and he was not liked by the opposition leaders. So we can understand clearly from this movie that a good person hardly saves himself while the bad people can survive easily. This is the truth of politics and truth of nation.
Here is a Querlo Chat Survey about movies! Which kind of movies do you like?
Querlo Chat Survey via Querlo.com
You may read my other movie reviews on bitlanders here;
https://www.bitlanders.com/blogs/punjab-nahe-jaungi-movie-review/7223944
https://www.bitlanders.com/blogs/diljale-bollywood-movie-review/7110722
https://www.bitlanders.com/blogs/raja-hindustani-bollywood-movie-review/6865852
https://www.bitlanders.com/blogs/sirf-tum-a-blind-love-movie-review/6866612
https://www.bitlanders.com/blogs/a-gentleman-movie-review/6812852
Dear friends thanks for reading my article.
Regards
Asad Munib