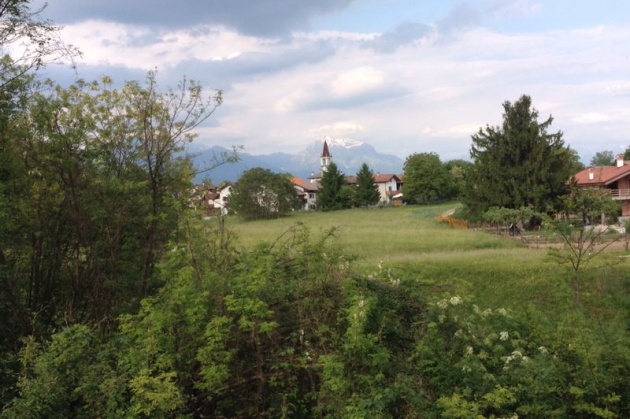 Alessandro Fatichi and Cristian Pollini went to Santa Giustina, near Belluno surrounded by the Alps on the top part of Veneto (Italy).
The car chosen by the drivers is a Renault Clio R3 managed by AF Motorsport team. They debuted in the 2014 Season at the Rally Bellunese the first event of the Alpe Adria Rally Cup.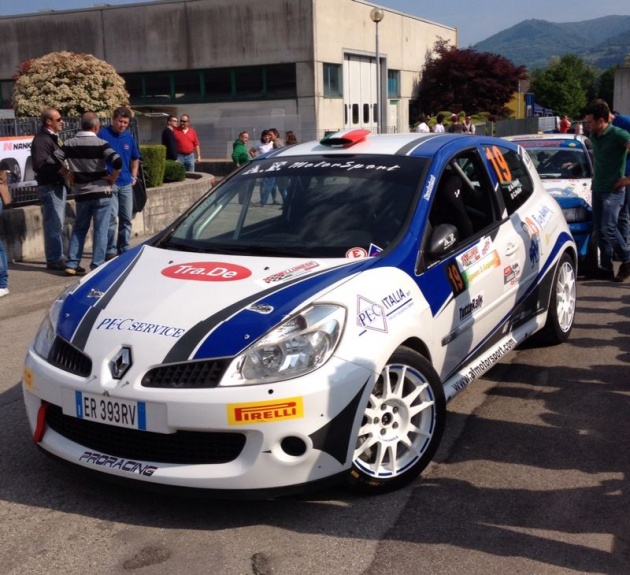 We already supported our drivers in our past post.
There is also the debut of the Bitcoin brand on a race car, thanks to Film Annex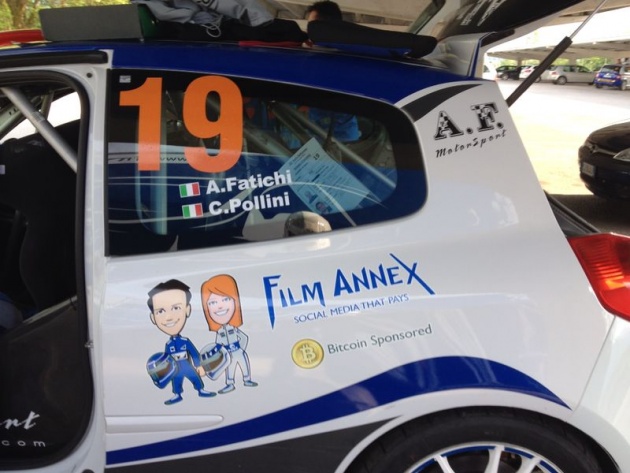 Alessandro and Cristian made the recognitions of the racetrack on Saturday. We asked to Alessandro:
Q: How is this racetrack?
A: It's very difficult, because we can reach very high speed. We think we can reach the maximum limit of our car. we need to check the gear ratios to optimize the setup of our car. We are also taking a look to weather conditions and we suppose we need soft tyres because it can rain and the temperature will be quite low.
Q: Good Luck Alessandro and Cristian!!!
A: Thanks
The statement of Alessandro was correct. Alessandro pushed not so much in the first stages of the race, because he was finding the right confidence with the car and the high speed of this race.
I talked with Alessandro at a stop at half race and I asked to him:
Q: So Alessandro how the race is going by now?
A: Quite good, even If I am a bit slow, compared to my challengers. There are a lot of brave drivers, and I'm not feeling the right confidence with my car and the high speed. You need to push very hard and I'm not used in racing so hard.
Q: So What will be your goal for this race, at this point of the race?
A: I'm trying to reach the end of the race, because in a rally you can't say you reach your goal until you made it.
At the end of the race i talked to Alessandro again:
Q: Alessandro have you finished the race?
A: Yes, even if the results are not so good, but I increased my knowledge of this wonderful and very fast car. As I told you before I even got a flat tyre close to the end of the race. We were lucky it was only a thrilling final, but I reach the goal to finish the race.
We then asked to Cristian the co-driver of Alessandro for this race:
Q: Cristian can you tell us how was this race and how was your partnership with Alessandro?
A: It was a very hard race. Alessandro was a bit slow in the second stage, but I supported him because it was very difficult today due to very fierce challengers and very difficult track to deal with. I'm very happy to have finished the race with Alessandro.