This week, the Film Annex team made a two-day trip to Washington DC to attend the annual American University of Afghanistan (AUAF) benefit gala. The dinner was held in the National Museum of Women in the Arts and served Afghan traditional foods and desserts. 
A lot of interesting people who are involved with Afghanistan, particularly in education and economy, were participating and speaking about their experience of being there.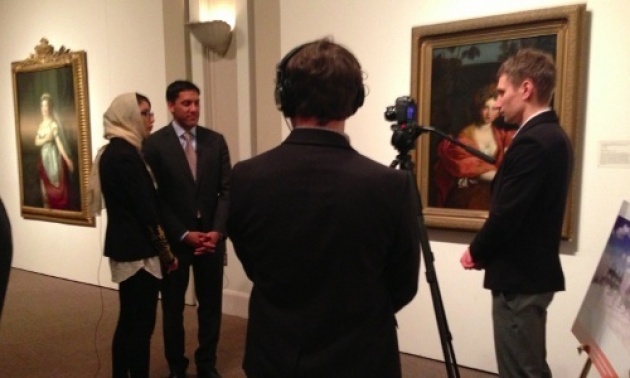 (Fereshteh Forough interviewing USAid Administrator Rajiv Shah)
After setting up the cameras and finding the proper place for shooting, we started to interview several guests there. Among them, I can name some important guests who have done many projects for Afghanistan like: USAid Administrator Rajiv Shah, Ambassador Said Tayeb Jawad and Ambassador Ryan Crocker.
The next morning, we went to USAID to interview Maura O'Neil, the chief innovation officer and Priya Jaisinghani, the director of USAid's Mobile Solutions Team.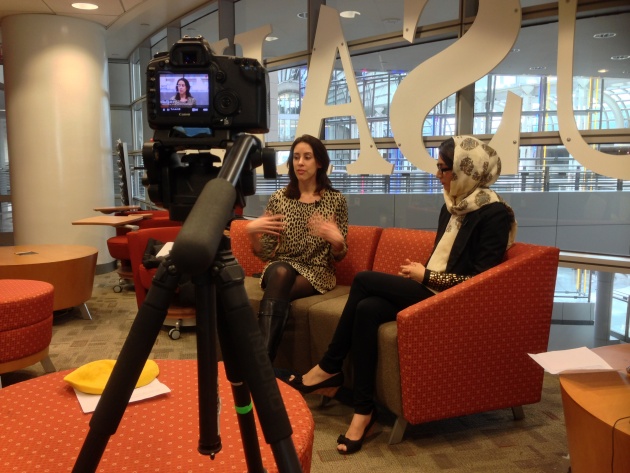 (Fereshteh Forough interviewing Priya Jaisinghani, the director of USAid's Mobile Solutions Team)
This trip was a great opportunity for us to be introduced to many people whom became interested in what we are doing here at Film Annex, especially in creating content and dealing with social media tools. They understand that it is really important to use the right keywords and the right tool to promote your idea and projects. 
I am looking forward to collaborating more with USAID, in case of film production and social media promotion.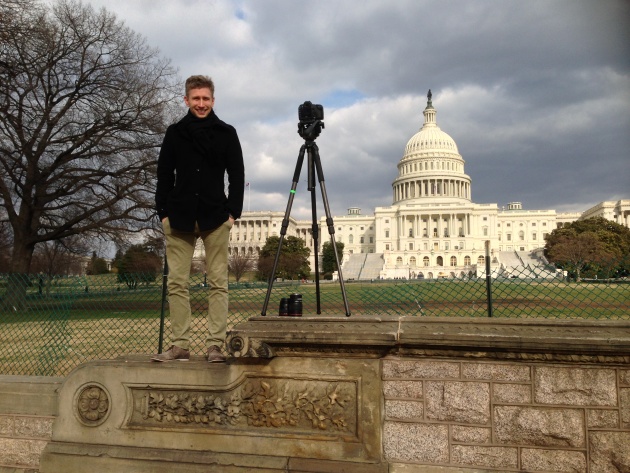 What we produced last week:
Produced Films:
1. 2013 New York Open Judo Cup Super Final
On March 3rd, 2013, the US, Germany, France, Russia, and Canada, faced each other in the 2013 NY Open Judo Championship.
In this video, you can see the highlights of the France-Germany Super Final, from the athletes stepping on the mat to the final victory.
2. Medifocus Vision with Dr. Augustine Y. Cheung, PhD, President and CEO
Sem Maltsev