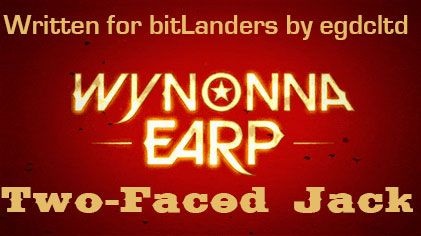 Image Credit: Wikipedia

"Two-Faced Jack" is episode eight of season one of Wynonna Earp, the fantasy western series based on the graphic novel series of the same name about Wyatt Earp's descendant. In this episode, Wynonna has been captured by the serial killer called the Jack of Knives.
Previously on Wynonna Earp....
At the end of the previous episode, "Walking After Midnight", Wynonna and Officer Haught had gone off in the latter's police cruiser; Wynonna had promised to tell Haught everything. Doc was looking for the various items the Blacksmith had told him he needed to defeat the Stone Witch, one of which was blood - Doc had shot the witch, so was collecting that, but it seems shooting her resulted in him gaining the same injury. Then he heard music, and Haught's cruiser rolled past with the radio on, both doors open, blood on the visible one and no occupants.
Dolls is Elsewhere
Dolls was elsewhere, as he had promised his bosses evidence of demons yet had so far failed to gain any conclusive evidence. Probably one reason why Dolls didn't want Wynonna shooting every revenant. Dolls has promised something that has never been seen before. Could this 'something' be Doc?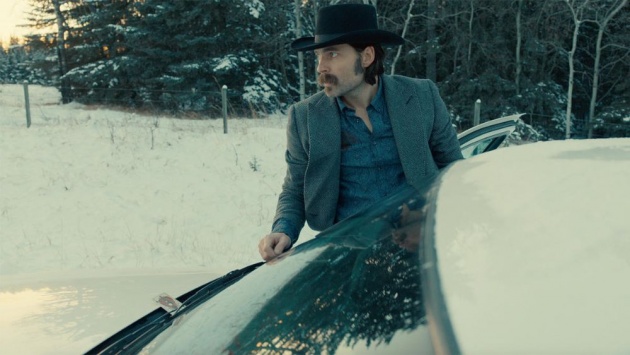 Image Credit: SyFy
A Playing Card in the Cruiser
When Doc checks out the cruiser there is more blood inside it. Plus there is a playing card, just like the one that was stuffed into the mouth of the woman in the morgue who had all of her organs removed.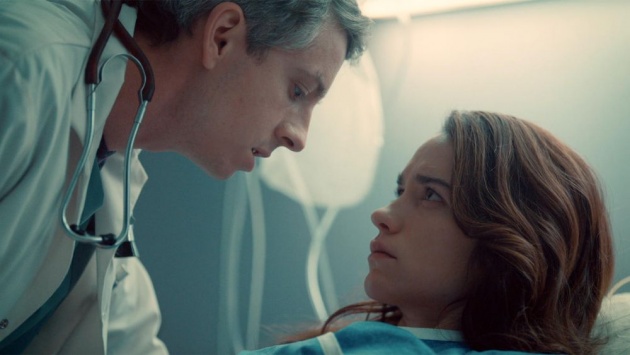 Image Credit: SyFy
Wynonna is Supposedly Paralysed
Wynonna comes around in a hospital bed with an IV in her arm. The doctor who was in the morgue, Reggie, is examining her. He tells Wynonna that she was in an accident - that doesn't sound right - and Wynonna realises that she can't feel her legs. Dr. Reggie tells her that she was in an accident and that she suffered severe damage to her spinal cord and is paralysed from the waist down. Given that Wynonna wasn't in an accident, it seems unlikely that she is paralysed.
The Jack of Knives
Doc arrives at the sheriff's department in a hurry, looking for Dolls. Who is, as it happens, back. It seems that his boss Agent Lucado liked what Dolls suggested. When Doc finds Dolls he says that he's got them - the Jack of Knives.
Dr Reggie is Clearly Up to No Good
Dr. Reggie is asking Wynonna if she feels hung over, and tells her that she's lucky she didn't kill anyone. Wynonna knows that she wasn't even driving, Officer Haught was. Reggie says that he's introduced a radical new medical procedure and Wynonna asks where he studied. The answer he gives is somewhere that lacks a medical school. Dr. Reggie tells Wynonna that he's got to prep the OR, and leaves whistling. In the bed next to Wynonna is a woman she knows, Bethany. Wynonna tries to convince Bethany to run, but she doesn't, and meekly gets into the wheelchair when Reggie returns.
A Serial Killer Who Plays with Knives
Doc is telling Dolls and Waverly that the playing card is the symbol of the Jack of Knives, a serial killer who removed the organs from woman. Which sounds familiar; someone is doing the same currently. Doc and Wyatt had been hunting Jack, but Doc fell ill, too ill to continue. Dolls says that Doc tracked Jack before, so he can do the same again. Waverly wants to come, but she is injured, then the sheriff tells them that Nicole has been found, alive but not in the best condition. Jack is also the last of the seven revenants who attacked the Earp family.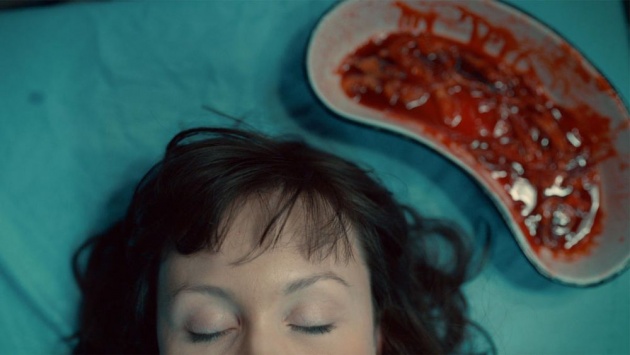 Image Credit: SyFy
Dr Reggie is Off His Rocker
Bethany comes around on a OR table - and her chest has been opened, revealing all of her, still functioning, internal organs. She really should have run; that doesn't look pleasant. Reggie starts removing an organ and Bethany starts to flatline. Which makes Reggie desperate. He says that he can't lose another, and yanks out more organs. Unsurprisingly - to everyone but Reggie - this kills Bethany. Reggie seems really angry about this, and didn't seem to expect it. Definitely more than a little crazy.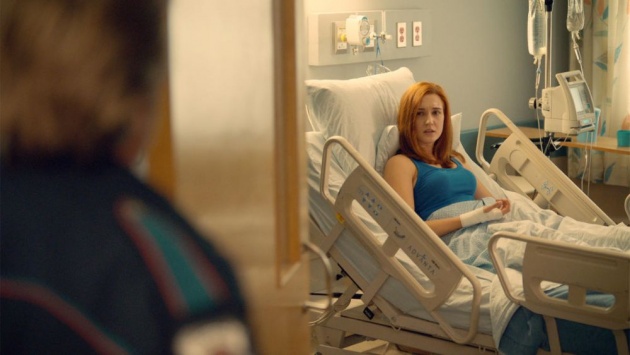 Image Credit: SyFy
Haught is in the Hospital
Officer Haught was found in a ditch and is in the hospital. Doc, Dolls and Waverly are speaking to her to find out what she remembers. Which leads Waverly to an old moonshine place that was uncovered under the town. This leads to Doc being told about Prohibition; something he's glad he missed. The location of the tunnels aren't known, but there was a Whiskey Jim Byers who cropped up a couple of times, many years apart, so he's probably a revenant. Especially as Doc knows the name. He and Dolls go to Whiskey Jim's, which is a fight club, but Jim isn't that willing to hand information over. Unless the pair fight.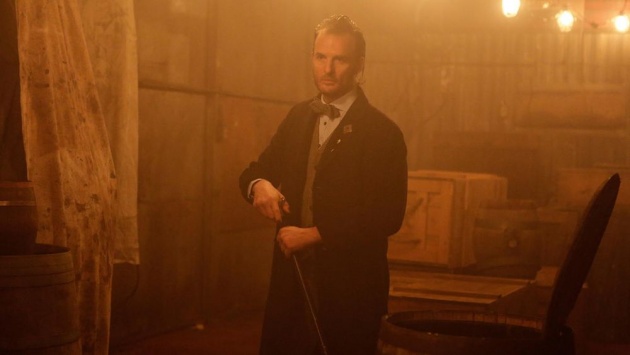 Image Credit: SyFy
A Connection to Another 19th Century Serial Killer Called Jack?
There's a funny bit when Doc tries to operate a car - it appears he hasn't done so as yet. Jack reveals something to Wynonna that doesn't make her happy - and could there be a connection to another serial killer from the 19th century called Jack who also had a penchant for knives and cutting people open? It seems a bit of a coincidence. Dolls, it appears, did do a deal with his boss regarding Doc.
Wynonna Earp Season One Trailer
Video Credit: IDWPublishing via YouTube
More Blogs From This Television Series:
Want to earn from blogging on bitLanders? CLICK HERE to sign up and get a reward.