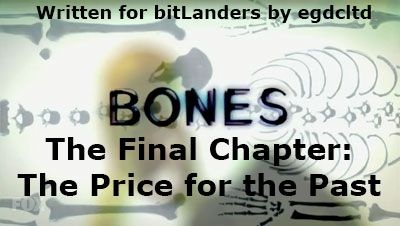 Image Credit: Fox via Wikipedia

"The Final Chapter: The Price for the Past" is episode four of season twelve of Bones, the forensic drama television series loosely based on the novels and life of anthropologist Kathy Reichs. In this episode, a friend of Booth's is found dead in a park.
Rats in the Park
The episode opens in a park and a fairly bratty boy is telling his mother to be faster, as the party is not going to set it up by itself. The mother suggests Declan help, but that doesn't go down well. Declan spots some balloons and complains that another party has already set up. His mother says she has reserved the spot and will tell them to move on. When she starts screaming, Declan isn't too impressed by her method of getting people to move. On spying what made his mother start screaming - a body being dined upon by rats - he starts screaming as well.
Faecal Matter is Beneficial For a Child's Immune System
Booth and Brennan are going to a water park with their kids, not a library, and Booth is surprised at the choice. He suggests that maybe they could go go kart racing as well. Brennan rejects that idea as go kart tracks do not have faecal matter. Which water parks are known for. Brennan tells Booth that an early exposure to E. coli is beneficial to the development of a child's immune system. Booth is rather losing any attraction to the idea of going to the water park at this point when the two get a message about a body at Rock Creek Park. Brennan says that Aubrey can handle it but Booth insists that his message says it was urgent they go. Max can take the kids to a library instead. Books are good.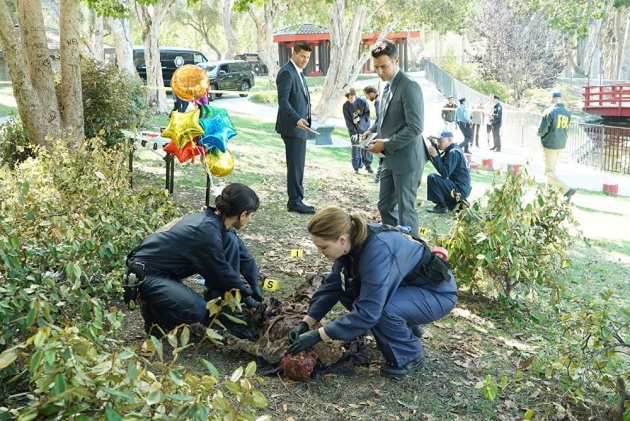 Image Credit: IMDb
The Body Was Meant to be found
Cam says the man has been dead for 10-12 hours and Booth, when Aubrey asks about why there are balloons there, says that they were so the body could be found sooner rather than later. The corpse was dragged from a car park, and it's the only car park that lacks cameras. Which is probably not a coincidence. The body has the teeth of a man in his sixties but other signs indicate one in his forties. Albeit one with poor dental care. The dead man also has holes in his shoes.
IED and Housemaid's Knee
At the Jeffersonian, Jessica has found fractures that Brennan says are consistent with fragmentation wounds and there appears to be shrapnel residue. Perhaps from an IED. The victim had multiple signs of trauma, all consistent with battle - except for one. He had housemaid's knee, which is most common in manual labourers but which is also found in the devout.
Brennan Thinks of Something
After a comment that there aren't many priests in combat, Brennan thinks something and asks to see images of the inner ear. They show signs of remodelled damage, and Brennan says it was remodelled 14 years ago. Which is rather precise. She says Booth has similar fractures.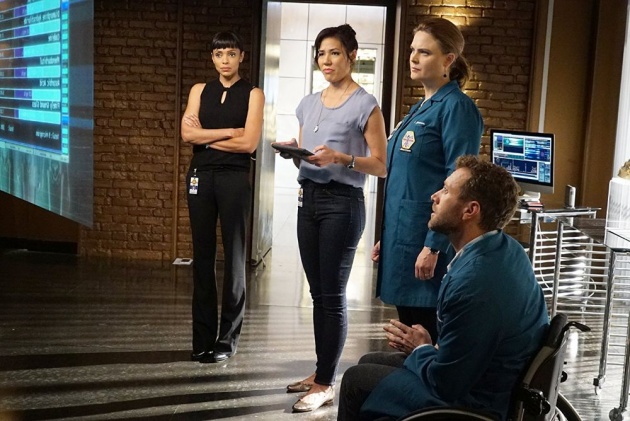 Image Credit: IMDb
They Know the Victim
Brennan then asks to see Angela's reconstruction, even though it is nowhere near done yet. As the face is reconstructed, it is clear that Brennan knows who it is. And so do Cam, Angela and Hodgins. It's Aldo Clemens, Booth's friend who married Booth and Brennan.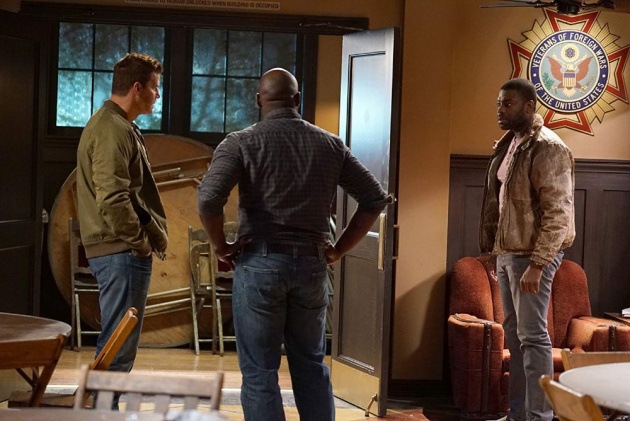 Image Credit: IMDb
Booth Hadn't Spoken to Aldo in Some Time
Booth tells Caroline he hadn't spoken to Aldo in over a year. She says that he knows he would have tried. Booth replies that Aldo was always there when Booth needed him. Caroline tells him that it would be the same for the other men in Booth's unit. Aldo also showed signs of getting involved in fights; Aldo didn't stop believing in God but his belief no longer comforted him after what he had seen. Which is why he left the priesthood.
Go For Revenge
Brennan tells Booth that what happened to Aldo isn't uncommon amongst those who have suffered a concussive injury; they frequently enter a downward spiral. Booth says to her that if she is going to tell him to forgive himself, not to bother. She wasn't. Brennan tells him that he should go for revenge. Booth says that there are rules and Brennan tells him that he will follow them, and will catch the person responsible. He has suffered a loss and making the killer suffer for that loss will help.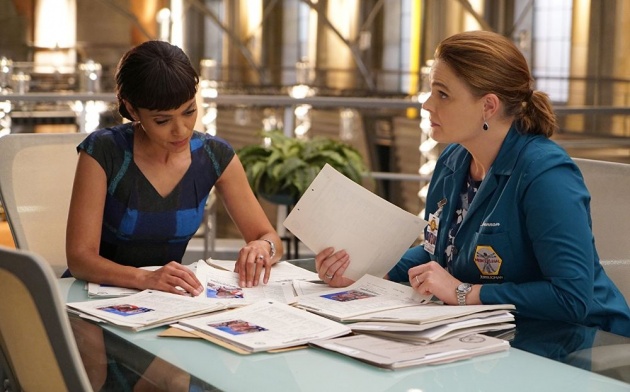 Image Credit: IMDb
Aldo Was Out of Control
Aldo had become a heavy drug user and was fired from the bar for stealing from the tip jar. He also had a fight with his boss, who says that Aldo was out of control, and that if he tried anything with his drug dealer, they may not have been as easygoing about it.
Leading to a Drug Dealer
The heroin that Aldo was using had a very high proportion of actual heroin in it. It's signature can be traced to a drug dealer, and it is. Said dealer lives in a nice house in a nice neighbourhood and runs a very efficient business. He has been charged, but never convicted. He also doesn't want to help. Booth promises to harass him if he doesn't, and that all he wants is the killer. The dealer says that, hypothetically, if he had been selling to Aldo he would have stopped months ago because Aldo had become a risk, as someone was following him (this supposedly efficient drug dealer has addicts turning up to his house. That's not that impressive).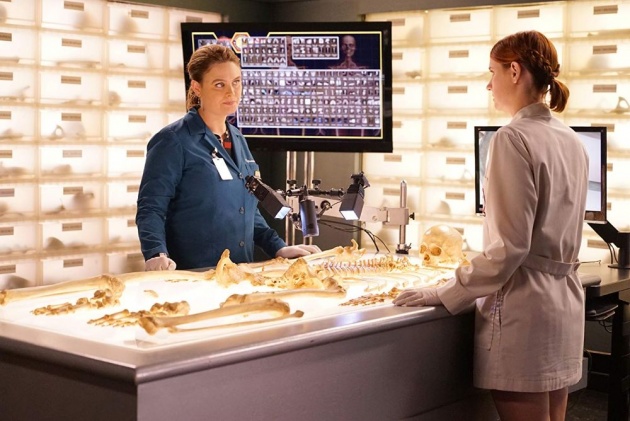 Image Credit: IMDb
Aldo Was Abducted, then Tortured
The person following was a member of Booth's old unit, but he simply witnessed Aldo being abducted. The actual abduction was done very efficiently. Then Aldo was tortured afterwards. His killer seemed to want something and things get pretty dangerous. It isn't solved in this episode but Booth does figure out some of what is going on.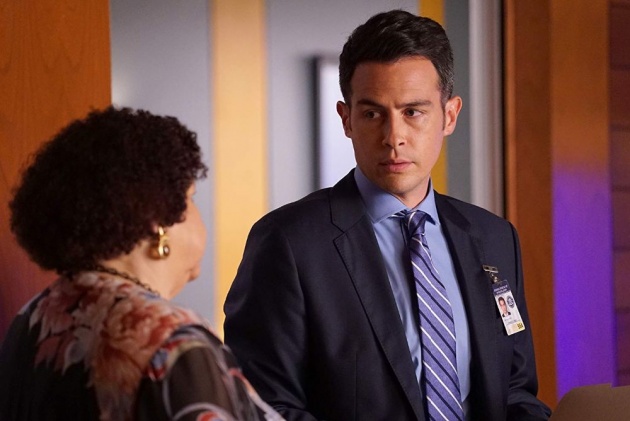 Image Credit: IMDb
Aubrey's Father is Back in the Country
Caroline speaks to Aubrey, but not about the case. His, wanted fugitive, father flew into Miami International Airport a bit ago under a false identity. The Treasury have been tracking down and closing Aubrey's father's accounts, so he may be squeezed enough for cash to have come back to get what's left. Caroline tells Aubrey his father may reach out to him for help. Aubrey says he turned him in once; it will be easier a second time. Caroline isn't so sure and Jessica is worried enough that she speaks to Brennan about it, Brennan having gone through something similar with Max.
Bones - The Final Chapter: The Price for the Past Trailer
Video Credit: TV PROMOS HD via YouTube
More Blogs from this Television Series:
Want to earn from blogging on bitLanders? CLICK HERE to sign up and get a reward.