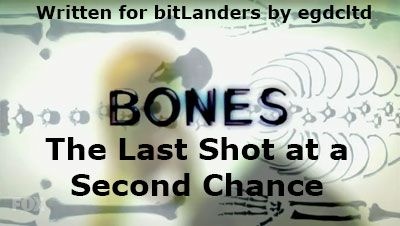 Image Credit: Fox via Wikipedia

"The Last Shot at a Second Chance" is episode fourteen of season eleven of Bones, the forensic drama television series loosely based on the novels and life of anthropologist Kathy Reichs. In this episode, the body of a recently released criminal is found and Booth has a connection to one of the suspects.
Booth Wants Brennan to Go Over Her Testimony
The episode opens with Booth and Brennan at home. Booth wants to know if Brennan wants to run over her testimony for the morning with him. Brennan says there's no need, as she's fully prepared. Booth tells her that suspension and anger management classes are being talked about, because she punched a suspect in the face (in "The Murder of the Meninist"; really, he had it coming but that's not the point). Brennan herself says that the misogynist - not a word she can use by the looks of Booth - had it coming. Booth tells her that the FBI is big on accountability and remorse. She says that she isn't sorry. Booth tells her that that's something she needn't mention to the panel. Booth wants to know if there's anything he can do to get her to listen to him. Brennan says that, off the top of her head, it's unlikely that any scenario will do that. So they run through page numbers of one of Brennan's books until they find something they agree on.
Aubrey and Jessica - Having a Moment?
Jessica is talking to Aubrey; they have apparently just watched seven Star Wars movies in a row. She tells him that he should have done stretches. The topic of jealousy comes up - because they aren't an item - and Aubrey says it feels like a moment. Although they've already had a few. The attempt to kiss doesn't go well - Aubrey ends up with a bloody nose. Then he gets a message about a corpse, and Jessica says that nothing makes a moment romantic like a dead body. At which point a passing car drenches them both with water. That did not go as well as it could.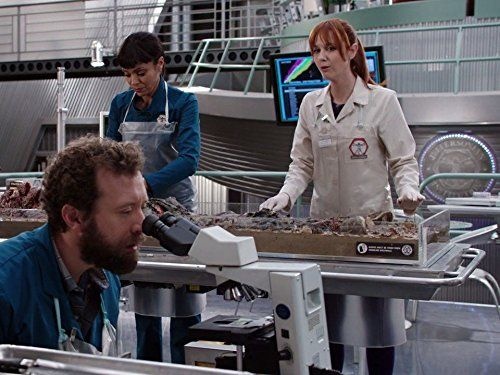 Image Credit: IMDb
A Body From a Shallow Grave
The body was found by road crews cleaning up after a landslide, and is a bit of a mess from the mud. The dead person was a woman in her early 30s, and she was probably buried in a shallow grave prior to the landslide; Hodgins says two weeks prior. After an awkward bit between him and Angela, Jessica asks about Brennan's hearing. Angela tells her it is going on right now.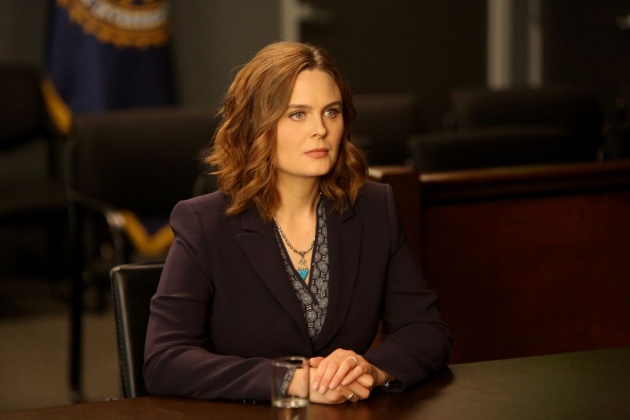 Image Credit: spoilersguide
Brennan's Testimony is Not Going Well
The head of the panel tells Brennan that the FBI does not take assault lightly. She counters that that's nonsense as, between 1993 and 2011, FBI agents either injured or killed 150 people using firearms, and the FBI's internal investigations let each of those agents off without a charge. This is not going to go well. Brennan is told that she punched an unarmed man; she responds that he deserved it. The panel chair says to Brennan that she seems to believe that this justifies her actions; Brennan says that it does. The hearing is dismissed and Brennan is told that, if her partner's testimony goes anything like Brennan's, she will no longer be allowed to work with the FBI.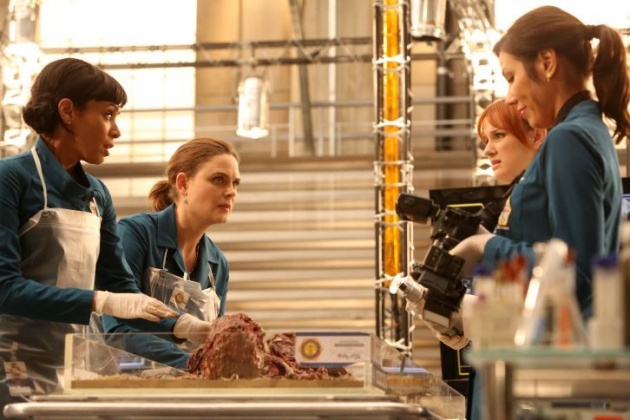 Image Credit: IMDb
Heart Disease from Drug Use and an Old Surgical Rod
Back at the Jeffersonian, Brennan tells the others that she argued that she should not be held responsible. Jessica replies that she bet they loved that. Brennan responds that it seemed to make things worse; she evidently missed the sarcasm. The victim had suffered heart disease, that Cam believes came from drug use. The victim also has a surgical rod, one which Brennan says hasn't been used in decades, but the injury it was used in was only 4 years old. With the rod being so obsolete, this should make tracking down the victim easier.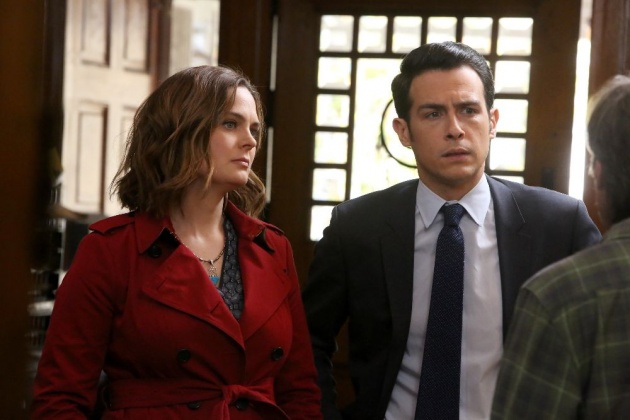 Image Credit: spoilersguide
Released From Jail a Few Months Ago
According to Cam, the victim hadn't used drugs in a decade. Angela says that's because she was in jail, doing 10 years for dealing crack. The victim, Lola, was released from prison a few months back and listed as a fugitive after she disappeared from her halfway house about 2 weeks ago. Although she did have a good reason - she was dead.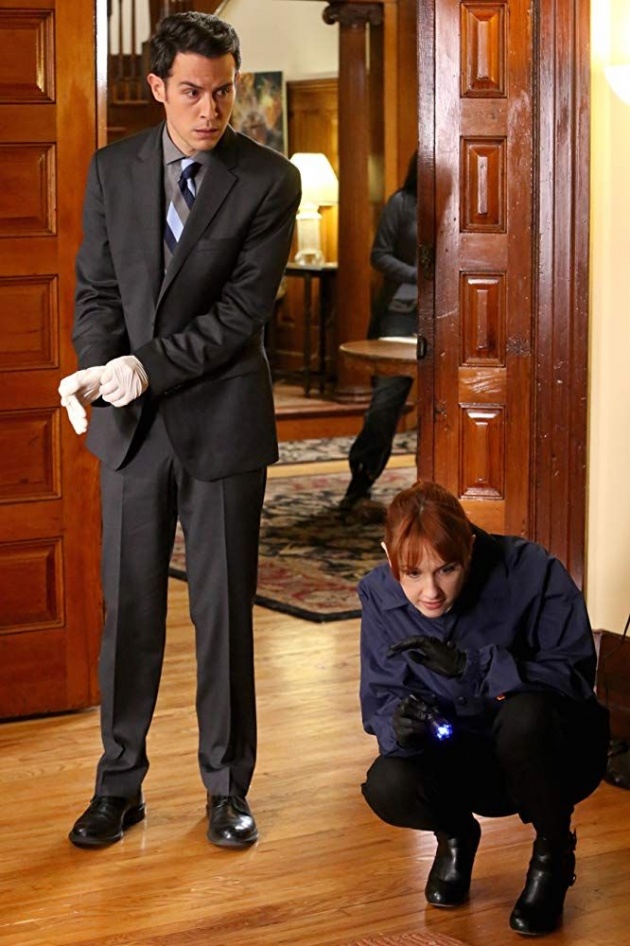 Image Credit: IMDb
Booth Knows Lola's Former Supplier
The man who runs the halfway house says that the victim was a model inmate and had got a job very quickly. He tells Brennan and Aubrey that Lola's roommate would know if she had started dealing again. According to said roommate, the only person Lola had a problem with was Kenny J, her supplier who she turned state's evidence on. Booth, it turns out, knows Kenny from his own time in prison, and that Kenny watched his back.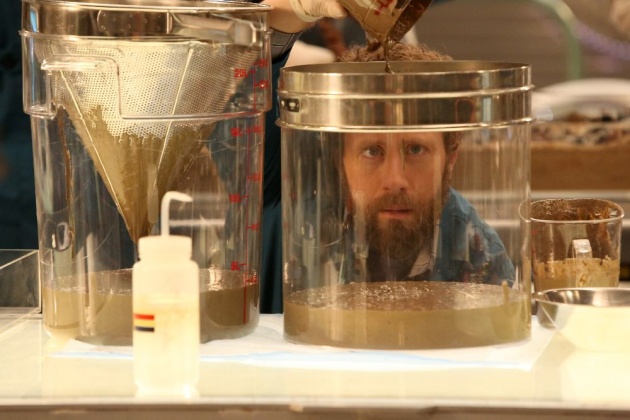 Image Credit: spoilersguide
Booth is on Kenny J's Side
Booth is convinced that Kenny isn't a bad guy and says he's reformed. Aubrey feels Booth is being a little too lenient, which cause friction between them. Lola was repeatedly hit with a blunt object, and may have been buried alive. They still need a crime scene, and a definite cause of death. So, is Kenny a good guy now? There is one person who seems a likely suspect.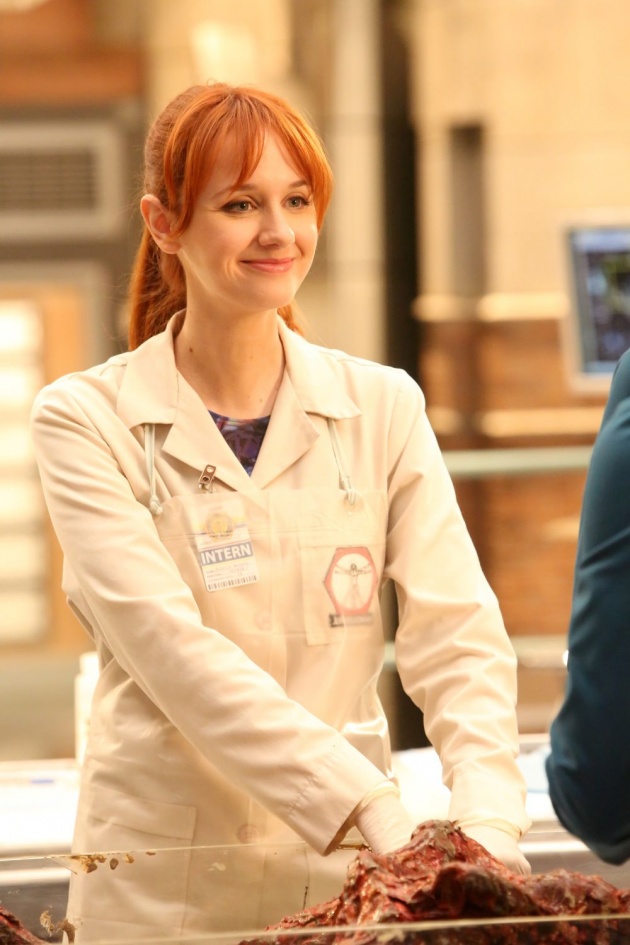 Image Credit: spoilersguide
Personal Matters
Aubrey seeks advice from Booth about his disastrous first kiss with Jessica, and she does the same with Cam. Although by the sounds of it Jessica could have done with a bit less caffeine when she spoke to Cam. Cam tells Jessica that maybe it's because Aubrey isn't like all the other relationships, that's why things are going differently. Hodgins is still pushing Angela away.
Bones - The Last Shot at a Second Chance Trailer
Video Credit: ME GUSTA CHANNEL via YouTube

More Blogs from this Television Series:
Want to earn from blogging on bitLanders? CLICK HERE to sign up and get a $1 reward.