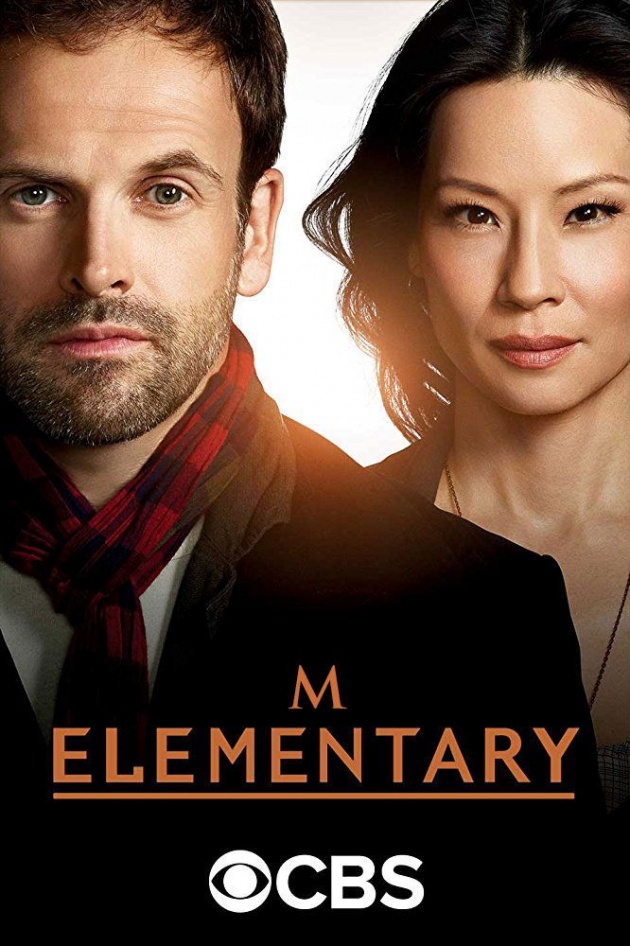 Image Credit: Fox via Wikipedia

"M." is episode twelve of season one of Elementary, the modern crime drama based on Sir Arthur Conan Doyle's fictional detective Sherlock Holmes, and the mid-season finale. In this episode, a serial killer responsible for the death of Irene Adler appears in New York.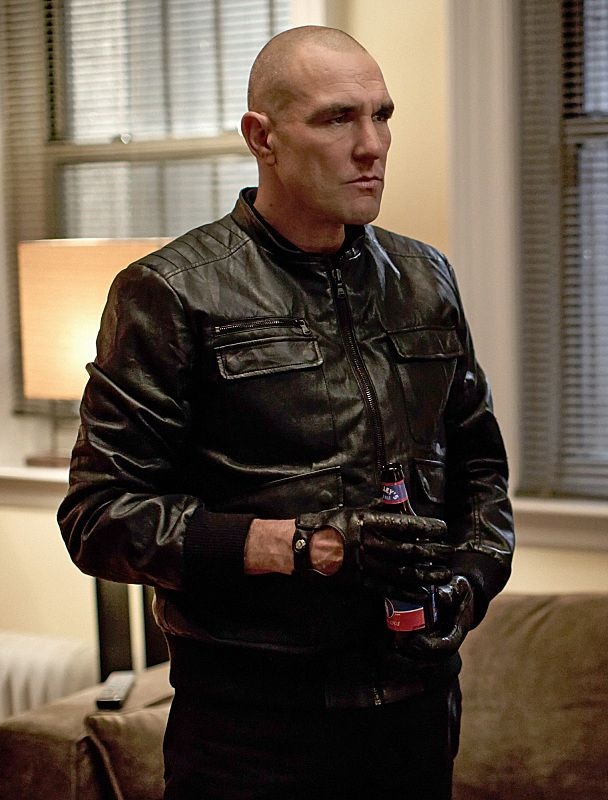 Image Credit: Elementary Wikia
Watching a Football Game Whilst Preparing for Murder
This episode opens with a man (played by Vinnie Jones) watching a football game (Arsenal v Man U; the character appears to be an Arsenal fan) whilst assembling something. The something is a large tripod and, once it is assembled, he hooks a bound and gagged man upside down from it before approaching with a knife.
Holmes Recognises the Murder Method
Sherlock gets the call from Captain Gregson; they believe that there's a murder given the blood but the victim is missing. Holmes describes what happened quite accurately. Not from deduction, but from memory. The man, M., is a killer who Holmes had pursued in the UK, before his addiction got out of control. M. has killed 36 people prior to this, of all ages and both sexes, by hanging them from the tripod and slitting their throats dumping the bodies in the sea afterwards.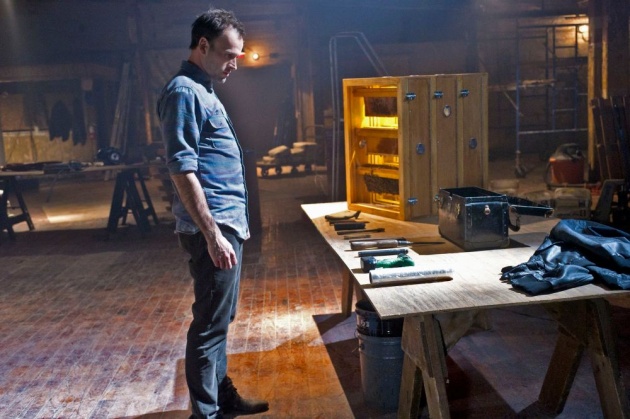 Image Credit: Elementary Wikia
Holmes Wants Revenge on M.
Gregson thinks it's a bit of an odd coincidence that M. has moved to New York shortly after Holmes did, although Holmes doesn't. Then M. breaks into his home whilst he and Watson are out and leaves a message, even though the house was being watched by uniforms. Holmes' conflict with M. is personal. He's keeping things secret from the NYPD, because he doesn't want M. caught. Holmes wants to torture and murder M., because the latter murdered Irene Adler, because Holmes was getting too close. Said death resulted in Holmes going off the rails and becoming a drug addict. Watson is not too happy with Holmes' plan. Nor is Gregson when he finds out.
A Serial Killer or Something Else?
M. seems like a serial killer, albeit a very competent one without a type, but he's also receiving text messages in a weird code (which looks kind of like the programming language APL). There is more going on - Moriarty, as in Professor James Moriarty, Holmes' nemesis in the books, begins with an M. for one thing. Is M. the real criminal or is there someone behind him?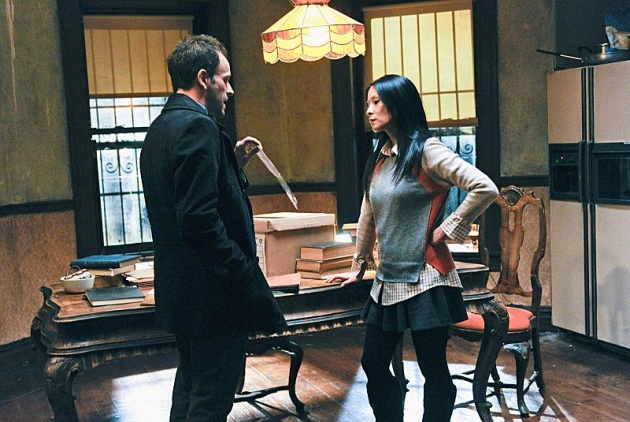 Image Credit: Elementary Wikia
Watson Will Miss the Investigations
Watson's companionship is coming to an end in a few days, and she says she's going to miss the investigations. Holmes is probably going to miss it too.
Elementary Season One Trailer
More Blogs from this Television Series:
Want to earn from blogging on bitLanders? CLICK HERE to sign up and get a $1 reward.