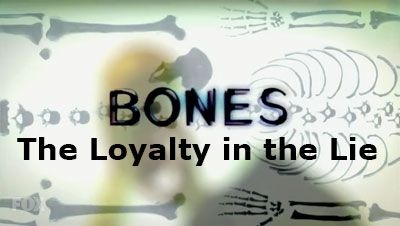 Image Credit: Fox via Wikipedia

"The Loyalty in the Lie" is episode one of season eleven of Bones, the forensic drama television series loosely based on the novels and life of anthropologist Kathy Reichs. In this episode, a body turns up that appears to be Booth's.
Season Ten Was Not the Final Season
The season ten finale, "The Next in the Last" (aka "The End in the End") was originally written as the series finale, as at the time of writing the show hadn't been renewed. At the end of the episode, Brennan left the Jeffersonian and Booth had left the FBI.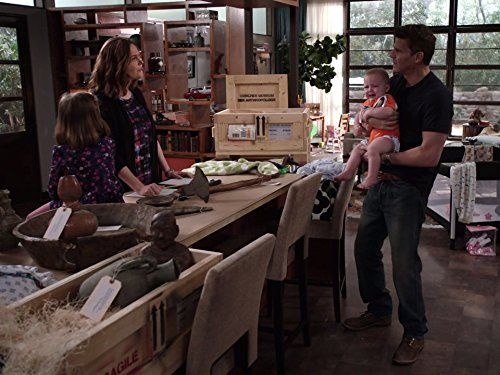 Image Credit: IMDb
Homelife for Brennan and Booth
This episode opens six months later and Brennan has had her baby - which was to be expected, given how pregnant she (finally admitted she) was. Booth is taking care of the baby and decides he needs a change and Brennan and Christine are looking through a crate. Booth comments on a battleaxe but Christine tells him it's a plough. The Munich museum sent Brennan the stuff and she is teaching Christine how to properly catalogue and identify the artefacts. Booth thought Brennan was working on her book - but she's finished them both.
Booth is Heading Off to Work
Brennan tells Booth that they are seeing Angela and Hodgins tonight and he says it's not a great night as he might be working late. Brennan says that they can't reschedule and Christine asks Booth to tell Uncle Aubrey she misses him. Brennan explains that Booth doesn't work for the FBI any longer; he just works there. Booth is working as a freelance instructor training agents. As Booth leaves he gives his family a look that, in retrospect, is a little odd.
Hodgins is Brewing Beer for Booth
Hodgins comes into Angela's office bearing a flask of some liquid. He says he has exciting news; he's got some fast-breeding microbes. Apparently, the type that make beer; Hodgins wants to brew Booth an IPA. Cam enters the office too and asks them for some advice. Since Brennan left, Cam has been trying to find a replacement but Brennan has had issues with every single candidate. She has another candidate, but isn't sure about recommending him. Because it's Arastoo - who is now a doctor. Cam is uncertain because she's dating Arastoo but Hodgins says he's perfect for it.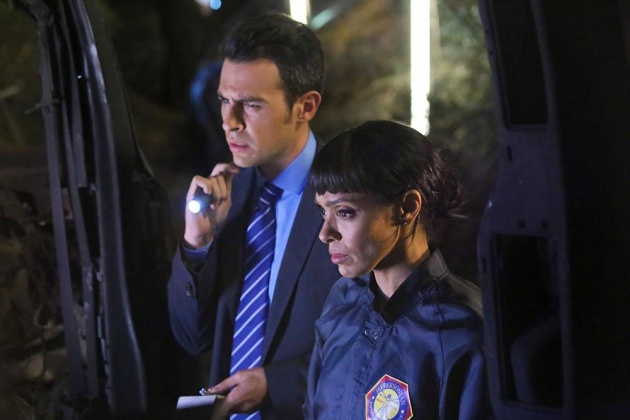 Image Credit: IMDb
The Body in the Van
Then Aubrey sends a message about a body torched in a van, so Hodgins and Cam leave. Although Hodgins leaves his microbes behind. Angela is not happy about that. The van was stolen from a mall in Baltimore and it's been quite professionally torched in a very out of the way location. Arastoo is on the scene and the body in the van has a gun, that looks as if it was in an ankle holster, fused to his leg. The gun is a Shield 40, according to Aubrey, a pro's weapon. There's also a piece of metal that hasn't been damaged, which Hodgins suggests is a titanium toe insert from a high-end tactical boot. The equipment is professional, but the man is still dead.
The Body Has Booth's Gun
The entire van is taken into the lab and Arastoo tells Cam that there is no soft tissue remaining for her. Then a rather distraught-looking Angela comes over. She ran the gun's serial number and says that everything matches, including the victim's body type. The gun is Booth's, and the body looks as if it might be as well.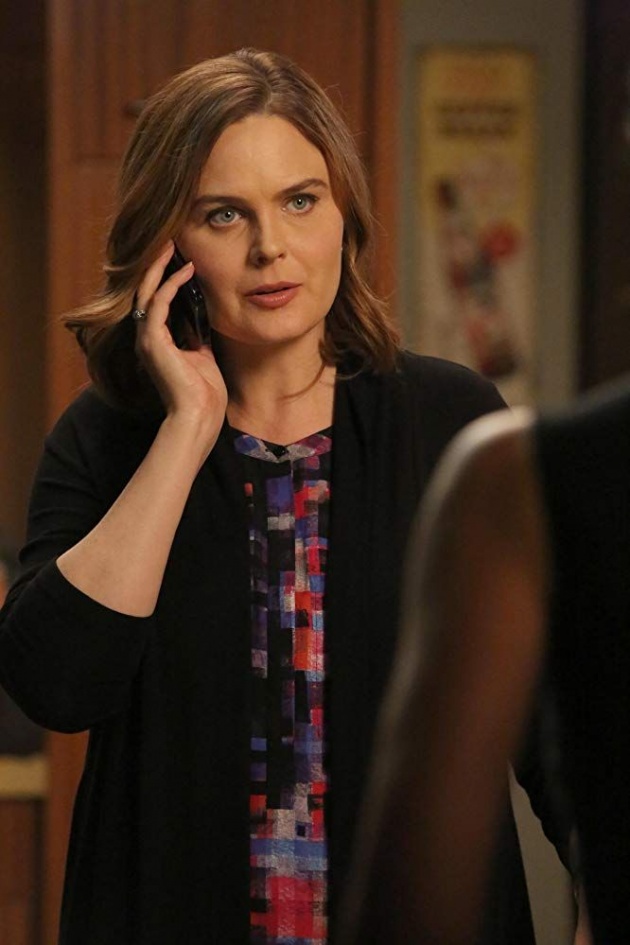 Image Credit: IMDb
Booth is Out of Contact and His Gun Case is Empty of Guns
At Brennan's, she tries to contact Booth but it's going straight to voicemail. She is told that the skeletal features match Booth. Brennan says that Booth was done with fieldwork, and didn't even carry a gun anymore. However, his gun case is empty of weapons - but does contain Booth's wedding ring.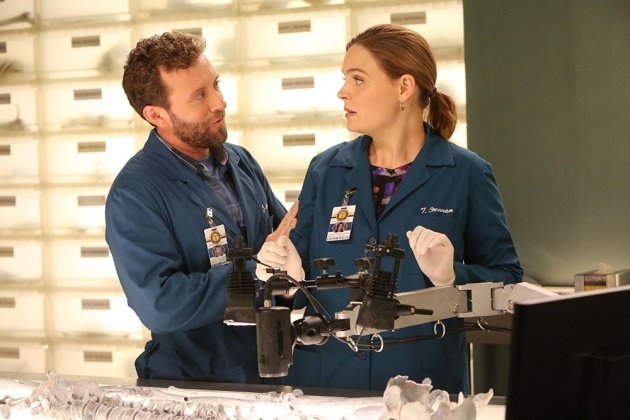 Image Credit: IMDb
Brennan Returns to the Jeffersonian
Brennan turns up at the Jeffersonian, because she says there is no-one more qualified to determine if the remains are Booth's. The fractures match up, the body seems to have the same injuries, including those of the childhood abuse Booth received at the hands of his father, Brennan needs to do it by herself; she says it can't be Booth.
Going Through Booth's Casework
At the FBI Aubrey and Caroline are briefing a bunch of FBI agents. They are going to go through Booth's casework and his movements.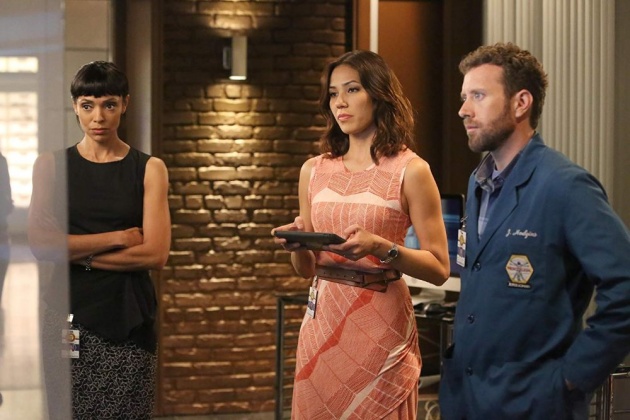 Image Credit: IMDb
The Remains Are Not Booth's
At the Jeffersonian, Angela is doing a facial reconstruction and the features are matching Booth when Brennan comes in. She says the remains are not Booth's - and she can prove it. Which she does. Brennan is also not happy with Cam or Arastoo, and Arastoo's confidence takes a bit of a hit at a time when he really didn't need that.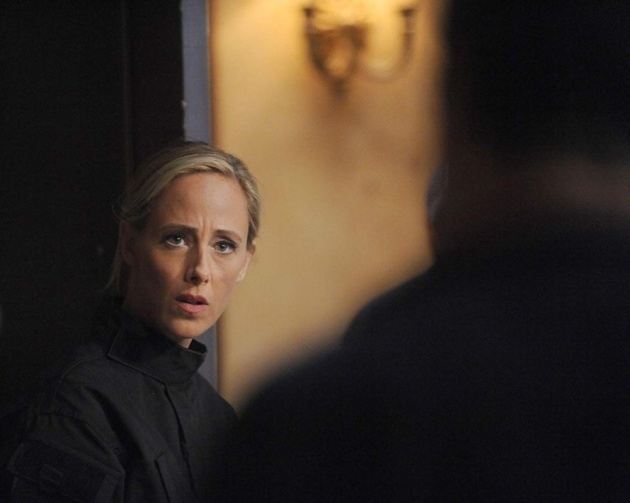 Image Credit: IMDb
Aubrey Gets a New Partner for the Case
An internal investigator with the FBI, Special Agent Grace Miller, is teamed up with Aubrey and quickly manages to annoy him, Caroline, Brennan and a witness. She really doesn't do so well at making friends. Her continual insistence that Booth is a suspect or a criminal isn't helping matters.
The Victim is Booth's Brother
So, they have a body that had Booth's gun, who was similar enough to Booth that he got mistaken for him and bore similar injuries, including those of childhood abuse. There is only one logical explanation for this - the victim is Booth, but Jared Booth, not Seeley.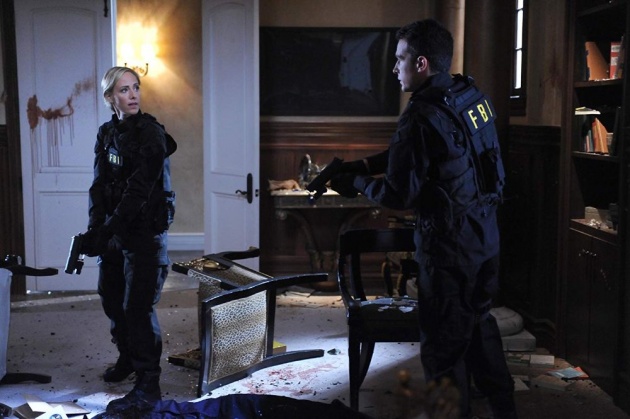 Image Credit: IMDb
Whatever Booth is Doing Does Not Look Good
It is not at all clear what Booth is doing, only the investigation shows he's doing it with several people. Agent Miller is convinced it's illegal, whatever it is. It certainly doesn't look good as yet. Perhaps because the previous season didn't end on a cliff-hanger (as it was thought to be the final season), the story continues in the next episode, "The Brother in the Basement".
Bones - The Loyalty in the Lie: Brennan is Left with the Bones
More Blogs from this Television Series:
Want to earn from blogging on bitLanders? CLICK HERE to sign up and get a $1 reward.