Video credits: ABS CBN News via YouTube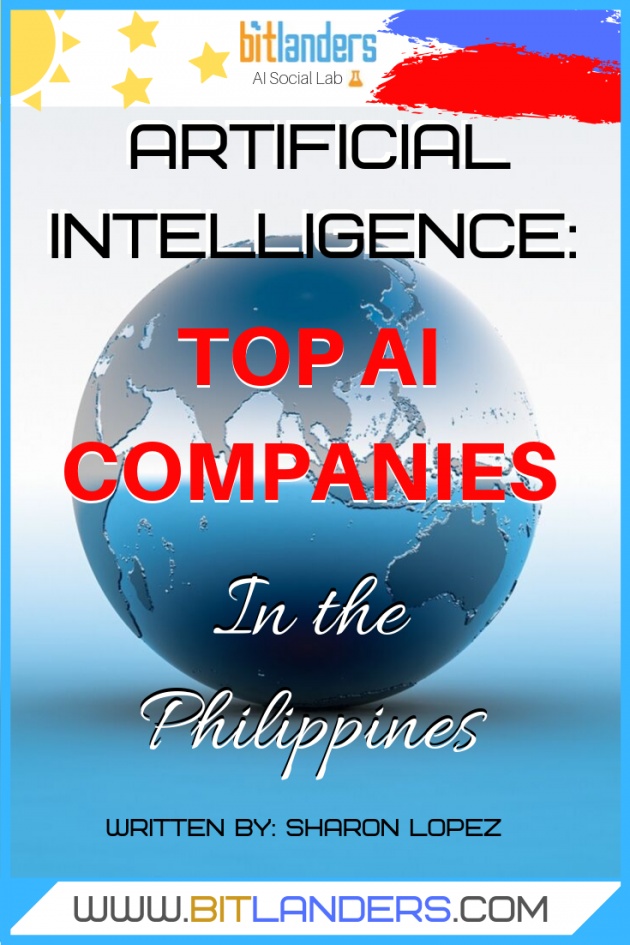 Image Credits: Sharon Lopez via Bitlanders
Background image Credits: Qimono via Pixabay
(Blog graphics edited via Canva)
Artificial Intelligence (AI) technology is now rapidly increasing in numbers and scope. This new technology is now being used in different sectors such as in business, banking and finance, medical, agriculture, health, education, communication, manufacturing, and other areas in life. We are now in a momentum wherein learning AI is already a must in a sense that failure to do so will be detrimental in our careers and businesses. AI is no more a mere astounding scientific discovery but a necessity in everyday life.
In my previous blog post, The State of Artificial Intelligence in the Philippines, I wrote in detail the current situation of the country in terms of AI and its implementation. The Philippines is among the many countries around the who have adopted the use of the new technology. Being a Filipino, I am proud that despite facing many obstacles, the government and the people are embracing this new technology. Though there are still people who are apprehensive, thinking of the unknown effect it might bring to their jobs and careers.
HOW THE PHILIPPINES IS PERFORMING IN THE WORLD OF ARTIFICIAL INTELLIGENCE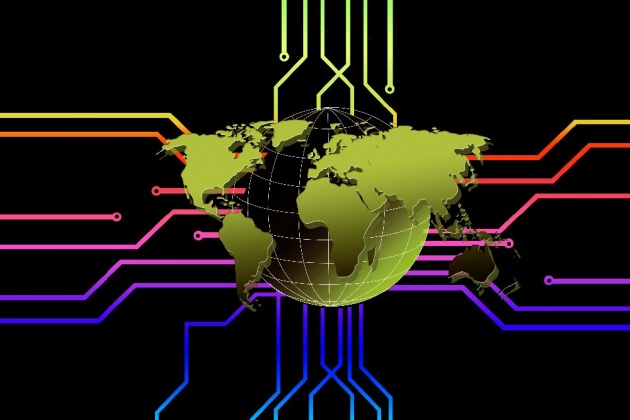 Image Credits: Geralt via Pixabay
It may not be a good idea to compare the Philippines with other countries that are already on the top of the playing field in terms of AI like the United States, Canada, China and other countries that are leading the artificial intelligence race.
On the other hand, it is worth mentioning that though the country is still in its infancy stage in terms of AI, many international companies in the AI field are willing to invest in the country because they can see great potential in the country. In an article released by Gov.Ph on May 22, 2019, it was stated that the Philippines and Japan are soon to sign investment deals on AI, data analytics.
There may be conflicting opinions on the possible effects of AI in the country. The fear of losing the people's job to AI is the fear of most Filipinos. Checked out my recently posted c-blog for the list of ideas and suggestions so that we may be able to harness the AI's full potential and eradicate those negative effects that linger in our minds.
Quoted from my previous post about AI:
The main goal of AI is to create a system that will help humans to improve but not to replace humans. Let us think of the positive effects that AI can bring rather than thinking of the negative effects which are existing inside our minds.
AI COMPANIES IN THE PHILIPPINES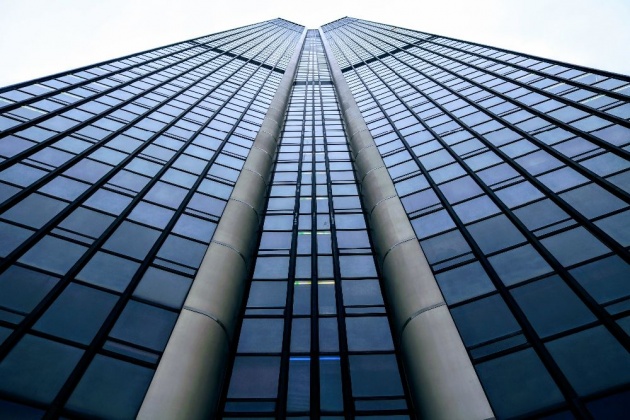 Image Credits: Tommileew via Pixabay
We may have just recently heard the term artificial intelligence or AI either on social media, in the news or some conversations, but there are already companies in the Philippines that are utilizing this technology for more than a decade.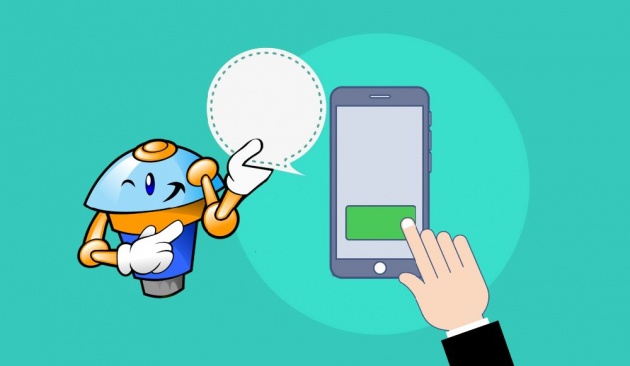 Image Credits: Mohamed Hassan via Pixabay
A chatbot as we frequently encounter in various sites or social media is an example of artificial intelligence. Some companies in the country have been using this technology for such a long time.
Currently, there are several companies in the Philippines that are on top of the list when it comes to artificial intelligence.
After successfully presenting to you the top AI companies in the world such as IBM, Siemens, AI Brain, Facebook, and Google, it is about time that I share with you those AI companies from the Philippines, my own country. I hope you find some valuable information from this blog.
CLICK HERE FOR A FULL-SCREEN VIEW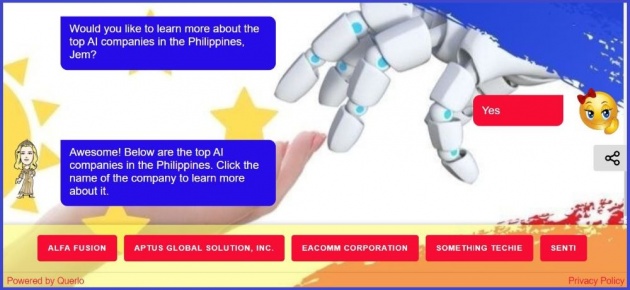 Image Credits: Querlo Screenshot Top AI companies in the Philippines
Check out my latest c-blog to learn more about these companies and how they make use of artificial intelligence to bring services to the people and to their business.
On the final thought:
My country is still struggling and still on the learning phase in terms of Artificial Intelligence. But I believe that through the concerted efforts of the government and the people, we will achieve success from incorporating artificial intelligence in our workplace.
Thank you for reading.
You may also find the following interesting:
ARTIFICIAL INTELLIGENCE: How Can We Benefit From Sentiment Analysis
ARTIFICIAL INTELLIGENCE: The Concept and Use of Sentiment Analysis
ARTIFICIAL INTELLIGENCE: Everything We Need to Know About Querlo
★★★★★★★★★★★★★★★★★★★★★★★★★★★★★★★★★★★★★★★★★★★★★
Join Bitlanders AI-Themed blogging! Learn more about this from Micky-the-Slanted-Salerno's post:
Important Update: BitLanders AI-themed Blogging!
★★★★★★★★★★★★★★★★★★★★★★★★★★★★★★★★★★★★★★★★★★★★★
DISCLAIMER: The views and opinions expressed in this blog post are that of the author and do not in any way represent the agency or department she currently belongs to.
ADDITIONAL NOTE: The sites mentioned in this post are for information purposes only and links are provided for easy access. The author does not receive any remuneration from the said companies or sites.
★_★_★_★_★
Written for Bitlanders
by ★Sharon Lopez★
Date: October 06, 2019
Connect with me!
★ IDEAL CAREER IDEAS★FACEBOOK★TWITTER★PINTEREST★LINKEDIN ★
All Rights Reserved 2019