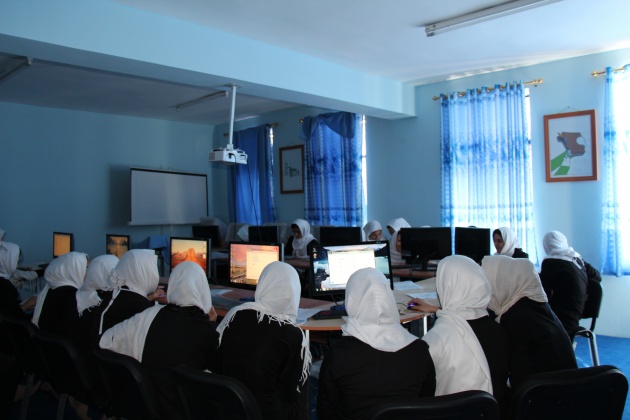 Since 2012, Film Annex, Women's Annex and Afghan Citadel have been working on Digital Literacy and Sustainable Education for students in Afghanistan and Central Asia. Our mission is to train and familiarize Afghan students, especially women and girls, with new technologies and make them more active in the digital world. Each one of them will contribute with new ideas for the development of Afghanistan, Central-South Asia and the rest of the world.
Examer Film Project is another educational program for students of developing countries like Afghanistan. On this platform, they write their own stories and turn them into scripts. They are learning the first steps of filmmaking, and it is a great opportunity for them to share their stories with the world.
The keywords to this phenomenal and global project are:
#DigitalLiteracy
#StoryTelling
#CommunicationWithoutBorders
#SustainableEducation
Once the winners are selected they will benefit from the Film Annex and Women's Annex Scholarship as well as the ongoing revenues generated by their BuzzScore on Film Annex and Women's Annex online networks.
The film treatments and their publication on the Film Annex Film Network will open the doors to relationships with over 40,000 registered film professionals and inspiration for new and upcoming stories, some will be produced in Afghanistan and Central Asia, others here in New York City.
The students published their film treatments via the educational platform examer.org. We will choose the best ones and give micro scholarship to the best students.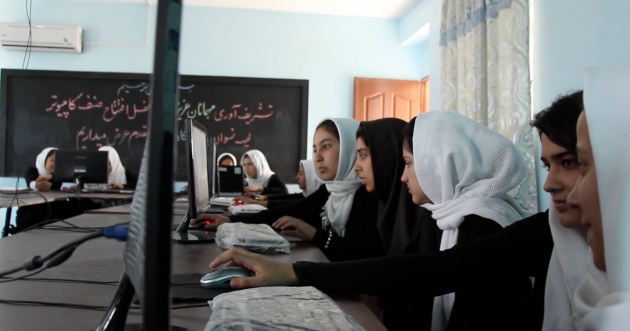 Below are the students' film treatments:
Mozhgan Jalil  فیلمنامه مادری در آرزوی فرزندانش
Salima Khan   فیلمنامه در یکی از قریه های دور از شهر دختری زندگی میکرد
Fatema Abdul Qayoom  فیلمنامه دلم میخواهد پرواز کنم
Parisa Azizgul  فیلمنامه زن مرد را به همه جا میرساند
Zahra Amini  فیلمنامه آیا روزی خواهد رسید...
Fatema Mateen  فیلمنامه سر انجام بدی ها
Farahnaz noorzai  فیلمنامه عواقب بد رشوه
Hasina Qolami  فیلمنامه آرزوی بر باد رفته
Zahra Rahimyar   فیلمنامه پاییز ولی بهار
Razia Hassanzade   فیلمنامه سرنوشت تلخ
Fatana Abdullah:  فیلمنامه مریم
Nilorfar Ahmadi:  فیلمنامه نیلوفر
Kobra Baqhi:  فیلمنامه اولش غم اخرش غم
Jelve Noor:  فیلمنامه جلوه
Parmila Saifi:  فیلمنامه پرمیلا
Soniya Eftekhar:  فیلمنامه مرد قمارباز
Najia Qader:  فیلمنامه انتهای بی کسی
Fereshteh Sarwar:  فیلمنامه تلخی در روزگار
Fatema Qolami:  فیلمنامه سو استفاده از اعتماد
Reka Frozesh:  فیلمنامه قهر میرزا
Madina Wahidi:  فیلمنامه نگاه خاموش
Zakia Hanif:  فیلمنامه نیرنگ عروس
Nilofar Dehqan:  فیلمنامه رویا
Ayesha Haidary:  فیلمنامه ازدواج اجباری
Anita Afghan Azimi:  فیلمنامه فرجام
Rozita Rasoul:  فیلمنامه ثریا
Homira Waiz:  فیلمنامه حمیرا
Haida Ahmadi:  فیلمنامه سرنوشت
Sajida Amiri:  فیلمنامه ساجده
Semin Salihi:  فیلمنامه سیمین صالحی
Sadaf Mohammadi:  فیلمنامه صدف
Mozhgan Ahmad:  فیلمنامه تکیه بر باد
Nargis Fazli:  فیلمنامه در چنگال ببرها
Najiba Ahmad:  فیلمنامه شقایق
Fatema fatema:  فیلمنامه فاطمه
Nasrin Habibi:  فیلمنامه نسرین
Malika Azimi:  فیلمنامه گریه های پنهان
Zhila Barak:  فیلمنامه عشق حقیقی
Zahra Mahdavi:  فیلمنامه از حالا تا رسیدن به آرزو ها
Sediqa Ehrari:  فیلمنامه سرزمین افغانستان گذشته از آریانا و خراسان
Soniya Akbarzadeh:  فیلمنامه امیر هوشیار
Masooda Auobi:  فیلمنامه دختر رنجدیده در انتظار مرگ
laleh Ahmadi:  فیلمنامه لاله
Anesa Aref :  فیلمنامه حادثه دلخراش
Homira Khalil:  فیلمنامه شیر فروش
Shafiqa Joomagul:  فیلمنامه پدر و پسر
Sabna Mohammadi:  فیلمنامه فداکاری در عشق
Anita Azimi:  فیلمنامه از زن کردن بیزارم
Maryam Ahmadi:  فیلمنامه صلح و امنیت سراب گونه
Afghan Azimi:  فیلمنامه نتیجه همنشینی با بدان
Amena Haidary:  فیلمنامه وحشت انفجار
By: Elaha Mahboob